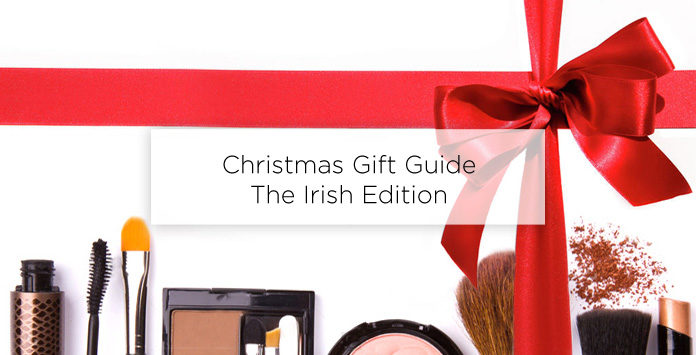 You're well used to the C word at this stage – even though it's only the beginning of December! So I thought I would do a Christmas Gift guide that focusses on Irish brands and services that I can personally vouch for! I'd be delighted to see any of these gifts under the tree (hint hint) so they're sure to impress!
i've covered gifts that includes all price tags, so whether it's a gift for a friend, other half, or maybe even a stocking filler. Hopefully you will get an idea or two from this gift guide, and a great way to support Irish!
Give the Gift of Great Brows – The Brow Artist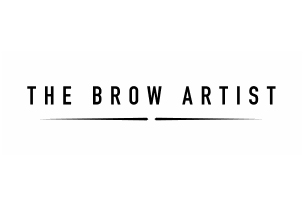 I've said it a million times at this stage but brows really do have the power to transform your face! Providing they are handled with care by a professional (and a perfectionist with a passion like Becky from The Brow Artist!) Every time I leave The Brow Artist HQ I feel like a new woman, so who wouldn't want a bit of that as a present! Pick up a voucher for someone you feel deserves the gift of great brows, and I guarantee you by this time next year they will be a regular at The Brow Artist HQ – they'll be so impressed.
Fab Hair, Don't Care – Romina Daniel Salon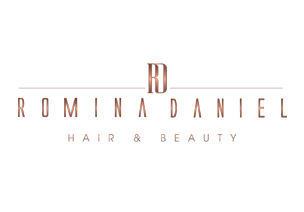 I could be having a crap makeup day but as long as I have fab hair, I feel good! Similarly the opposite way, if my makeup is fab but my hair isn't, it just makes me feel and look like crap. Whether it is the gift of colour (Romina does my highlights and she is an incredible colourist) or the gift of a couple of boho blow dries, a voucher from Romina Daniel Salon is an ideal gift. Particularly if there is someone in your life that doesn't treat themselves too often. They have a salon in both Sandyford and Palmerstown, so it's a suitable gift for anyone in Dublin really.
Let it Glow – SoSuBySJ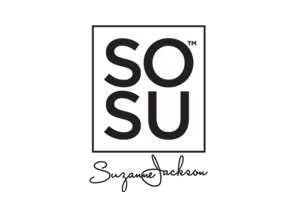 Let's face it, almost every Irish person is somewhat obsessed with having a gorgeous bronze glow. There are so many great Irish tanning brands, and one of my favourites is the SoSuBySJ Dripping Gold tanning mousse in Extra Dark. Depending on how much you want to spend, you could easily make up a fab hamper of SoSuBySJ products. And not just tan, there are plenty of beauty products from this brand that are so popular amongst Irish women, so the person you are gifting is bound to love it! Their lash range is one of their star performers, and their elixer and palettes too – they have loads of ready made gift sets on their site to choose from, including a new lash bible!
Skin in the Game – Akina Beauty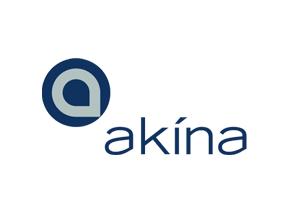 Another Treat Yo'self type of gift. Too often people are influenced to buy skin care that they may or may not necessarily need. Everyone's skin is different and requires different levels of care, treatment and ingredients, so I would highly recommend seeing a skincare specialist. If there's someone in your life that needs a steer on skin care, or someone prepping for their upcoming wedding and they want to ensure their skin is in the best shape it can be, then a voucher and skin consultation booking is a great way to kick start their skincare journey. Or alternatively, the gift of a treatment or two from Akina Beauty would go down a treat! Personally I go to either Eavanna or Dervla and find them both extremely passionate about skin care, and so knowledgable in what they do!
Brush It Off – Blank Canvas Cosmetics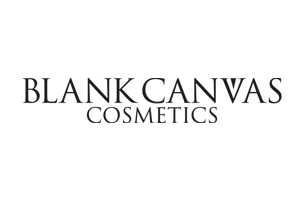 You can never have too many brushes – particularly ones that are as fab as Blank Canvas Cosmetics brushes. I have been using these for years and they have never disappointed. They are very reasonably priced and are extremely similar to MAC, and they come in different colours depending on what you're feeling! To make the gift feel even more festive they have a branded Christmas stocking on their site that you can purchase to put whatever bits you buy into. Brush wise, the F22 is a must have, the F15, the F02, and I have loads of the E24 and E26 for my eyeshadow application and blending!
Soap It Up – Handmade Soap Company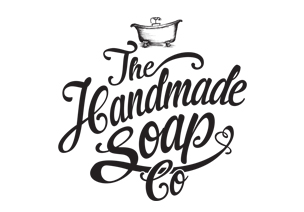 This is a fab Irish brand, and has a couple of gift set options to choose from if you didn't want to select your own items from the site. The products are 99.7% natural and with no nasties and not tested on animals. Some of my favs are the hand cream and hand wash in the Lemongrass and Cedarwood range but there are lots of scents to choose from, including a mens collection! They have gorgeous smelling candles too. Soaps, creams and candles, you can't go wrong really.
Personalise it! – Custom Vintage Dublin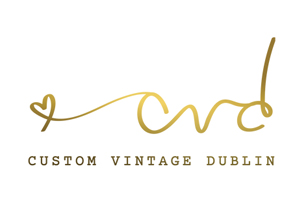 I just love anything personalised, literally anything. But Custom Vintage Dublin have beautiful scarves that you can get monogrammed and I think they are just a fab gift idea! Particularly as we are now in Winter, there will be plenty of opportunities to wear it once it is unwrapped from under the tree! There are lots of colours to choose from, the Ox blood one is stunning. I've purchased from CVD in the past and I am still wearing my pom pom beanie – the service is great and another lovely Irish brand to support over the festive season!
Centre Stage – Bord Gais Energy Theatre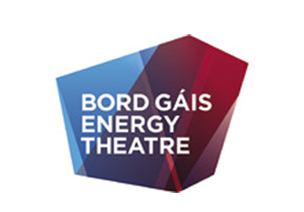 I love nothing more than to attend the Bord Gais Energy Theatre, its a fab night out and the performances are always brilliant! You could either buy a voucher for someone who just loves going there and attends regularly (we did this as part of a leaving gift for a colleague recently) or for someone that hasn't been there yet and you know there's an upcoming show that they'll love, grab a ticket! You'll find all their upcoming shows for next year here. I've been quite a few times this year, and for next year I have my eye on Girl on the Train, The Bodyguard, and Dirty Dancing (but of course!)
There are so many great Irish brands to choose from this Christmas, my blog post would have run on for days so I couldn't include all of my favs. There are lots of candle and gin brands that you could gift, there's lots of tanning brands I didn't get to mention (Bellamianta being one I adore) and there's the likes of Cloud10Beauty if you are looking for a one stop shop for so many fab beauty products should you be doing some shopping!
Happy (Xmas) shopping, I hope I have given you some gift ideas, along with some great brands and businesses to support! I'll be continuing to use them in 2019 for sure!
AJ