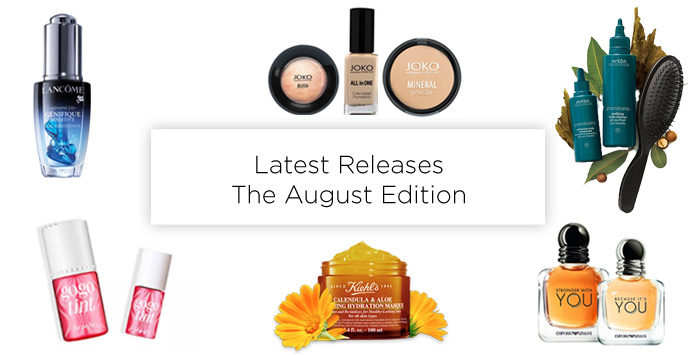 This month is a very heavy beauty edition, but also with the addition of a launch of a new service that might help you get access to even more of all of the beauty, across the water! So stay tuned..
Aveda Pramasana Scalp Care and Facial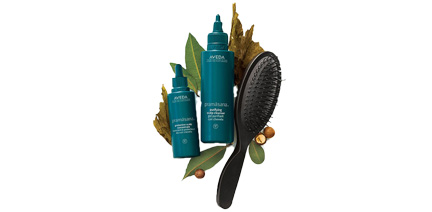 So yes when I read this at first I thought I misread. A facial for the scalp? Aveda launched their new Pramasana Scalp Care; 3 targeted scalp products and an in-salon treatment. The Exfoliating Scalp Brush (€20.25) to exfoliate, the purifying Scalp Cleanser (€29) to cleanse, and the Protective Scalp Concentrate (€44) to balance and protect. In addition to this, the in-salon treatment also offers the Nourishing Scalp Mask before enjoying a scalp massage. I was invited into the Brown Thomas Beauty Lounge to experience this and to say it was the perfect mid week pick me up was an understatement. It's cruelty free and 96%+ naturally derived.
AddressPal by An Post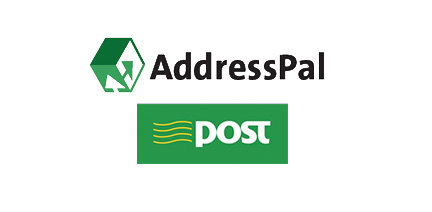 One thing I never do is order from the US online, because it feels like it's not worth the hassle. With some companies not shipping to an Irish address so you have to find a roundabout way of doing it, and also the customs charges, no thanks. However, An Post have launched AddressPal so that us Irish folk can now do all of this with ease! And they announced it to me in the form of some Kylie Jenner products, proving I can get my hands on my much sought after US based items! It basically provides a proxy address for both the UK & US at a cost, and we can then collect them from our local post office or get it delivered to home/work.
Lancôme Advanced Génifique Sensitive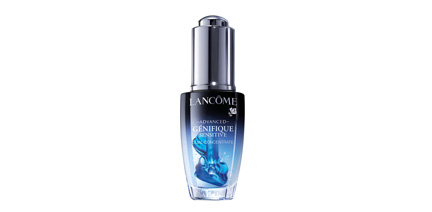 If your skin reacts to seasonal changes then this may be one for you. It's a one month course of treatment with a fresh activated formula that soothes skin, stimulates its youthful properties and strengthens it when its sensitive (eg. diet disruption, periods of stress, weather changes) When you open the bottle you release serum from a capsule full of antioxidants and mix with the base for heightened efficiency. Personally I get inflamed skin following a change in diet so I will break this out when I am back from holidays in September! Sensitivity breakouts can cause premature ageing so this treatment attempts to tackle both issues. Avail in Arnotts this month at €73.
Benefit Gogotint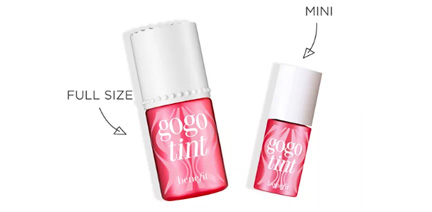 At first I thought this was an email about the Benetint that was arriving in my inbox but it was instead the release of a new see through bright cherry red lip and cheek stain, Gogotint. It's definitely vibrant and not so much a colour I would chose – however I might start removing myself from my comfort zone both colour and consistency wise (matte girl at heart) and try out a stain. I do love multipurpose products for travel purposes though, and you won't find me applying a matte liquid lipsticks to my cheeks unlike this product!
Kiehl's Calendula & Aloe Soothing Hydrating Masque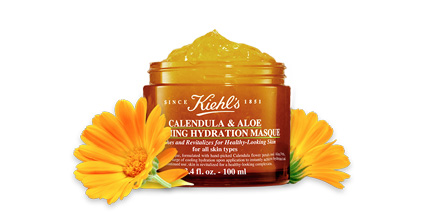 Who doesn't need a bit of instant hydration to feel soothed and refreshed after only 5 minutes? This promises to do just that for all skin types, including sensitive! Work, stress and lack of sleep can make your skin feel rough, dry and tight so this was developed to answer this. With the help of Calendula petals and its anti inflammatory effects and soothing properties, along with Aloe Leaf juice and its hydrating and healing benefits, you could be reaching for this after a long flight, a restless night, or a stressful day in work as a pick me up. You can add this to your skincare regime up to 3 times a week- avail this month from Arnotts and Debenhams for €49.
JOKO Makeup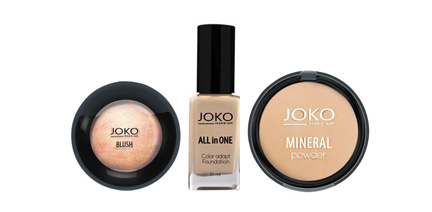 This is a new to Ireland makeup brand with over 230 products in the range. JOKO is polish company wth over 20 years experience and is mineral based and cruelty free. To be honest I can't give an opinion on the brand as I am yet to try them out, and I haven't been given a list of stockists so I am not sure if they are readily available throughout the country but they can be bought online directly. But just a heads up that you might hear more and more about this new brand so keep the eyes and ears open!
Emporio Armani Because It's You / Stronger With You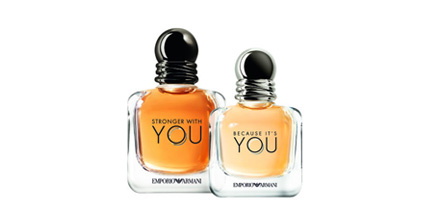 A pair of fragrances equal in strength, one perfectly feminine and the other generously masculine. Together stronger. A promise in a bottle. I'm hoping these couple of lines from the story behind the development of these fragrances have been captured to depict their vision in the least amount of words possible. The two fragrances have an alliance that balance & empower each other, as symbol of powerful love. For Her fragrance (€58) has notes of Vanilla, Raspberry and Rose. For Him fragrance (€52) has notes of Pink Pepper, Crystalized Chestnut and Sage. Avail nationwide since late July!