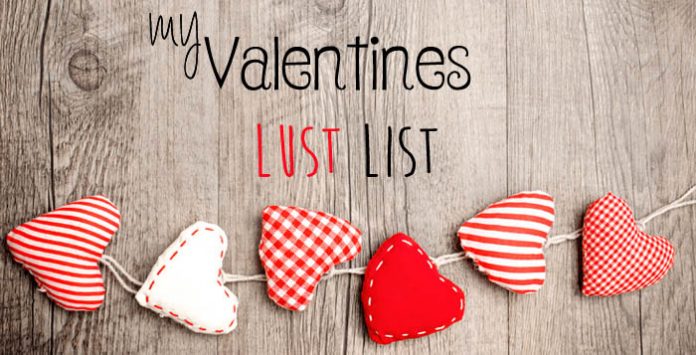 Last year I posted general idea's for Valentine's Day which you can read here, but this year I wanted to be specific about items I've spotted which I'm lusting over this February! To me Valentine's Day is about the little things, the sentimental value and meaningful gestures! But, I also wouldn't mind any of the below!! According to The Dunloe Hotel, Dinner and Drinks is the top Valentines gift for Irish people, and unsurprisingly, household goods is the worst!
Real Techniques Bold Metals Collection – €13-32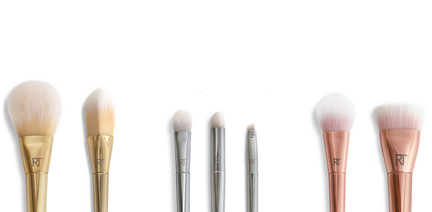 All of us makeup artists and beauty bloggers will be lusting after these! For me, particularly the Rose Gold ones! Merely for aesthetic reasons because I find these so beautiful to look at!! I imagine they are good quality too given the price tag. Real Techniques standard range are a popular and affordable brand, so everybody probably has at least one of their brushes in their kit!
Alex and Ani Infinite Love Wrap – €52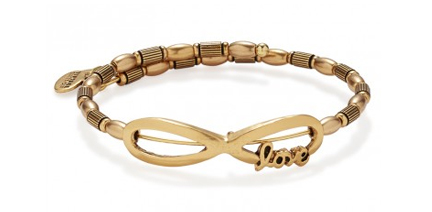 No wishlist of mine would ever be complete without an Alex and Ani bangle! The new Infinite Love Wrap represents Timeless, Limitless, and Boundless. I have so many of these which I've mentioned before here and I'm still adding to my collection! These are such an affordable gift if jewellery is the route you want to go down. There are TONS to choose from!
Glamglow Thirstymud Hydrating Treatment – €64.95
Every lady loves a bit of pampering! The Glamglow range are a little on the pricey side for some so a gift of this would be ideal! Especially coming out of Winter your skin deserves a bit of revival! Mine is quite dry at the moment from practically living on top of the central heating the last few weeks so my skin needs some attention in the form of Glamglow!
Lush Cosmetics Bubble Bars – €4.25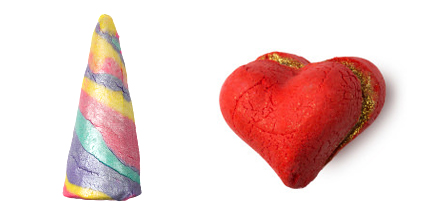 I have never shopped in Lush before ever! But these are popping up all over my Instagram feed and I want!! I don't have a bath in my en suite so that's the main reason I've never picked them up before. They've lots of love themed products on their site, but running your lady a bath with one of these while you cook up a storm in the kitchen is no harm!
L'Occitane Fleurs de Cerisier L'Eau Eau de Toilette – €41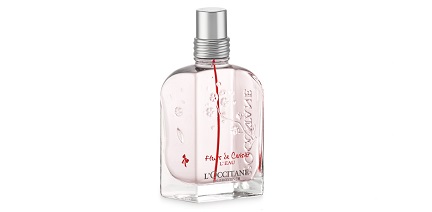 Perfume can be difficult to buy for someone because us girls are so particular! But it's the perfect time to change it up to a fresh Spring scent and this limited edition Eau de Toilette from L'Occitane is bursting with floral and fruity scents so it's pretty much Spring in a bottle! They have other bits in this range including Shower & Moisturising Milk and Hand Cream
Irish Rugby Jersey – €119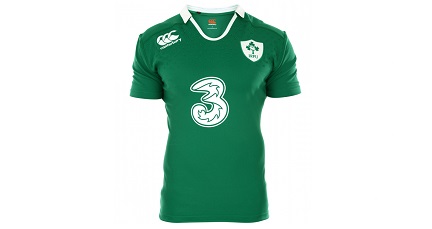 I am in NEED of a new Rugby Jersey. I actually received my last one quite a few years ago for Valentine's Day – it's the perfect choice for any Rugby loving lady in your life! And such an appropriate time given the 6 Nations start in February! I can't find an image of a women's jersey to show – but it would be cheaper too I'd say! Thoughtful gifts are the best
The Extra Virgin Kitchen – €22.39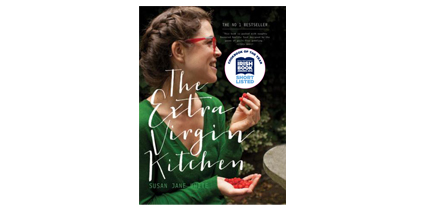 So it's February and if your lady is still on her healthy eating buzz then it's a sure sign it's for real! So picking up a book such as this will show her support and help her along the way! This book has been out a while and I need it! Lots of healthy and clean recipes and ideas so no excuses! They're wheat free, sugar free and dairy free too!
Roses & Lilies Bouquet – €19.99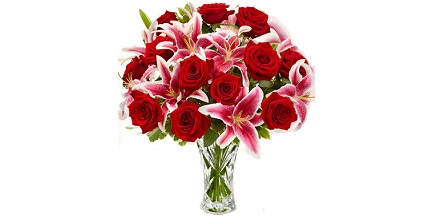 I for one LOVE flowers – I buy myself lilies all the time or Gerbera flowers. Lidl have a very affordable range of bouquets on offer for Valentine's Day! Lilies and Roses mixed together are my favourite but they have other options available from a single rose to avalanche roses! Something to suit all budgets! They also have some lingerie in there too.
Christian Grey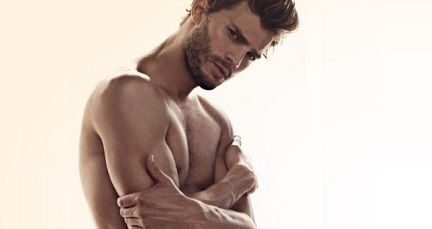 OK so you probably can't provide the real Christian Grey but the infamous Fifty Shades of Grey movie is out Valentines weekend so you could suck it up and take your lady to see this guy in all his glory! Then maybe a meal (or the rugby IRL v FRA match) and drinks! Little things are appreciated, time spent together is appreciated, and time including Jamie Dornan is also very much appreciated!
Whatever you end up doing – Enjoy!