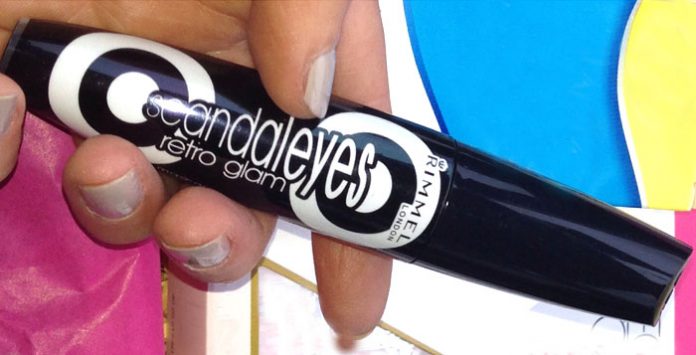 Overview
To date this is my favorite go to Mascara, have at least 3 bottles of this at any one time - that says it all! 🙂
I just had to post a rimmel scandaleyes retro glam mascara review when I received this in a recent Glossy Box – I thought to myself HOW have I not mentioned it before! I've been using this for as long as I can remember, and I use it on a daily basis and it never fails! Lasts forever too there seems to always be so much product! In fact, that's the only downside – I have to scrape the excess from the brush before each application so as not to apply too much to my lashes at a time and to avoid clumping!
It's a nice intense Black colour and will forever be my go to mascara! I have at least 3 bottles of this at any one time – in my handbag, travel makeup bag, and bedroom..this is how reliable I find it! Before this I always relied on Maybelline Great Lash Blackest Black which has been around forever and I still love it but it has been demoted as second best next to this! I heard the Benefit They're Real mascara is quite good so this might be a competitor – I'll update back here when I try it out. Either way, for the price and quality, this will always have a space in my home!
It's under €9 and you're likely to find an offer in Boots of some sort which will help cut the cost even more!