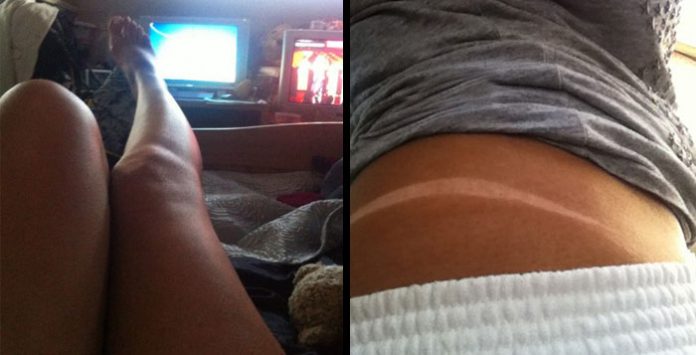 Overview
Fav colour tan ever, bit pricey & takes time to apply in comparison to a mousse tan, but worth it!
Fresh out of the salon from a Decadence spray tan and the first thing I hear is "You don't smell bad at all!?' Now, its always great to hear that from a boy – but in such a shocking tone? But yes, the reputation with false tan is that it smells, and smells BAD.  Not with Decadence however with its combination of essential oils of sweet orange and petit grain which just so happens to eliminate that normal self tan awful odour! The girls in the salon were lovely, & so helpful when I was trying to decide on the shade! As I was Vegas bound –  I chose Dark!!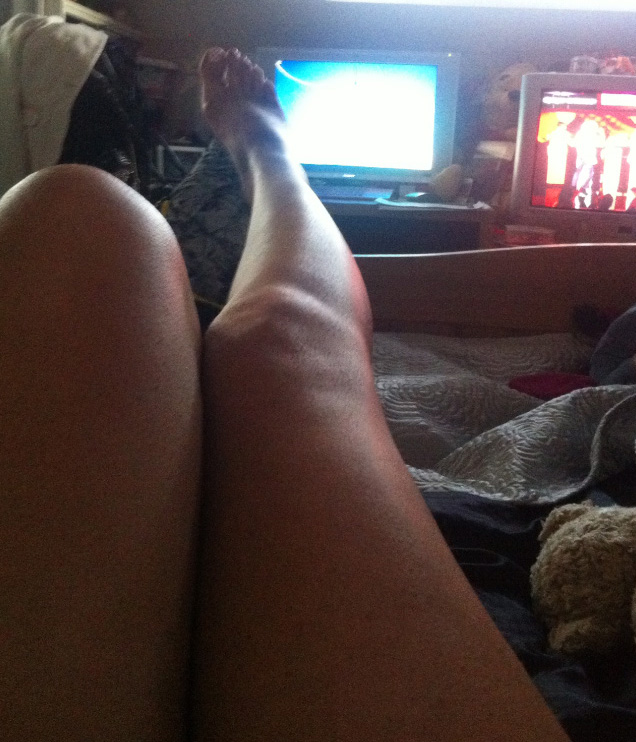 Immediately after my spray tan I had an amazing brown color, not orange, – brown! I deliberately left a tan line on my hip so I could view the difference in colour as can be seen below. The reasons behind getting a spray tan from Decadence was not only for review purposes, but because I was going on holiday to Vegas-what better way to really test out a tan to its full extent!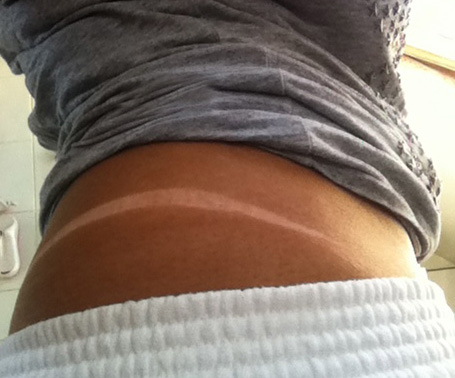 The next day I didn't want to shower for fear my dream of the perfect tan would disappear down the drain, but thankfully it didn't! The shower floor looked like I had a mud bath but the color stayed on my skin which I was delighted with. I was given a little booklet in the salon with some tanning tips which I thought was a nice addition, It advised I moisturise daily for maximum colour retention. I applied my moisturiser after showering and packed it in my suitcase along with a bottle of Decadence Self Tan Mist!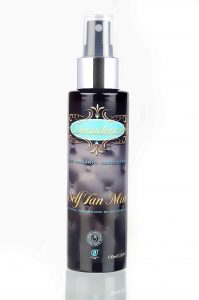 From the time I left my house for the airport and the time I arrived at my hotel in Vegas, I had been travelling for 25 hours. That's a lot of walking, a lot of lugging heavy baggage, and a lot of sitting in uncomfortable tight hot spaces on two flights to get across the Atlantic to a shower! I was expecting my skin to be really dry and for my tan to maybe even start flaking, it most definitely didn't. It was probably due to fact the tan is loaded with skin conditioning and smoothing ingredients which is an amazing plus!
Between Days 5 and 6 after my spray tan application my tan was fading, it didn't fade patchy and in random parts like most false tans, instead it faded so naturally that I didn't really notice until I eventually realised I no longer resembled a Vegas resident! With the amount of heat I was exposed to, (and sun cream) the walking and sweating involved, not to mention my trip to Hoover Dam and Grand Canyon in 42 degrees and the chlorinated water which my tanning tip guide advised me not to do for a long lasting tan, I was shocked it lasted a day! I was heading out the Thursday night the tan had faded so I applied my tan that morning, to my surprise it was instant too because it acts as an instant tan guide for your skin which makes it much easier to apply. By the evening I was back to my brown color and ready for a night on the Strip! Tan definitely makes you feel better and seems to magically make you lose 2 stone? Well, in the mirror at least! Here's a photo of my tanned pins on the thursday night around 8 hours after applying the tan that day: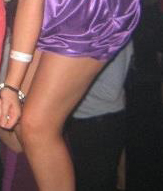 Even though the colour and appearance is a huge factor when selecting a tan, I believe the Aloe Vera, Organic Seaweed Extract and Vitamin E in Decadence definitely kept my skin intact this week, especially due to the drastic change in environment my body was experiencing. One of the best things about this tan is its Organic and Irish and not tested on animals! It's clear to see the founder of this tan Kassy Lucas invested quite a lot of time and effort researching this product utilising her 13 years of experience in the industry to come  up with such a great end result that proudly carries the guaranteed Irish quality mark. I'm sure under less strenuous circumstances than a tourist in Vegas – Decadence Tan will keep you bronzed for longer than 5 days, unless of course Ireland is going to have a sudden climate change..
The Self Tan spray mist retails for €14.99 and can be purchased nationwide, stocked in Salons, Pharmacies and online stores so you're bound to find it on your shopping travels!  Check out the Decadence Tan website for more information on the Decadence story and the lady behind the brand herself. And also, I just love her logo!!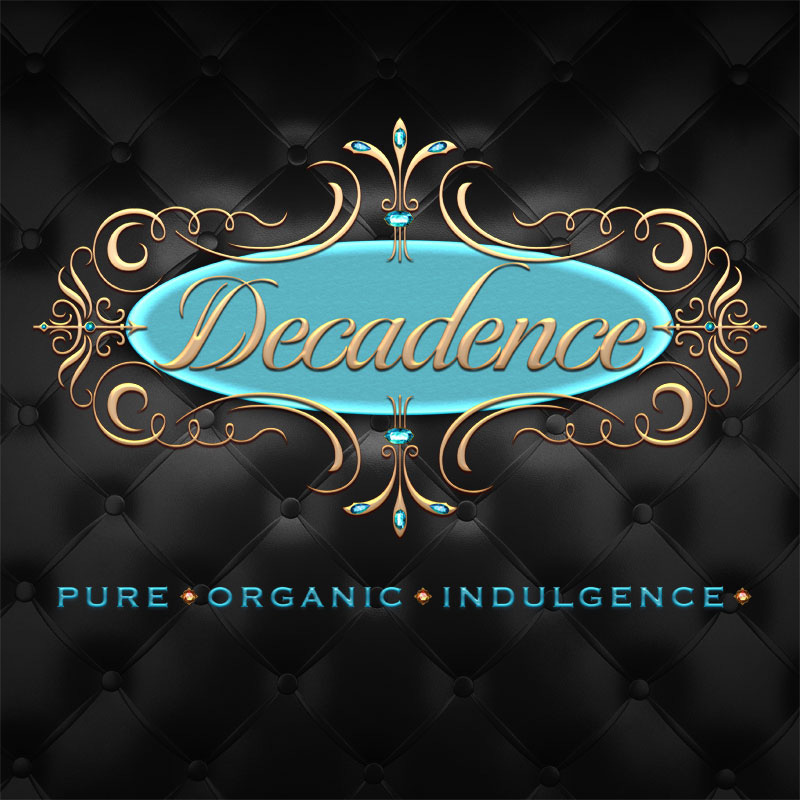 Anyways, enough about my opinion..lets take it to Twitter to see what everyone else is saying!
Tallafornia babe Kelly Donegan and Model Pamela Ryan even showed off their love for the brand with a picture on Twitter!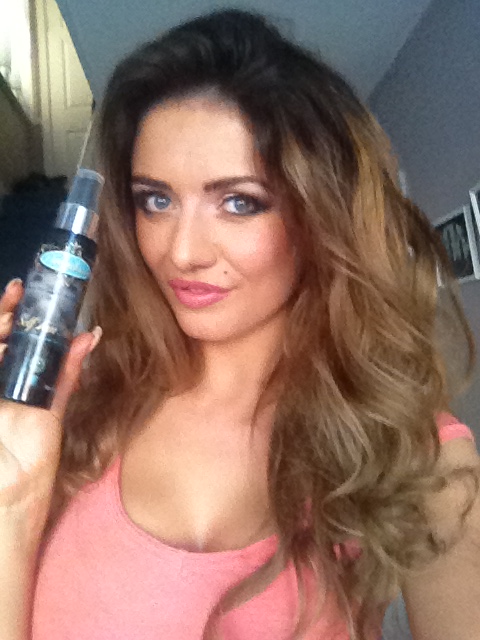 @Decadencetan Is the Best Tan Iv Ever Tried! Faded Naturally,Smells gorgeous and Easy to Top Up!! #ILoveIt #Bronze xX twitter.com/PamelaRyanx/st…

— Pamela Ryan (@PamelaRyanx) June 14, 2012
@Miss_Lisa_Nolan @decadencetan my favourite tan iv ever tried!! Love it and doesn't come off all blotchy like most!! X

— hayley ryan (@hayleymryan) April 5, 2012
So my outfit for Sat night has changed! Need to show my amazing @Decadencetan spray tan off! Its gorgeous! #WhatToWear ?

— Naomi (@NaomiLewisx) April 26, 2012
Next on my hit list is Decadence Tan Eliminator!
@Decadencetan day 2 of using my new decadence exfoliating glove,magic!! was like OMG cant believe how great it works n my skin feels silky.

— Lisa Abbey (@lisaabbeyWL) April 23, 2012