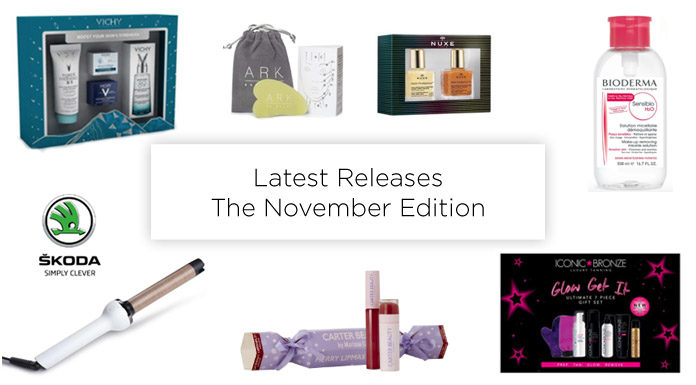 Is it safe to say the C word yet? Spooky season is over (like, 10mins ago) so it's definitely OK to lash out the Christmas scented candles at least. Warning, however, this post does have a festive nod, but that's a good thing because it's never too early to get some inspo ahead of present buying season and turns out (according to Twitter) that ~50% of shopping is done in November driven by Black Friday and Cyber Monday so…I hope you find this post useful!
Hello Christmas at Lloyds Pharmacy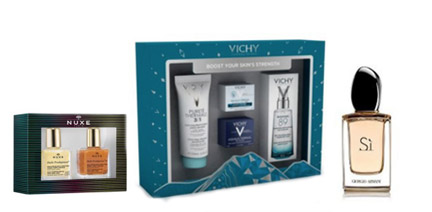 Ho Ho Ho….ly hell Lloyds have gift sets a plenty to sort you out this xmas! Plenty of stocking fillers, lots for the little ones, gorgeous skincare, signature scents, and tons for tan worshippers. I've spoke about my love for Lloyds pharmacy for years and everything they stand for, but mostly from a health perspective. But you sometimes forget the sheer volume of brands they stock across all ranges – plus, they make hampers to order! Who doesn't love a personalised hamper – just pop in to your local store and say #HelloChristmas! I've chatted through some bits they have to offer on my instagram stories @AJmakeup, but you'll find all the details online at LloydsPharmacy, and you'll find the seasonal offers here!
Iconic Bronze Glow Get It set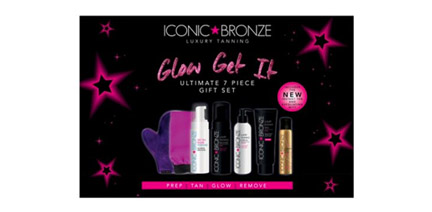 Iconic Bronze have launched the ultimate 7 piece tanning gift set to keep us  tan lovers bronzed and shimmering throughout the festive season. It is currently retailing at €39.99 in Boots for a limited time only, and then €85 thereafter, so get it while it's hot! In this kit you'll find their new and exclusive Luxury Exfoliating Mitt, their new Dark Shimmer Instant Tan, Self Tan Eraser, Dark Luxury Tanning Mousse, Medium Luxury Tanning Lotion, Airbrush Body Bling, and finally their Luxury Velvet Tanning Mitt,
Carter Beauty Christmas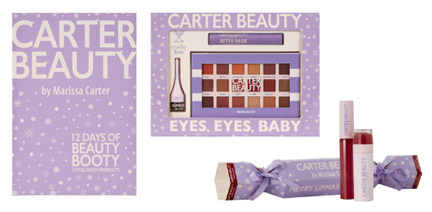 It's beginning to look a lot like #CarterChristmas…! I celebrated the launch of 3 cracker gift sets with the Carter Beauty team in Stella Theatre and getting to watch my first festive movie of the season! And by cracker gift sets, technically only one of them is an actual (Christmas) cracker, in the form of cute Merry Lipmas Lip Duos that come in 2 best selling shades – Saoirse and Bey. These nude and berry lip duos retail at the price point of €10.95 and would look just fab as a gift on your tree! Another gift set which includes some of their best selling products is all about the eyes – the Eyes Eyes Baby Gift Set. This set retailing at €19.95 contains their stunning 18 shade Warm Velvet Palette along with their After Dark Mascara and Ariana Grande approved Supreme Gel Liner. And finally something which is very very limited is their 12 Days of Beauty Booty Calendar with 12 full-sized bestselling products worth over €80 retailing at €49.95! Enjoy the Christmas Glam!
BIODERMA H20 Micellar Water Limited Edition Pumps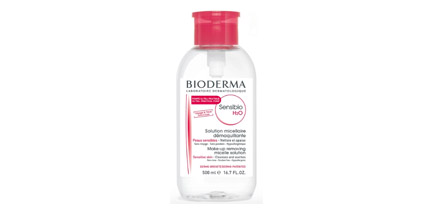 For a limited time only, you can purchase 500ml bottles of BIODERMA Sensibio, Hydrabio and Sebium H20 with a special reverse pump retailing at €17.95. These initially launched in 2017 and are making a return for the third time to the Irish market but this time in 3 limited editions of its iconic micellar water. The reverse pump helps regulate the amount of liquid that comes out of the bottle which is great for me because I definitely lash too much on the cotton pad, so this will minimise waste for me for sure. Plus at times I end up spilling it so anything that makes my life easier is a yes from me. I was trying to figure out why it returns every year as a limited edition but it's also refillable with your usual BIODERMA so I reckon that drives it, because you only really need to buy it once in that size and bottle style!
Skoda Simply Older Still Clever campaign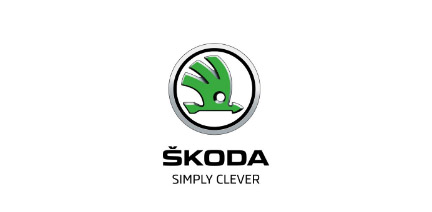 I adore this initiative by Skoda! They have launched a campaign to recruit retirees back into the workforce. I joined Francis Brennan, Eileen Smith and Celia Holman Lee for a light lunch and panel discussion as Skoda showcased how they are driving the movement to get the older generation back into the workforce and back doing what they do and know best. There's no denying the wealth of knowledge within our older generation who will only thrive further when back in an environment they're passionate about. Whether on a temporary or a part time basis, Skoda are recruiting nationwide ahead of their busy January period and have already filled plenty of roles which is amazing. There are lots of industries who I would love to see follow suit where feasible for sure and love that Skoda are leading the way and utilising the passions of retirees in the local communities in this way.
Charlotte Tilbury Makeup Magic Sales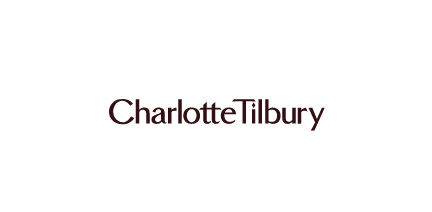 Is there ever a week that goes by where I don't mention how much I adore this brand? Well, if you're sick of listening to me and need an excuse to try one of my recommendations at a discount price then you're in luck, because Charlotte Tilbury will be hosting a week of Makeup Magic treats from November 25th until December 2nd exclusively online. There's 30% off selected lines and I've had a sneak peek of something else they've planned but I'm not allowed say right now! I will chat through on my Instagram stories closer to the time some of the bits that I love that you can save coin on, as I stock up myself! It will be Black Friday after all, so purchases are a must.  Stay tuned!
Winter Saviours from ARK Skincare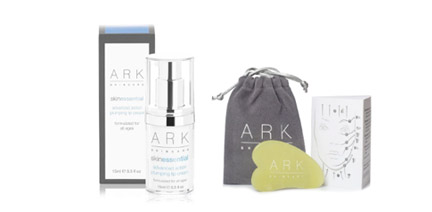 ARK skincare has two new products which promise to be our Winter saviours!
One, is a lip cream. And who can survive the change in weather without this essential! The Advanced Action Plumping Lip Cream is a lightweight and super hydrating formula offering a subtle plumping effect (yes to this!). It is known to help prevent cold sores, act as a lipstick primer, an overnight treatment and works to reduce the appearance of fine lines around the mouth. Sure what else would you need! I'm normally a balm gal but I'm willing to put this cream to the test. They're other new winter saviour is the Gua Sha Jade Facial Tool which I'm very intrigued about. I've nothing like this in my current beauty regime so I'm looking forward to getting my hands on this. The sweeping action against the skin stimulates blood circulation and encourages lymphatic drainage – and with regular practice facial tension is relieved, the jaw line becomes more defined, fine lines are reduced, skin is lifted and de-puffed. That will do nicely thanks! Jade is known to be cooling too, so is a great way to boost skin during the colder months and help recover during the festive party season.
Instyler Cerasilk Wand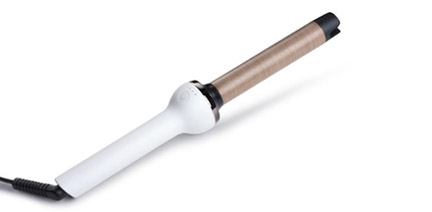 Unleash Your Inner Bombshell This Festive Season? Yes please Instyler Cerasilk Wand! This new hair tool promises voluminous curls and bombshell bouncy waves – sure I'd look only fabulous at the Christmas parties and festive events! It features a woven ceramic texture that creates micro subsurface recesses that generate hot pockets of air with intense, radiant, heat, eliminating direct contact between your hair and the wand. Basically what this means is it has a built-in heat protector to defend against damage! It also has a cool touch grip tip, featuring silicone bristles that gently grasp the hair to allow you hands-free wrapping and the ability to secure the hair. The clip-free design also prevents breakage and creases in the hair. So fool proof right? The Ceraslik Wand is available with four different heat settings and an 8" professional swivel cord, retailing at €89.99 and works for all hair lengths and types.
OK so I've had to stop there because I try to limit these posts to the new launches that I'm excited about and that I think you readers would like. But there is SO MUCH MORE. We really are spoilt for choice and with Black Friday at the end of this month we're going to be inundated!
Have a great November!
AJ x