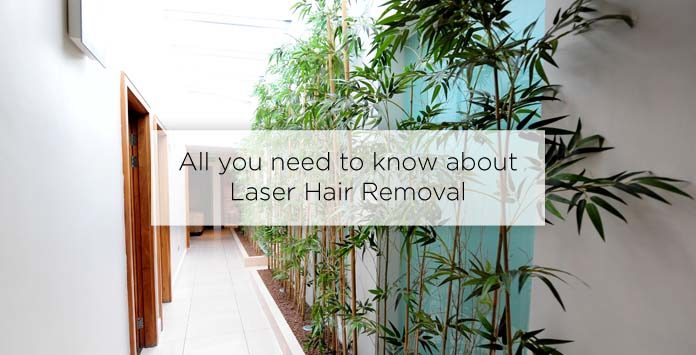 Laser Hair Removal you say? If you didn't hear of this popular term over the summer then you may well have been living under a rock! Everyone was talking about it, and, I didn't know entirely what it entailed but one thing I did know was that I wanted it. Naturally.
Before I decided to dive head first into anything (which I inevitably always do) I tried to do a bit of research! I couldn't really find any personal insight that gave me enough information or confidence to go and do it, so instead I decided to be my own guinea pig and just try it and figure it out for myself – and then divulge you all into the delights and scariness of it all afterwards. You're welcome!
Below you'll find all the things I learned before and after my treatment, and any learnings along the way. And as a warning, yes there is some TMI stuff here. The first being I currently no longer have the ability to grow any hair under my arms, or, 'down there' – but hey, in this instance that's a success!
Before I get started, let me tell you a little about where I got my Laser Hair Removal. And the experience in which I'm basing this post on. Sam McCauley Beauty Salon Redmond Square, Wexford. And yes that said Beauty Salon and not Chemist. I hadn't realised at the time that they even had Salons until they got in touch with me and to date they have 6 which you can check out here! So, here's what you need to know..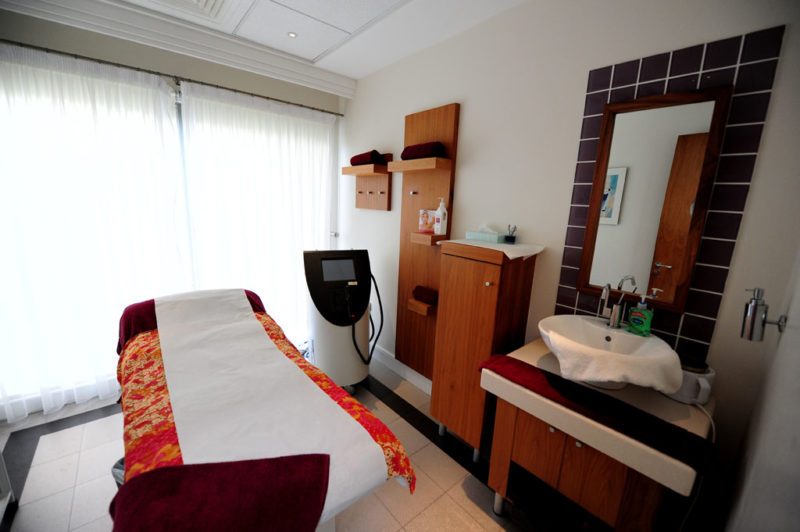 Kick off in Autumn / Winter
They do say summer bodies are made in the Winter after all! But, besides that, if you're planning on going on holiday you have to pause your Laser Hair Removal treatment around 4 weeks prior and then you can't recommence until 4 weeks after you return from holidays. And it's not ideal to take over 9 weeks break between treatments.
Bye bye long wearing tan
So, you can't have any false tan on when getting your treatment done. This is because the machine could mistake the dark pigment for hair and that could equal pain. Fear not though because instant tan is the answer – it can be washed off prior to your appointment! Or if you really want to wear your favourite long wearing tan for a night out just ensure to plan your treatments wisely so that there is no remains left by the time your appointment comes around.
No pain no gain!
Does it hurt is probably the number one question I get on this. The name in itself is scary and so looks the machine! If you think about it you're getting someone to come at you with a laser to tell your body to stop with the hair growth! Personally, it didn't hurt me in an excruciating way, but I can't speak for everyone as I may have a higher pain threshold. Plus it is done in single 'zaps' (if that's the correct term?) so it's not a continuous feeling, it's perfectly manageable.
Halt the wax
So you can't have waxed at least 4 weeks prior to your treatment, it just needs to be freshly shaven. I assume the reasoning for this is because waxing takes the hair from the root but the hair needs to be there in order for the laser to do it's job.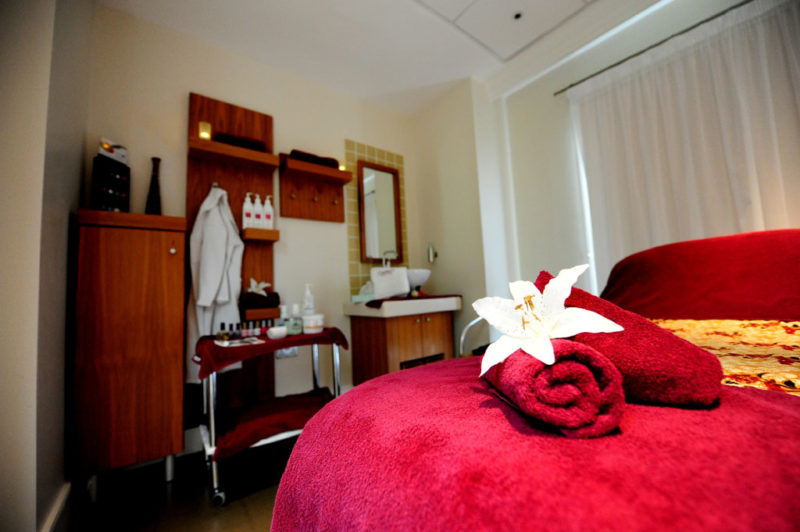 Shaving is caring
This might seem like a really obvious thing but if you don't know anything about Laser Hair Removal then you will be grateful for this info. Shave before each treatment. I imagine it might be totes awks arriving bright eyed and particularly bush-y tailed to greet the salon! I always shaved the morning of but the night before is fine too.
Takes minutes!
Totally preempted this as if I was going in for surgery or something! A few hours was put into the parking meter and I almost brought an overnight bag with me just incase. I really didn't know what to expect but I was in and out in 10mins! As you probably already know I generally record my visits on Snapchat when I am headed in and out and lots of you couldn't understand how quick it was. So the 'I don't have time to commit' excuse doesn't really work here, and certainly no overnight bag required!
Do not disturb for 24 hours
You can't apply anything on the areas straight after the treatment such as deodorant, tan etc. Other than Aloe Vera. Again this is important in the planning of your treatments, just in case you were deciding on heading out that night a couple of shades darker..
6 is the magic number
They recommend a minimum of 6 sessions per person so bake this in to your budget when you are planning on investing. My first week went so well I was convinced I was done after my first session but it naturally takes more than that to convince the hair to no longer regrow!
Bad news for Blondes
Dark hair growth is best for this as there's enough pigment in the hair follicle for the laser to target. Which is why I didn't get my legs done. Just the areas where I have dark hair. This is why a consultation is important too. You should get a good insight up front as to whether it will work for you or not.
Find your perfect partner
Like with any treatment, and any visit to any salon, it's important that you feel comfortable and trust the person that is giving you the treatment. Christina was so lovely and friendly and probably the main reason why my sessions flew by and why I was distracted by any pain. We were always full of the chats! You need to feel at ease with someone who is manning a laser in and around your intimate parts. She addressed any questions or concerns I had, and was always very honest!
Hair be gone!
Did it work for me? Yes, it did! Will it work for everyone? Possibly. Will it be gone forever? Possibly not. It is recommended you get a top up once or twice a year to ensure the hair stays completely gone which if you think about it, is very affordable in the long run to maintain. One laser session a year versus how many trips to get waxed?
Consultations are free
This is a no brainer. You have nothing to lose. You will find out all of the above info and probably lots more (and from a professional) at Sam McCauley Beauty Salons.
Anything else?
You get to wear really cool glasses to protect your eyes during the treatment, some rather sexy disposable underwear, and there are great package deals when you get more than one area done at a time! Also don't forget, Laser Hair Removal isn't just for girls, but is suitable for any guys in your life too!.If there is anything I have missed or not covered, do email or snap me! There are some FAQ's on the Sam McCauley website too if that helps. They almost always have offers on so do keep a close eye and check out their full brochure.
AJ x
*I was gifted this treatment but as always this in no way influences my views or opinions.