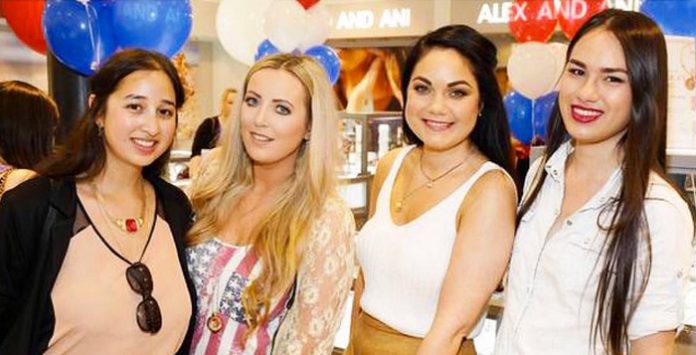 Myself and many fellow bloggers went to Arnotts in Dublin for an American themed 4th of July party with Alex and Ani! We all know my love for Alex and Ani bangles, they feature in almost all of my outfit posts on Instagram and have mentioned some of my collection on the blog here! I just love that they are so affordable and go with almost any outfit!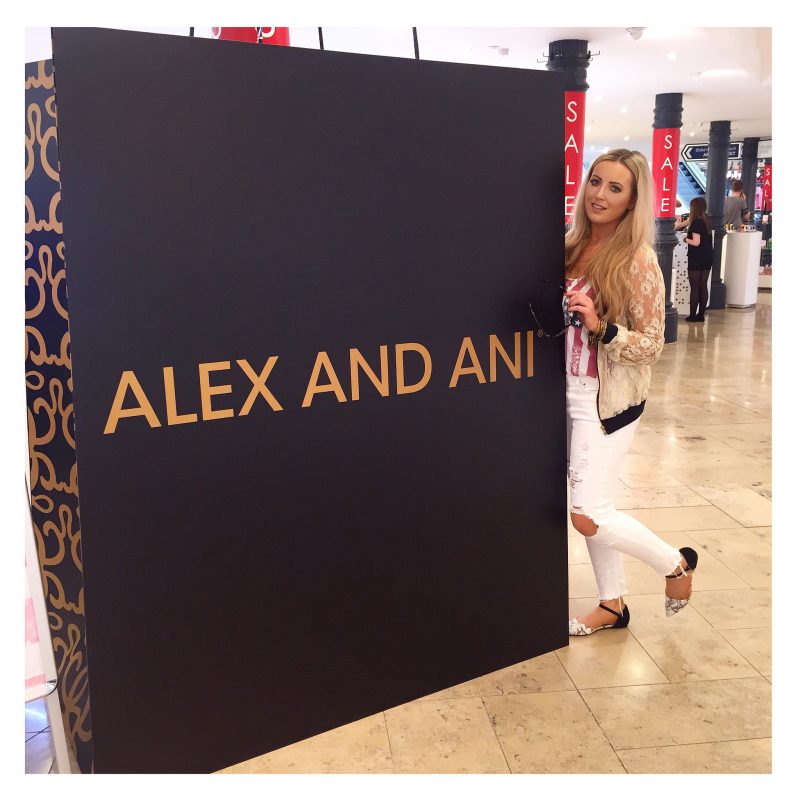 If you are following me on Snapchat you will have seen lots of photos and videos of the event and spotted all the gorgeous goodies we were treated to and the fabulous display of what Alex and Ani have to offer! They have recently launched their Seaside Sliders Collection and Uncharted Voyage Collection – perfectly themed for Summer! Unfortunately I couldn't pig out on the donuts and treats because with my Clearbraces it can get a little awkward depending on the venue, but I did get to sip on plenty of Coca Cola's and I love them even more out of glass bottles!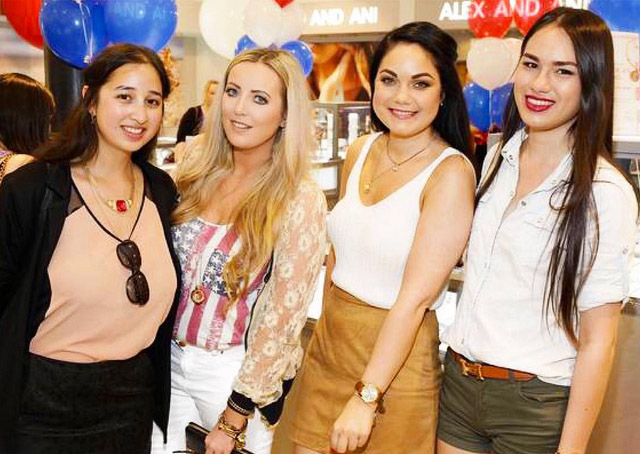 On the night they gave out some fab prizes in the form of Alex and Ani bangles, keyrings and earrings! The top prize on the night were flights to New York! All you had to do was take a Selfie with the giant Alex and Ani bag with the hashtag #AmericanStyle!
I wore an American flag top with some ripped jeans and shoes from Penneys, and of course my Alex And Ani bangles!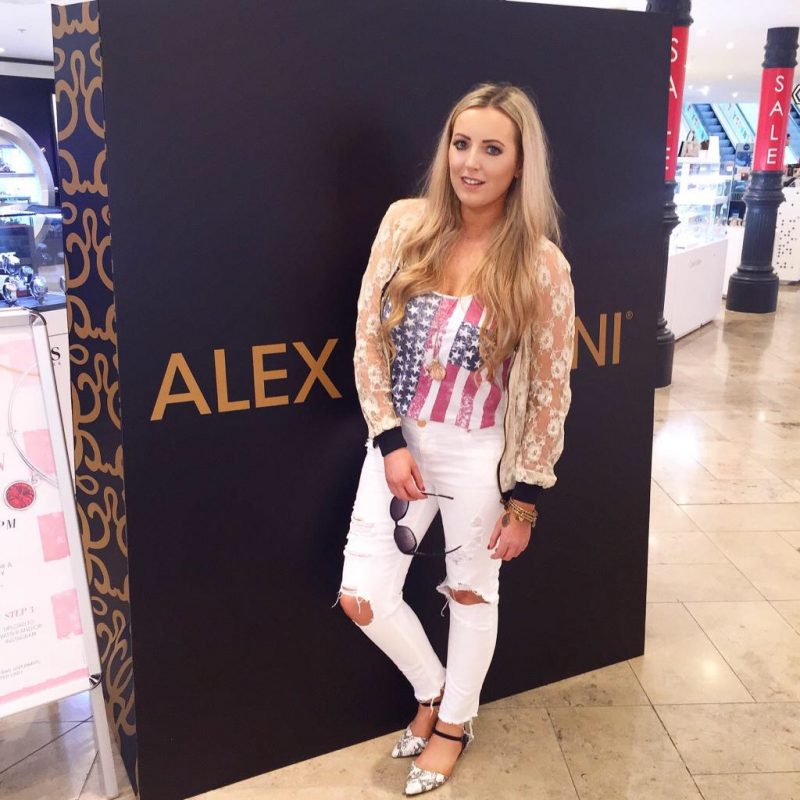 It's always good fun to catch up with fellow blogger ladies and I love the photo above of the four of us from the Independent.ie style article, the evenings go so quickly having the chats! One of my favourite things about being a blogger!
Have you any Alex and Ani bangles? I need more!! x

Photo Credits: instagram.com/AJmakeup | independant.ie