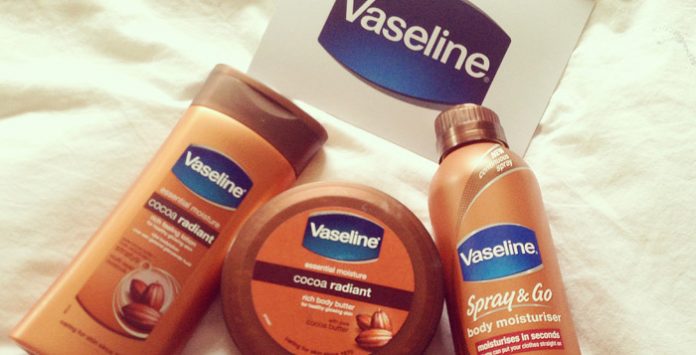 Overview
I instantly fell in love with the smell of this product alone! Leaves the skin really soft too 🙂
Fell in love with the Cocoa Radiant lotion last week & I was lucky enough to receive the rest of the range from the team at Vaseline! To say they smell just as good is an understatement – so here's my Vaseline Cocoa Radiant review! I used the Lotion after going for a Swim – hate how my skin feels after being in a pool so thought this was the best opportunity to try it out! I used the Lotion on my upper body and the Spray & Go on my legs because I wanted to wear tight trousers & didn't want to wait ages to put them on. Skin was smooth & soft & by no means sticky or greasy.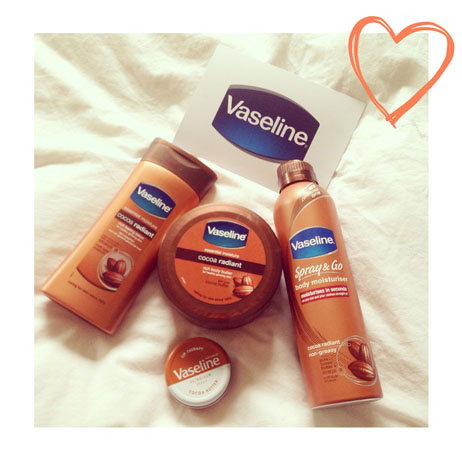 My legs dried almost instantly and it sprayed from the bottle nicely too which is good. Cocoa Butter is high in fatty acids and hydrates the skin deeply so I imagine it's down to the addition of this that makes this product so good! It can be bought almost anywhere making it so accessible and affordable – I believe Boots have an offer on at the moment too!
Vaseline Lip Therapy has never let me down – I moved office this week and this helped my lips with the transition immensely! I was so fearful they were going to dry out and get chapped but I kept this on my desk and ensured not to apply anything else on my lips all week and they are now even softer than before!