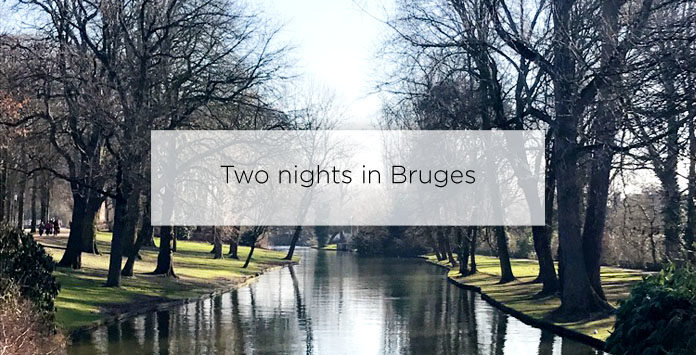 Bruges really is a beautiful city. Definitely a must see! I've only just returned from 2 nights in Bruges and decided to post a blog about where to go, what to eat, where to stay, and how to get there. Snapchat users highly requested it. So here is my post about what to do in Bruges! Hopefully it is of use.
First things first.
Why Bruges?
So, there I was on the laptop, a nice little Ryanair seat sale announced. I thought sure why not book somewhere for after the Christmas break. Friends of ours had just come back from being there and highly recommended it, google was also telling me how beautiful it was. Neither of us had ever been so we thought let's do it. With a nickname like Venice of the North we decided to make it even more romantic and booked it for Valentine's Day!
Belgium is known for its Chocolate, Waffles, Beer, Diamonds, Fries and Lace. Lots of my favourite things! And you've seen the movie In Bruges right? So it was a no brainer. It's affordable, beautiful, and perfect for a mini city getaway break!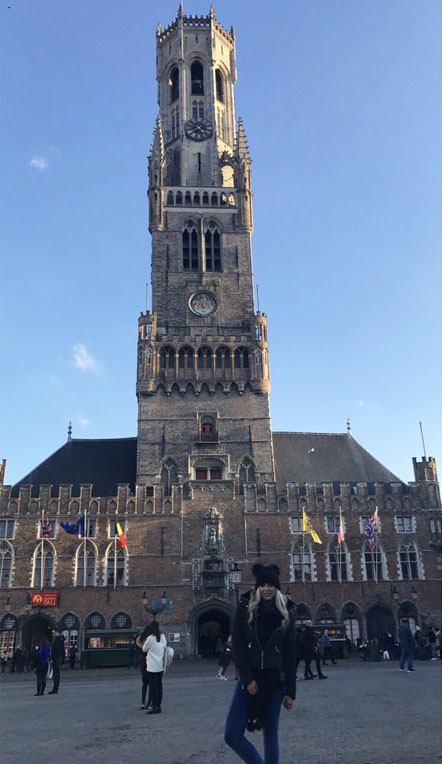 How to get to Bruges from Ireland
FLY: I booked with Ryanair and the flight cost approx. €40 including seat booking. Valentine's Day was a Tuesday this year so it was a 2 night mid week trip! We booked a 6.30am flight out to Brussels airport (Zaventum) and a 6.20pm flight back. This meant 2 full days in Bruges and an extra half day. We arrived approx. 12pm Tuesday and didn't have to leave until 3pm Thursday to get to Brussels airport.
TRAIN: We got the train in the airport which goes hourly to Bruges and takes about an hour or more. This depends on which one you get. Trains are exactly on time here so don't be late! It costs €20 for a single ticket, you can't get a return ticket unless it is for the same day. Not sure why that is. We had considered hiring a car as that is what we generally do but we're glad we didn't as everywhere was within walking distance on the cobble streets in Bruges.
Where to stay in Bruges
Our hotel came highly recommended from friends – The Academie. They loved it and we did too! I tend to trust word of mouth when it comes to hotel recommendations, and check blogs of those I follow. The Academie was an excellent location within walking distance of everywhere we wanted to go and see. And it has a gym for those who felt the guilt of over indulgence. Not me however – I never saw sight of it! We didn't spend a huge amount of time here and you probably won't in any hotel as you will be out and about exploring the city and strolling along the cobbled streets. We didn't eat here either as we wanted to indulge in the local places!
Check in time was 3pm, this was fine as we were able to store our luggage here and venture around. We only popped back to check in, freshen up, get changed and then back out again for dinner. The Academie is reasonably priced at €170 for 2 for 2 nights – booked via booking.com (you can get 10% cashback using my affiliate link). For the amount of time you actually spend indoors though you could probably find a cheaper option just ensure it is close to the centre of Bruges. Everyone gets around by foot, bicycle, or by horse and cart. I only ever saw one taxi. There's a €12 charge for room service which I didn't think was great given we only ordered 2 cokes and an orange juice one morning. €17 is the extra cost for breakfast but again we ate locally instead. It's a modern, clean hotel with a lovely interior, I definitely recommend it.
Where to eat / drink in Bruges
In this order, Waffles for breakfast, Fries for lunch washed down with a Beer! OK not really but make sure you do try a takeaway waffle and takeaway fries from any of the places that offer them on one of the days. A place called Chips and Ice around the corner from Academie always seemed busy and the fries here were delicious. I am a HUGE chip fan. We grabbed a takeaway one of these on the Tuesday to share while we were walking around and felt peckish – but didn't want to fill up ahead of dinner. We then sat outside one of the local pubs and washed it down with a Beer and took in the sights!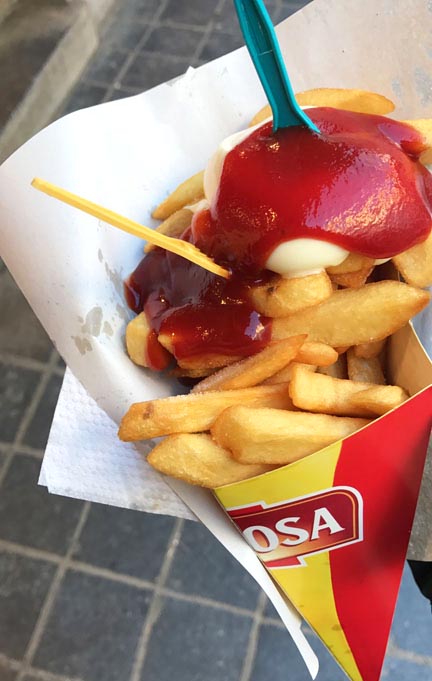 On the Wednesday we had a late breakfast (after a lie in) in the form of waffles from the same place. Topped with Cream, Strawberries and Caramel. We thought we would be real healthy and skip the chocolate sauce…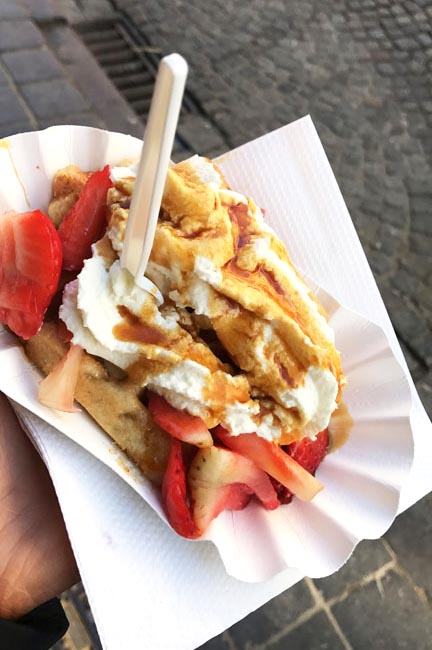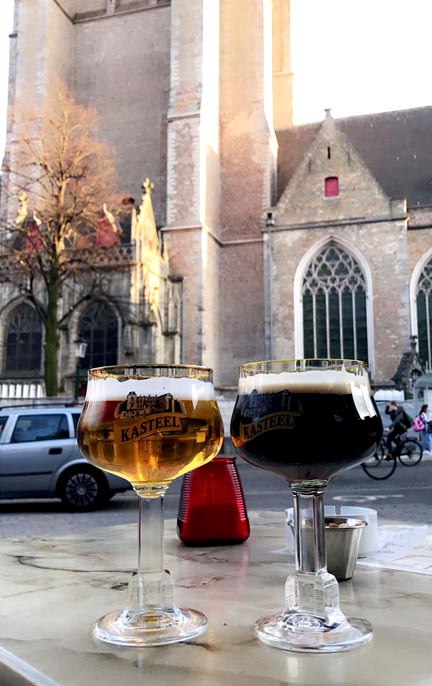 Soup: This was a great find from TripAdvisor actually. It was the perfect lunch to ease us into our day! It does exactly what it says on the tin – it serves soup. There were 3 flavour choices on the menu (I'm sure it probably changes up daily) Served with bread, a tub of croutons, a tub of cheese, and a piece of fruit for €6. Random. You can also get a Panini or half a Panini too which we did. Soup and half a Panini was €8 and there were 7 options to choose from. They also serve beers, drinks and coffees. I went with the Leek soup and the Serrano Panini, he went with the Tomato.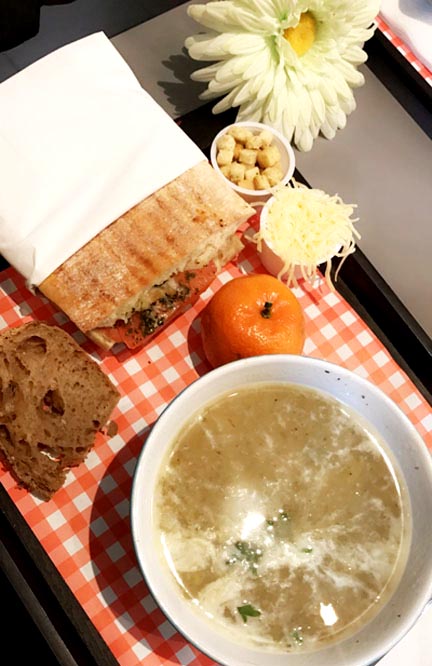 It was definitely a filling and tasty lunch! It's quite a small place but you can sit outside. There was only one lady that seemed to be taking orders (at the counter), prepping and serving the food, and clearing the tables. So there was a slight wait but to be fair she was doing her best, but it was definitely worth it! it was clear that it was a popular place.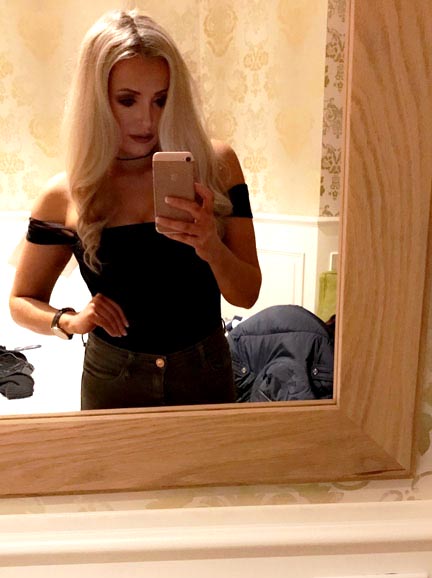 Gruuthuse Hof: This was where we had our Valentine's Day dinner and it was only a few minutes walk from our hotel. It had a great little atmosphere, friendly and engaging staff, and really great food! I love cosy places, and this was quite small but intimate. In terms of affordability I believe the dearest main on the menu was approx €30. I really enjoyed our evening here, and then it was a short tipsy walk to our hotel for a nightcap.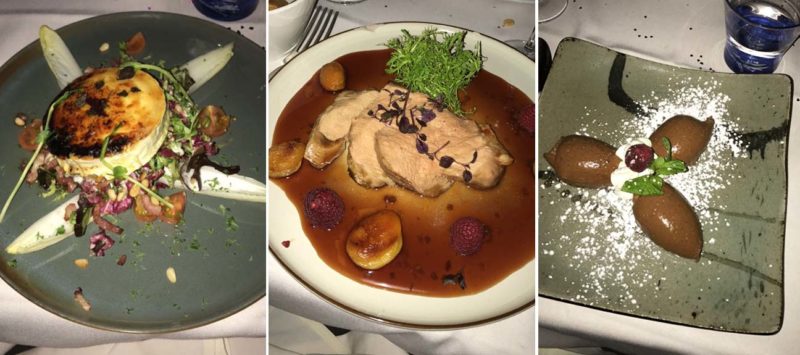 Ribs 'n Beer: OK I never want to see another rib again! And I mean that in the best kind of way. SO many ribs!! So, we made the rookie error of ordering the meal which was a cheese starter, the all you can eat ribs, and the mousse dessert. We also made the rookie mistake of eating the wedges that came with the ribs because this meant we filled up on all these other bits and therefore less ribs could be eaten. Others did the smart thing and had just the all you can eat ribs and had well over 6 portions!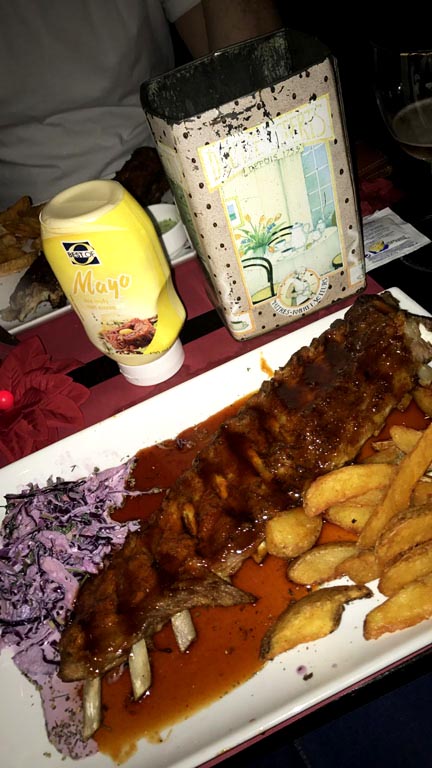 So how it works is you get a rack of ribs of whatever flavour you chose – there were 4 choices. And then any additional portions you order came as half a rack – which was good because you can then fit in at least every flavour before becoming uncomfortably stuffed.
My only fault was that the spicy option wasn't very spicy at all, but the meat fell off the bone! Also, ensure you book in advance as this place was really busy and we were lucky that we happened to call a few hours in advance and got a cancellation. There were disappointed faces at the door as people were refused. I think the sittings are 2 hours, from 6pm – 8pm and 8pm – 10pm, but it is more than enough time to get all those ribs n' beer in!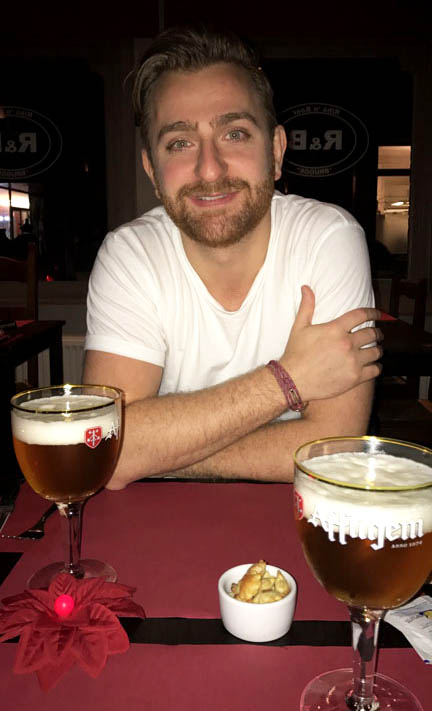 De Garre: This was actually a hard place to find! Located down a tiny little side street and nicely hidden away. The menu has an extensive range of beers and they weren't expensive in comparison to some places around the square. So I recommend you go here if you want an evening of tasting the local speciality beers! There are beers here over 12% so we were fairly tipsy fairly fast. I wouldn't be a huge beer drinker but there is something for everyone here for sure, and it would be a sin not to have a beer in Bruges!
What to do in Bruges
Grab a beer and sit in the square: There are so many beers to taste and so many places to choose to drink them in! We grabbed a beer at one of the pubs in the square and sat outside people watching and taking everything in as the 83 metre high Belfry bell tower chimed and evening set!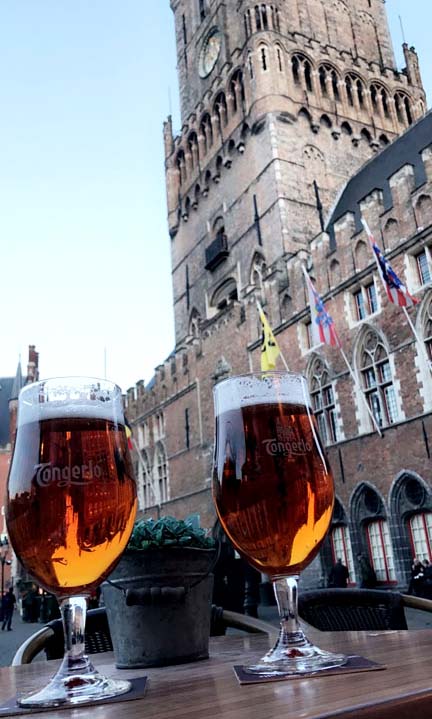 Boat ride: This came highly recommended by everyone. And the absolute devastation when after much googling it appeared that during the Winter months that these run much less frequently and only at weekends. I was staying there during the weekdays so I had little hope that they would be running. Apparently it is actually weather dependant. Such a beautiful way to take in the city! Loved this.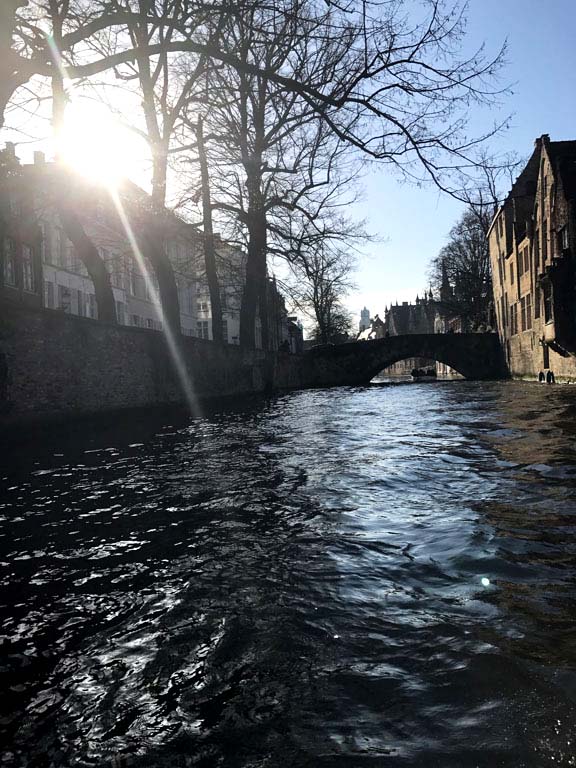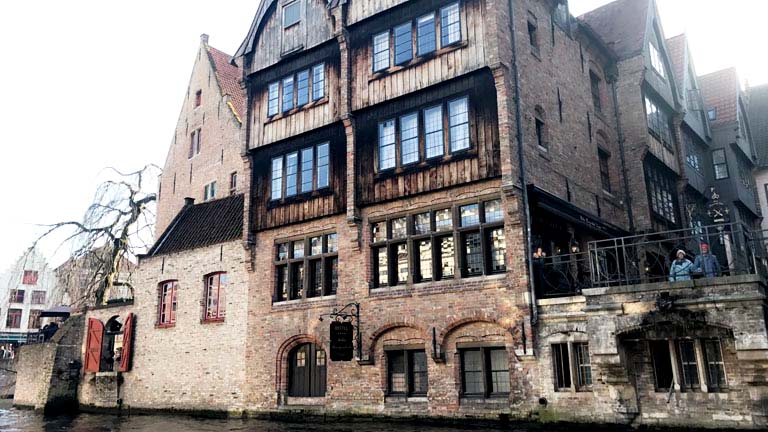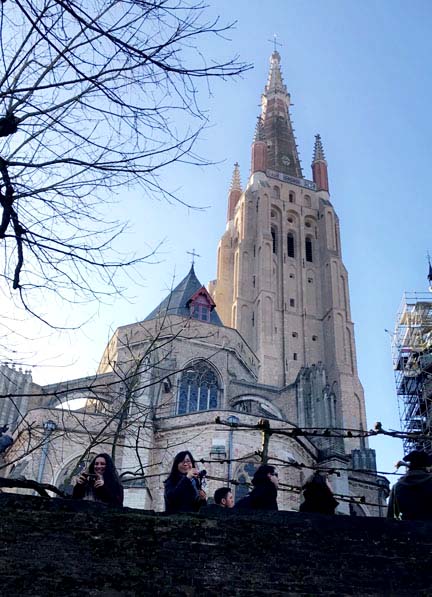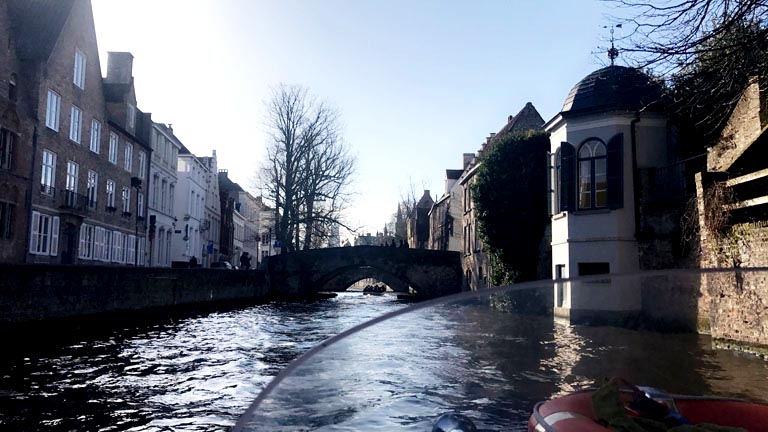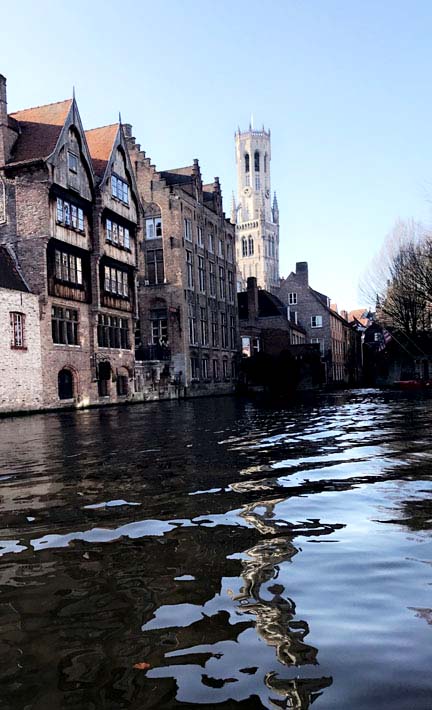 Choco-Story museum: So there's lots to see and learn here, and being one of the things Belgium is famous for it makes sense to check it out. If you miss it, no big deal, but don't miss out on eating chocolate at some point during your trip! the museum takes less than an hour to guide yourself throughout and you get some free chocolate for your troubles. It's very cheap to do at less than €10, and you can also get package deals if you want to visit some of the other museums too such as the Lamp or the Friet museum.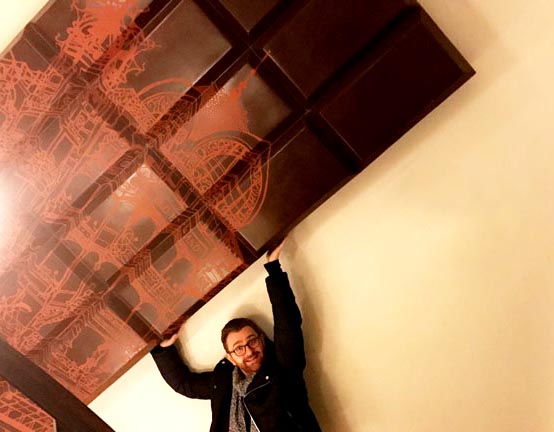 Taste the chocolate: As above – even if you don't check out how it's made in the museum, then make your way to a chocolatier and indulge. There is an abundance of places so don't come here if you don't mind coming home a little heavier (and happier)
Visit a museum: There are many places around Bruges where you can get up close and personal to beautiful paintings and art. Himself really wanted to see The Last Judgement by Hieronymus Bosch – and we found it in Groeningemuseum. These museums are cheap to enter and a lovely way to pass the time as you venture around the city.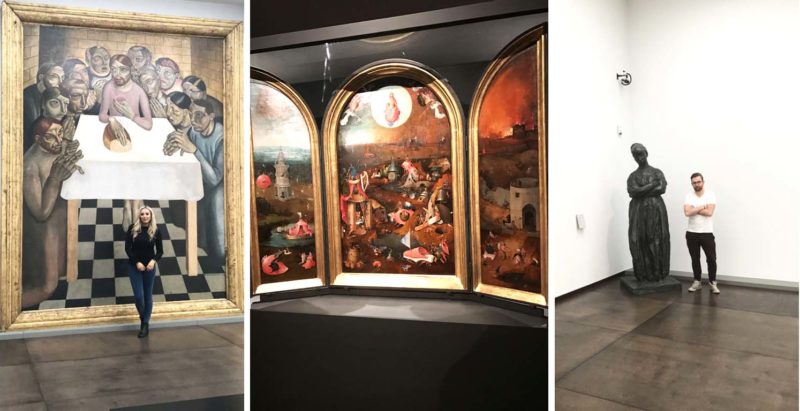 Brewery De Halve Maan: As if we didn't have enough beer in our bellies! This is an interesting little tour, accompanied with a free beer and a gorgeous view of Bruges from the rooftop. The tour guide was humorous so it made it entertaining and not just all about the learning.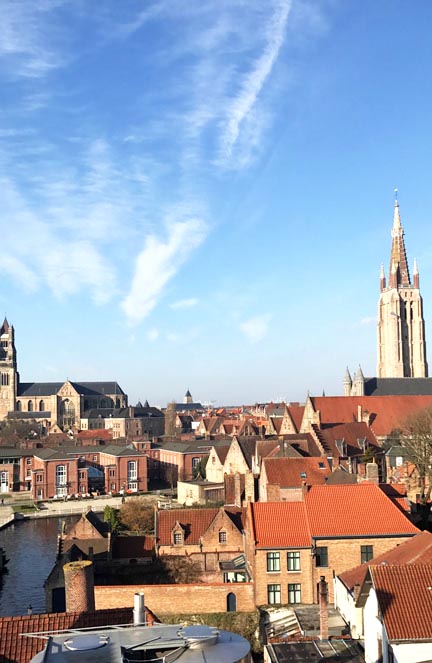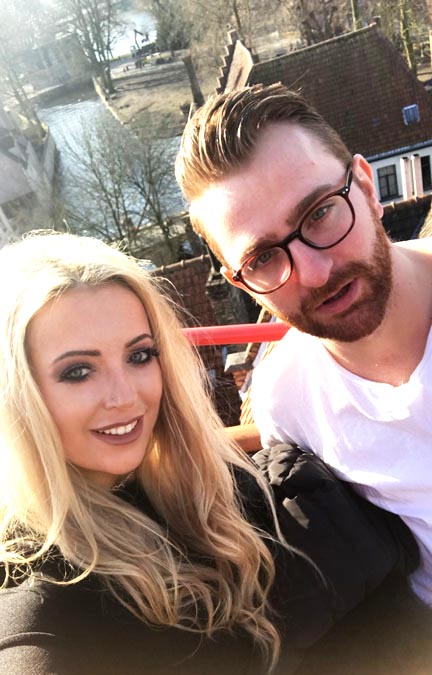 Buy a Christmas Decoration: So this is a thing we have – buy a Christmas decoration whenever we travel. And Bruges has a stunning Christmas shop, two actually, Kathe Wohlfahrt shops. I have never seen so many Christmas decorations in the one place, it is insane.
Just wander: Walk along the cobbled streets and just take in the beautiful city. This really is a great place to just escape for a few days, no real pressure to do much, take it easy and enjoy!
If you have any other questions feel free to comment, mail or Snapchat me!
AJ x