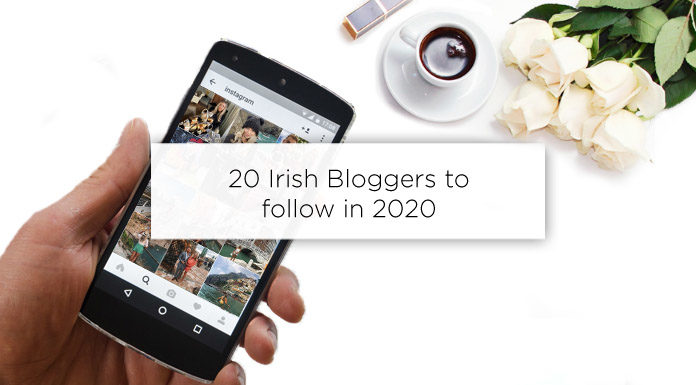 Is it weird to say my Dyson hoover inspired this blog post? Probably. But let me explain – I was creating my post on the 14 things that made life easier in 2019, which included said hoover, but it also included Bloggers / Content Creators / Influencers (collectively) and you can find out why, here. So I thought I'd dedicate a post to some of the ones that I follow that add value to my life – be it through recommendations, reviews, entertainment, opinions, education or just general soundness and being relatable. So let's kick this off with a bit of context.
Blogger
noun
a person who regularly writes for an online journal or website.
Traditionally, yes. However I prefer this definition; a person who provides a regular record of their ideas, opinions, or experiences that is put on the internet for other people to consume.
For the purposes of this post, I'll be using the latter of the two. I regularly write online on this here 6 year old blog of mine and read other blogs, however I just as equally create, consume and enjoy non written forms of content across many platforms. YouTube, IGTV, Spotify and Instagram Stories being my favourites!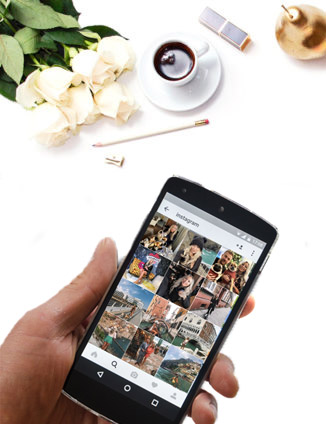 Reoccurring themes throughout this post will be consistency, integrity, creativity, quality and value added – these are what came to mind when I thought of everyone here, and what is content if it doesn't tick all these boxes?
Disclaimer; these are in no particular order other than they showed up on my feed in this way, I also couldn't include everyone (the title of the post forbade me!) so I included people who are my automatic go-to's and those that I search for. We all appreciate different qualities and different themed content so these might not be for all, but consider these my personal favourites and I'm hoping you discover some new finds!
@clementinemacneice
View this post on Instagram
Every single outfit Clementine wears I want to literally copy and paste it. Whether it's an everyday casual look or full on glam, she nails it every time and just looks effortlessly fab. She's a stylist to the stars so I wouldn't expect anything less! Anytime I've met her she's been super friendly, exactly how she comes across on her Instagram stories, just a really genuine girl with consistently great recommendations and content.
@ursulawalsh_
View this post on Instagram
I've known Ursula for many years and her passion for health and nutrition just shines through her content. She is a mom of 3 little beauties and has recipes and food ideas for all, whether you're a meat eater, vegetarian or vegan. She beautifully presents her dishes and creations through digestible content on her instagram and blog and they are always mouthwatering. In addition if you're looking for some fitness motivation from someone who keeps it real, she's one to follow!
@theorlacle
View this post on Instagram
The ultimate go to gal for beauty related content. She gives trusted reviews and is honest to the core – and has done for years! She's that friend who takes one for the team and buys every new product to try so you don't have to – and I've a sneaky suspicion she has shares in Sephora. Orla is not only reliable when it comes to beauty but she's gas craic on a night out! She's got a really great beauty led weekly Newsletter, a YouTube channel, and has recently launched her very own podcast – Adulting with Friends, you need to listen!
@louisecooney_
View this post on Instagram
Louise is currently living the dream in New York with her cute dachshund Cooper but still consistently delivering on fashion inspiration from afar. Between her blog, YouTube channel, and Instagram there is a constant stream of content – and most recently with an added focus on homeware, dating and NY tips and recommendations which fits in quite naturally. Just as lovely in person as she is on her channels and it's been great to see her progress into full time influencer and content creator over the last few years.
@ystyleireland
View this post on Instagram
Yvonne is one of my go-to accounts for style inspo. Her bio states – stripes, leopard, sequins and white – which are some of my favs so I was immediately drawn to this account when I discovered it. I feel like she's dressed me this Winter as I've been living in H&M knitwear, Spanx and Nike tanjuns. She's consistent in her recommendations, always posts when her favourite brands have discounts or offers, and gives updates on the latest trends and tips, as well as links and feedback.
@rosieconxxx
View this post on Instagram
Rosie brought a whole new meaning to the term influencer last year with the incredible amount of money she raised for a children's charity. Rosie is very well rounded in terms of her social media content – fashion, beauty and lifestyle, alongside being a dedicated Mum of 2 little beauties! As glam and stylish as she is, she's very down to earth and not afraid to pare back and speak about important issues such as mental health, anxiety and skin issues. She launched some fab fashion and beauty collabs in 2019 and I'm looking forward to seeing what's next!
@sharonleavy1
View this post on Instagram
Sharon is one of my favourites to follow and has been since the Snapchat days. She's very creative, honest, and I love how passionate she is about things close to her heart. She's a great one for the bargains, tells it like it is, and what you see is what you get. She will have you signing up to your local library, trying your hand at the social singing app Smule, giving one of her veggie recipes a go or swatching an eyeshadow palette. Content galore here and not for the sake of it, just her genuine interests!
@rozannapurcell
View this post on Instagram
If you'd rather live in an unfiltered and body positive world – Rozanna is definitely worth a follow. A very refreshing and raw feed with her regular #ContentContent posts with truly honest and powerful messages – I want more of this on the 'gram please! She is one of the few health and fitness focussed accounts I follow with her regular Hike Life group hikes, vegan recipes from her Natural Born Feeder books, and her podcast Bite Back – along with some travel and beauty content for good measure!
@whatkatiehealydid
View this post on Instagram
Another account I have followed for as long as I can remember – and I'm still here! Katie is probably one of the strongest people I know through the 'gram and the blogging world and another one that's passionate and not afraid to fight for what she believes is right. She has two beautiful little children and although I am not a mother myself – she's one to follow for any parents looking for some peer to peer recommendations. Katie's classic style, red lip and passion for fashion, shoes and florals has held consistent throughout the years and I find her account very informative and inspiring!
@aoibhedevlin
View this post on Instagram
Despite being popular to follow amongst Mums, I actually follow her for everything else in between, particularly travel which we both share a huge passion for! Aoibhe is also cabin crew so is regularly flying around the world and so a good one for consistent content on travel tips and recommendations. A regular blogger like myself and sharing her everyday life on Instagram with a keeping it real approach – what you see is what you get and she's very supportive to fellow people in the industry which is great to see!
@justjordan.ie
View this post on Instagram
Whatever Lisa wears, I want to wear. It's as simple as that! She just makes everything look great which isn't good for the bank balance but she's one of my go to Instagram accounts and blogs for fashion inspiration. Lisa also has a thriving beauty brand Luna which you'll see Lisa consistently wear proudly on her face and in her hair which is a testament to how passionate she is about the development of her products. She's a dream to follow and just as fab in real life as she is on the gram.
@cunninghamlaura
View this post on Instagram
Editor of Confetti Magazine and Author of The Wedding Planner it's safe to say Laura know's a thing or two about weddings! I actually bought this planner even though I don't have marriage on the horizon but I knew it would be fab and very detailed so I bought it for a friend. Following Laura on Instagram is like following a friend you know that's great for the chats. She is a great cat Mom, soon to be actual Mom, and is another go to for beauty and fab fashion sense!
@beautynookie
View this post on Instagram
A girl I love to meet at events for the beauty chats and lols, Gemma is just a sound girl and one of my go to beauty gurus! Consistent with the beauty, consistent with the sound, and another one I'm convinced has shares in makeup. Not afraid to venture beyond the brown shades of eyeshadow, but creates wearable looks with pops of colour. I'd buy any and all of the makeup she recommends and Gemma has plenty of video and blog content for you to check out too!
@gracedenny
View this post on Instagram
Probably the prettiest Instagram story content I ever did see – it's clear Grace puts real effort into her story content and styles them very well with the cute graphics and gifs. Consistent fashion, beauty and lifestyle YouTube videos with around 3 a week and has very similar makeup and fashion style to me so lots of influencing going on here! I reckon H&M, River Island, and Zara in particular have Grace to thank for keeping them in business, between her purchases and therefore mine! A lovely one to follow for sure.
@lovelygirlybits
View this post on Instagram
We've a shared love for all things pretty and all things makeup, but Karen is also all things funny. She's so refreshing to watch, relatable, kind, and as per her brand name, lovely! People flock to her at events for this reason and she's been nothing but consistent throughout her years (and years!) of blogging, vlogging, and creating content. She is in her element creating content for other brands as well as for herself full time and she puts true effort into everything she puts her hand to.
@ciaraodoherty
View this post on Instagram
Another fashion queen! Love Ciara's style and she provides content after content across her Instagram, IGTV and YouTube. Ciara and I have been friends a long time and her passion for fashion shines through in everything she does – and she is just the loveliest. She even had her own RTE Show The Fitting Room proving fashion can be fun and accessible for everyone. Ciara has an adorable dog Remi who is also a fashion queen and such a cutey. Following Ciara will not disappoint!
@james_patrice
View this post on Instagram
I wasn't going to include James here because I suppose he's the furthest from the traditional sense of the word 'blogger', but he popped up on my feed just now and I got distracted from this post because he just brings me joy and entertainment, and we all need a little of that in our lives! I mentioned this post was about consistent content but also I referenced value added – and these breaks from the real world enjoying his content is value added to me for sure, and there is such effort put into his stories, Malahide woman would be proud! Shout out to his sister Vanessa too who I adore having met her loads at events, she takes part in his stories too and they're brilliant together.
@aislingmkeenan
View this post on Instagram
Aisling I've known since the beginning of blogging time. I'm unsure if there is anything she doesn't know about beauty, and if there is I'd be shook. She's a beauty editor and journalist and with that comes an abundance of integrity which is one of the qualities I look for when following people for recommendations. Aisling is not just for recommendations though, she's sound and relatable too and has her very own smart sex and relationship podcast Private Education and it's just fab. I'm nervous adding her in here because I know she's a stickler for grammar like me and it pains her to see so I'm hoping I haven't let her down. P.S All the headings are in lower case because that's how the usernames are shown on Instagram, it bugs me too!
@siobh.ohagan
View this post on Instagram
I've been following Siobhan since before she started blogging, and before she went through an incredible fitness transformation, and now, she's much more than that! She's an online fitness coach with alot  to offer – including her Oh Fitness Furnance, Oh Fitness Feel Good Factory, her Bali Wanderfit Retreats and her blog and newsletters! Despite being in the fitness industry, she's very relatable, and very honest, and I love her approach to life and 'living differently' – one of the genuine ones, and definitely worth a follow!
@tara_makeup
View this post on Instagram
Who doesn't love Tara! The perfect balance of beauty, fashion and lifestyle in terms of content from her account, and she's a Mum too! We've been following each other since the beginning of blogging time and her account just brings me joy, she's so lovely, and so very stylish I want everything she wears. She's a makeup artist by trade so you know she's one to follow for the recommendations, and more recently she has started renovating her new home which is a really exciting time for her. if you're in the same boat you might find some inspiration here because she is bringing us all on her journey.
@i_come_undone
View this post on Instagram
If you asked me to name someone who is just as obsessed with her dog as I am with mine, Sarah comes straight to mind! Sarah is great for fashion, beauty and foodie content but also for Dublin culture – so much so that she has started planning experiences in Dublin for people through her Patreon which is a really natural fit for her. Sarah is consistent with her content and weekly Dublin event guides, alongside her story content and if you're looking for dog friendly places Sarah is your go to! Be warned however, if you meet Stanley in person you may want to take him home with you! He's just gorgeous.
The title of the blog posts restricts me from mentioning any more but as I mentioned at the start this isn't an exhaustive list, there are so many people I follow for many different reasons, so have a snoop on my follow list on Instagram here because I can vouch for them all. This post is in no particular order and was collated based on the people I generally navigate to, and I tried to keep it balanced so that it wasn't all beauty or all fashion etc.
I hope you enjoyed this blog post version of Follow Friday but I might start doing random shout outs on my blog like others do!
AJ x