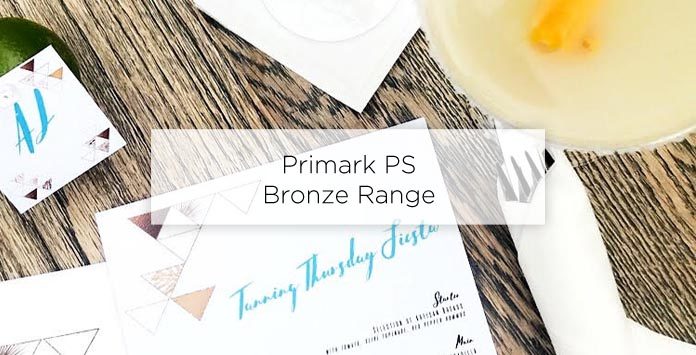 I was invited to one of the most beautiful set up and delicious brunches in House by Primark to celebrate the launch of their new tanning and bronzing range. It was lovely to catch up with some of my favourite people and the Primark and Publicity Loft ladies and learn all about what's coming onto the shelves! I was (pleasantly) surprised with the amount of products they are releasing they have literally thought of everything which is why I am dedicating a full post so you have all the details too!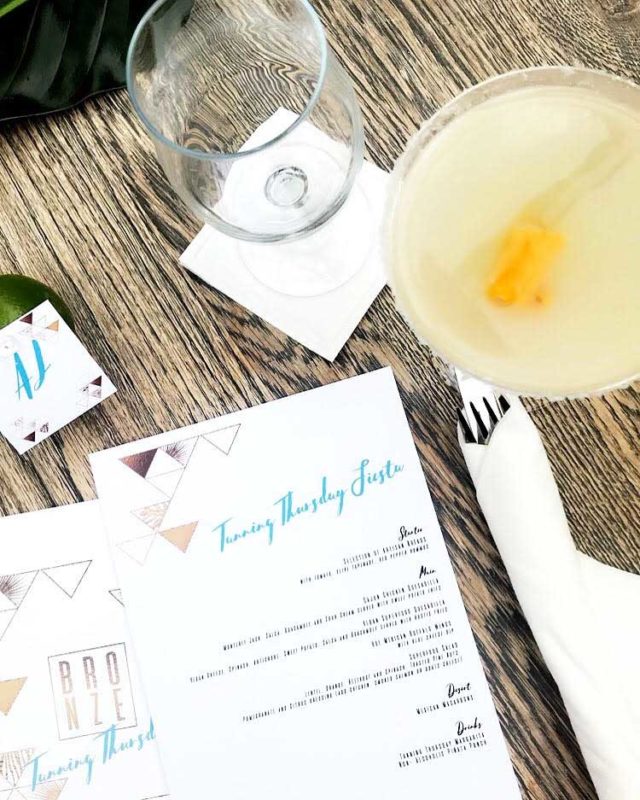 I am going to include their Tanning range which is available from now, and also their Bronzing makeup and beauty bits that will be released a little later. Don't be put off by how low cost they are because they have assured us that it is in no way a reflection of the quality of their products – and it was clear to see as they spoke about the amount of work, research and testing that took place to bring these to market! So here's all you need to know..
I'll start with the pre and post tan products, and some tanning tools!
Pre Tan Exfoliator It contains pumice and walnut scrubs which help to improve dull, dry skin achieving a smooth skin resulting in a brighter tan. €4
Pre Tan Primer This helps prepare the skin with an easy to use spray application 'glycolic peel' style skin preparation. €4
Self Tan Eraser This light foam formula melts away old self tan without the need to scrub away at skin. The erasing is powered by sodium bicarbonate and salt. €4
Twin Pack Tanning Mitt & Back Tanning Mitt These are the gorgeous soft tan mitts that I love and a new to market really clever way of tanning your back! Both €5
Next we have some tan options depending on the type you prefer (I'm a mousse gal personally) – and there's even an Extra Dark shade!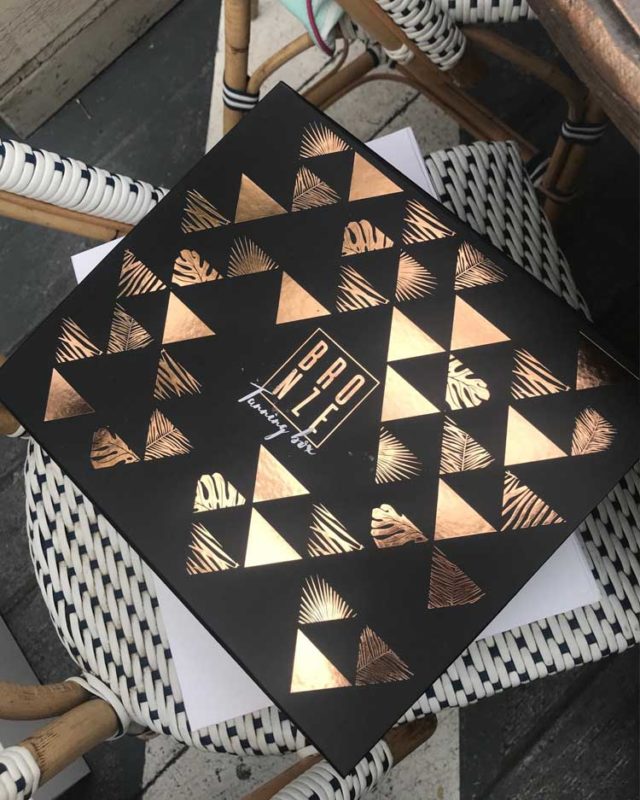 Instant Tan Gel An easy application instant tan for the face and body. It has a gel texture that glides on for a streak free finish wash off formula. Perfect for all skin tones and suitable for normal skin types. This comes in a Light to Medium shade and a Medium to Dark shade. €3
Self Tanning Sheet Mask OK I was super excited by this one and I can't wait to try it out. I personally don't like putting tan on my face unless it is a specific face tanning product. This sheet mask tans your face and gives you TLC at the same time. It contains witch hazel and chamomile along with vitamins and Omega 3 to support skin renewal. Suitable for lighter skin tones, and normal to combination skin types. It has Light, Medium and Dark on the packaging so I assume that means the longer you leave it on the darker the shade you get! €2.50
Self Tan Mousse Another one that I was excited to see because I am a fiend for a mousse tan. This is a long lasting non streak formula that provides instant colour and glow. It's made in Ireland and has no harsh chemicals so it's kind to all skin types, and has a fruity and fresh fragrance. This comes in a Light to Medium shade, a Medium to Dark shade, and, an extra dark shade!! Definitely going to lash on the extra dark to give it a try. This is the only product they have in this shade (for now at least) €4
Tan Water This is a spray self tanning water one of the best ways to deliver self tan to your skin, for efficient and even colour development with a streak free lightweight colour application. It's easily absorbed and suitable for normal and combination skin types. This comes in Light to Medium and Medium to Dark. €5
Tan Water Mousse This is a foaming mousse that provides ultra light application and control over self tan delivery. As it is clear it probably doesn't have a guide colour, but great news for your sheets at least! Suitable for normal and combination skin types and comes in Light to Medium and Medium to Dark. €5
Coconut Tanning Balm A self tanning body balm – which I have never heard of before, is a white rich cream that rapidly rubs in and is a hydrating and moisturising. It has coconut oil and shea butter (my favs) so I am really curious as to how this delivers tan! This only comes in the shade Light to Medium though. €6
Moving on to the bronzing makeup and beauty bits that Primark are releasing which are sure to complement your bronzed body!

For your Face They are releasing two new gorgeous face palettes at €8 each, the Bronze Me Up highlight and contour palette to sculpt and define your features, and the Vacay Vibes complete face palette which has all you need for your eyes, cheeks and lips for a 5 minute face on the go. To add to the collection there are some fab new Contour Sticks at €2.50 and Highlighting Drops in three shades for instant radiance at €3.50. They've also got Loose Highlighter, Powder Highlighter and Matte Bronzer if you prefer powder over cream, all at €3 each! Not to forget Setting Spray to set all your makeup look at the low price of €4. The last release for the face is a Bronzing Face & Body Butter (the smell of this is unreal!) to give your skin a beautiful glow for €3.50.
For your Eyes Coming up to enhance your look is an Eyeshadow Palette which is coconut fragranced in nine beautifully bronzed shimmer and matte shades for only €6. And to add a pop of highly pigmented metallic on top you can nab their Eyeshadow Cream for €2.50 each in four shades.
For your Lips And the final releases to complete your look come in the form of Gloss Metals in four shades at €3 and Lip Oil Balms in four coconut flavoured shades at €1.50!
If this post isn't enough to get you excited for what is coming in Primark / Penneys then I don't know what is! I'm looking forward to trying alot of these bits out and I'll keep you posted on Snapchat and Insta-Stories as always!
AJ xx