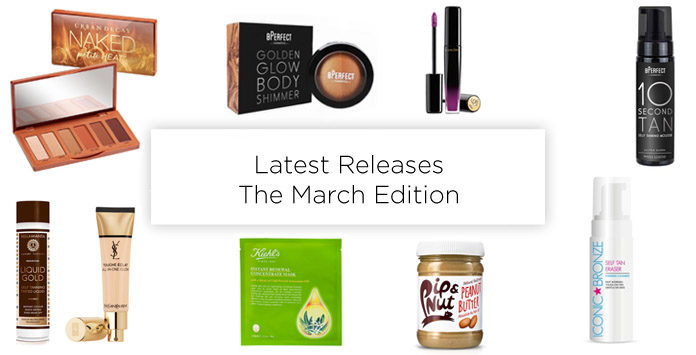 March is a very heavy new in tanning month! So much so that I have to tell you all about the new Primark tanning range in a separate post here because they have released a full suite so there's plenty to talk about. But for the here and now in this post, we have the rest of the new releases this month that I am most excited about. Who doesn't love tan, peanut butter, and face sheet masks? Sounds like the perfect night in to me..
Iconic Bronze Self Tan Eraser Foaming Cleanser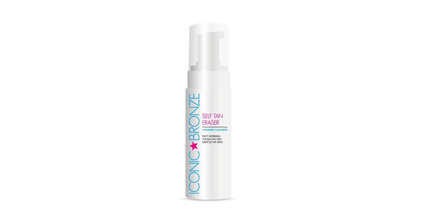 First up in terms of tan is actually the lack of tan, well, the removal. We've all been victim to stubborn tan disasters, and if you haven't you're probably not human. If you've got 5 or 10 minutes to spare, this promises to be tough on tan yet gentle on skin – even for those of us who are the sensitive kind. So, fast working and without being harsh on the skin? It feels as if this product is promising me the world, keep an eye on my Snapchat for updates on whether I am disappointed or pleasantly surprised! For best results use it on tan that's around 3 or 4 days old, makes sense! €13.99 and available on Iconic Bronze and pharmacies nationwide.
Urban Decay Naked Petite Heat palette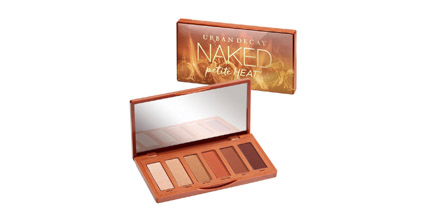 This palette is just the cutest! Perfect handbag sized travel accessory and bursting with scorched matte shades. As you already know I am obsessed with orange toned shades especially because they make my blue eyes pop. So this palette sounds ideal – Hot Spell is a terracotta shade, Strike is a reddish brown, Wild Thing is a burnt orange and Heist is a rich cayenne. I don't have the full Naked Heat palette and I thought this would be made up of most of those shades but it doesn't look like there's any – but on a side note I NEED that Naked Heat palette in my life! The Naked Petite Heat palette is available from the 22nd of this month for €32.
BPerfect Golden Glow Body Shimmer
Who doesn't love sunkissed skin? BPerfect founder Brendan has released a new product to complement his range of tans in the form of a milled press powder. If I have shimmering legs like the Victoria Secret models i'll be seriously winning so I can't wait to try. I'll be lashing it everywhere, legs, chest, arms, and a dab on the cheeks as a highlighter! Doubles up as a highlighter for your cheeks. €24.95 to look Victoria Secret-esque? Bargain.
Pip & Nut Nut Butters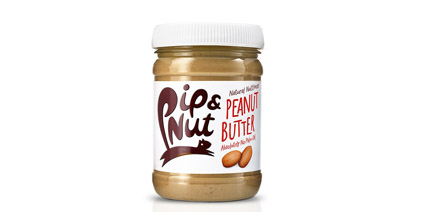 Nut butters are part of 5 days of my week, minimum. My overnight oats are always rocking a spoonful of nut butter so I am always willing to try some new brands and flavours! Pip & Nut are a new brand to Ireland with a range of 3 spreads – Peanut, Almond, and Coconut Almond. the Peanut comes in both Smooth and also Crunchy Maple and they are available in Super Valu. For 225g he peanut butters are €3.49 and the almond butters are €5.49 so fairly standard nut butter prices. These butters have no refined sugar, additives or palm oil, instead they're high in protein, full of Vitamin E and magnesium.
Bellamianta Liquid Gold Tan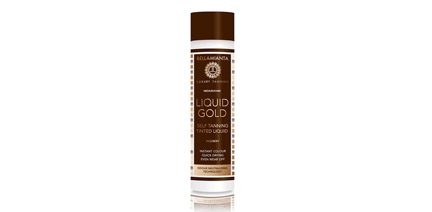 I was absolutely devastated to miss the launch of this tan! I was invited to dinner, cocktails and a live show of Dancing with the Stars to celebrate the launch of Liquid Gold and I was having serious FOMO from all the Snaps from everyone. The Bellamianta mousse is currently my all time favourite tan so this new release excites me! It's quick drying in 60 seconds with an instant colour that develops over 4 – 6 hours into a golden olive tone. Packed full of natural extracts and free of all the toxic bad stuff, all for €14!
Kiehls Instant Renewal Concentrate Sheet Mask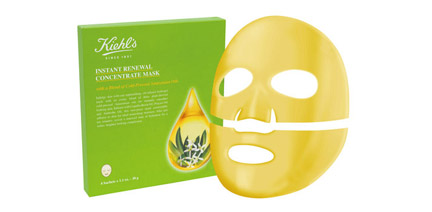 What I love about Kiehls press releases is they always come with some proof in the form of research and results. in terms of immediate results, 88.5% found their skin felt replenished and hydrated, 82.7% felt softer, 90.4% felt revitalised, 88.5% felt refreshed, and 82.7% felt the mask was like an intensive hydrating treatment! I love a good sheet mask so these results excite me, and it's a 2 piece design for better comfort and fit. Ingredients include Amazonian oils Copaiba Resin, Pracaxi, and Andiroba which drive these results and these sheet masks retail for €49. And now my skin suddenly feels in need of hydration so I am going to go and lash one of these on!
YSL Touche Eclat All In One Glow Foundation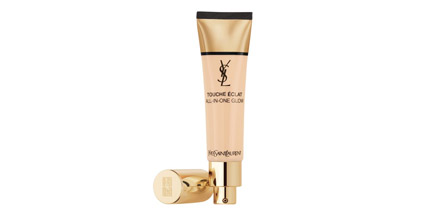 I've mentioned loads on the blog and Snapchat / Stories how much I adore YSL foundations, but this one is something a little different. It's a new formulation that delivers a cream-to-water transformative texture to hydrate and perfect a dewy skin glow. It has natural to medium coverage which slightly scares me, I'm generally a medium to full girl but perhaps when I'm feeling a minimal and fresh look I'll opt for this! I'm really intrigued as to how it will perform on my skin but i'll keep you posted, there's no oils or shimmers, and has the lasting hydration of a moisturiser! Retails at €44 and comes in 12 shades.
BPerfect 10 Second Tan Mousse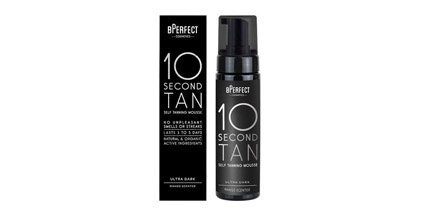 I was invited to a gorgeous brunch to celebrate the launch of BPerfect's new darker 10 second tanning mousses. Danielle Armstrong was there to chat about her love for the brand and these new additions, including the shimmer mentioned above! So there's the Medium Coconut, Dark Watermelon and Ultra Dark Mango. Mousse is my favourite type of tan so I will definitely give this a try soon, and get that instant colour in 10 seconds while I wait for it to develop! These new tans are available now for €24.99 – although I am kind of scared at the sound of the Ultra Dark shade!!
Lancome L'Absolu Lacquer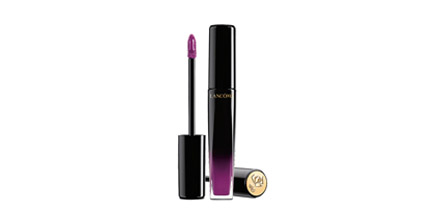 OK so I was frightened by the sound of 'lacquer' (being a matte gal) but then distracted by the fab packaging! With long wearing shine and colour and with buildable intensity, you can get these in up to 30 shades. Pinks, Berrys, Reds and Nudes, with the shade and intensity changing the more layers you apply (up to 3 coats) They claim to last 6 hours with no feathering and a feeling of freshness to your lips with no sticky feeling! Retailing at €30 and available exclusively in Brown Thomas now! (but not till April for everywhere else)
So that's about all I can fit into this post because it's a busy month in beauty for sure! Let me know if you've tried any of the above and your thoughts, I'll update on Snapchat / Instastories my first impressions as I try any!
AJ x