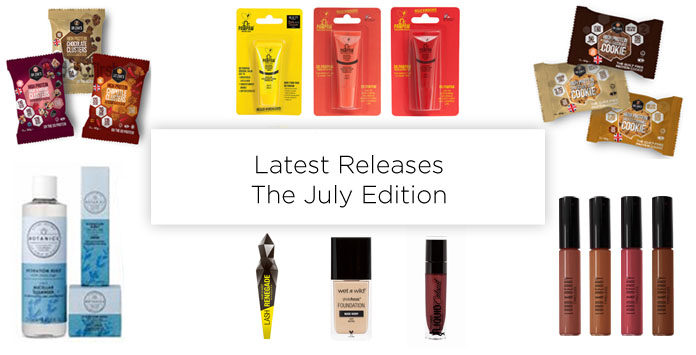 July is definitely a busy month for new releases that's for sure! But without inundating you I only included the ones that most excited me and ones I felt you should know about! Last month's was very popular and so handy for when I was talking about any of the releases on Snapchat / Instagram I could just get you guys to Swipe Up to view my site for some further info! So I'll keep them coming.
This month we have lots in Beauty, and I also got to try some of the bits in advance so I can give you my first impressions and thoughts too!
Lord & Berry Timeless Kissproof Lipstick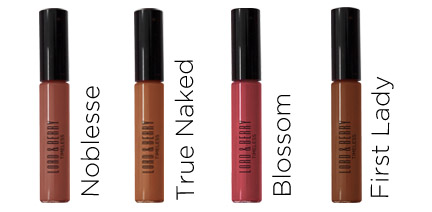 Another new liquid lipstick is in town and I can already tell you you need to buy it. Having already had a sneak preview of these I am obsessed. You know I love my NYX matte lip creams and have used this on the daily in shade Abu Dhabi for over a year now, but these from Lord & Berry have really impressed me. I've never been stopped and asked so many times about them too! There are 7 new shades and the ones I have been wearing is True Naked, First Lady, Noblesse and Blossom. First Lady is similar to NYX Abu Dhabi, but True Nude is the shade that is getting all the compliments. These really are long lasting and kiss proof, and it feels like the bottle will last longer than my NYX one too, although can't confirm that just yet! For us in Ireland these are avail on Look Fantastic and the Lord & Berry website directly.
Dr Zak's Low sugar High Protein Cookies & Clusters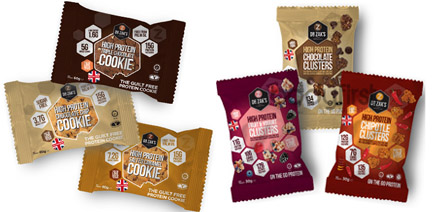 You will have heard me talk about Dr Zak's high protein peanut butter an unnecessary amount of times on social media because of my Overnight Oats obsession. So I was delighted to hear that their Low Sugar High Protein Cookies were launching in Ireland this month! (Launched in UK in June) You can get them on Discount Supplements or Bodyfirst in all 3 flavours and the Salted Caramel is my fav! 15g of protein per 60g cookie. Now, the only thing is to me a cookie is hard and crunchy, but these are more a soft baked texture. Delish though, and the Chocolate Chip one is sugar free! The High Protein Clusters have 12g per 30g pack, and are perfect as a topping for your oats or as a snack, and 2 of the flavours are vegan! You'll pick up the cookies for €2.25 and the clusters €1.60!
Superdrug arrives in Liffey Valley Shopping Centre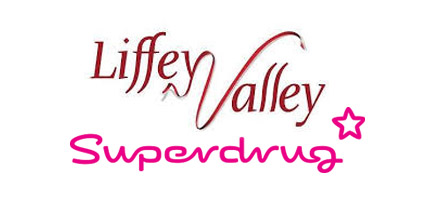 For all you Liffey Valley Shopping Centre lovers you will be pleased to know that Superdrug has just landed and opened its doors! I paid a visit and let loose with the voucher that I was kindly sent and nabbed quite a few bargains. Pretty much everything was on offer. Great because you can get your bits for cheaper, but also bad because you are going to double your purchases or buy stuff you don't need, but of course want! OK so it isn't as big as the Boots store in Liffey Valley but other than the great offers it has, it does have some brands that Boots doesn't. ELF cosmetics being just one of them! So now liffey Valley'ers you have the best of both worlds in your part of the land! Enjoy.
Wet n Wild 2017 Collection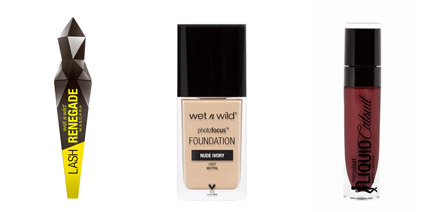 Not necessarily new to the Wet n Wild collection but new to Ireland. If you check out your nearest stockist of Wet n Wild you'll see that there have been quite a few new products added to the overall collection for July. I have tried some of these and to give a few first impressions; the Lash Renegade I like the product but I think the packaging is bulky and unnecessary, and the wand I'm not too gone on the shape, but the outcome is excellent. The photo focus foundation I have been mixing with another because I received quite a light shade and I really like it. It's quite liquid though rather than creamy. Really dislike the packaging and how the product dispenses. The Liquid Catsuit is of course a fav from the collection because I'm a sucker for all things matte! Wet n Wild is one of the cheapest makeup brands in Ireland and rarely disappointing in terms of product.
A Taste of Sweden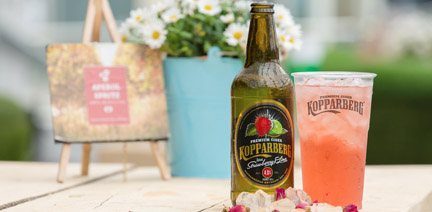 In the form of a Kopparberg Fruit Market Pop Up Bar! This is in Dundrum for the entire of July at Pembroke Square. Whether it's a Koppar-cocktail or an icecream with Kopparberg syrup, there's a little something no matter your mood. We've been having a great summer this year so if you're around these parts and fancy sitting next to a colourful garden soaking up the rays, it's open from 12pm – 9pm daily for the month of July. Kopparberg is one of my favourite drinks so I will be tempted to make a trip to Dundrum for sure!
Taylor and Rose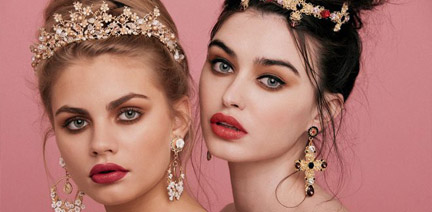 My lovely friend Ciara O'Doherty launched her formal accessory brand Taylor & Rose – named after none other than Elizabeth Taylor and her fab mum Rose. I attended the launch in House where we got to get up close and personal with the beautiful collection. Check it out in full on her website (which includes free shipping in Ireland) from head pieces and crowns to hair accessories and earrings, suiting all budgets ranging between €12 – €98.
Botanics Plant Powered Skincare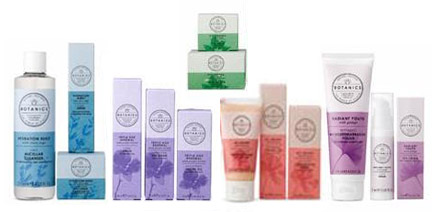 So this is a relaunch rather than a launch. You will find some brand spanking new packaging in Boots during your next visit in July! Developed in association with the Royal Botanic Gardens, each of the ranges is powered by a different hero plant. Whether you need to zap spots, smooth wrinkles, shrink pores or get a summer glow! The plants in question are Rosehip, Hibiscus, Clary Sage, Gingko and Purple Orchid.
Dr PawPaw Mini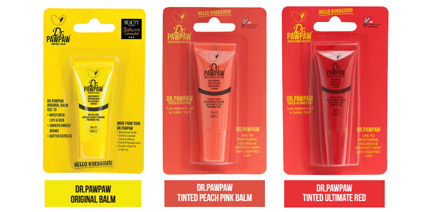 You'll have seen and heard me mention Dr PawPaw both on the blog here and also on my social media quite a few times over the years. It's such a great multifunctional product and handbag essential. You're probably wondering if this isn't a new product release then why am I talking about it, well, there is something new. The size. A mini size in the form of a 10ml tube and they are exclusive to Penneys Ireland as of July 20th. €3.95 and perfect for travelling too!
As you can see July was a busy month for all things new and in particular beauty, and this there was definitely so much more but I couldn't fit them all in! But don't worry, August will be here in no time and another post full of sparkly new things no doubt!
AJ x