I thought it was about time I created an updated version of this post! I got lots of questions about my makeup when I was in Vienna and I have switched up my go to  makeup products quite a bit over the last 6 months so here is my latest everyday makeup look. I keep my everyday makeup pretty affordable where I can without compromising the overall look so I hope you enjoy!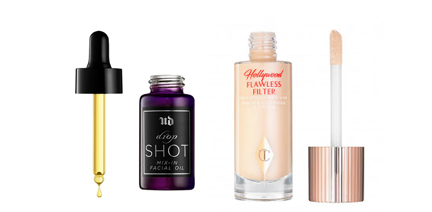 Base: I actually haven't used a primer in forever – not really since I started focussing on skin care so once I have my moisturiser and/serum applied I just use that as a base. So there isn't currently a makeup product in my everyday face makeup. I used to swear by Laura Mercier's foundation primer but unless I'm trying to achieve a particular look then I won't use one. For a bit of a glow underneath my foundation I'd pop on Charlotte Tilbury's Flawless Filter or Urban Decay's Drop Shot!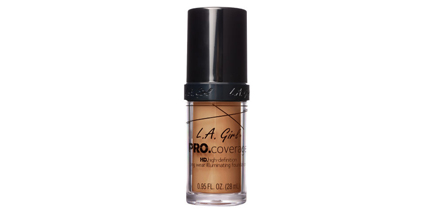 Foundation: The one I've been loving lately is the LA Girl Pro Coverage Foundation. I go between shades Fair and Warm Beige depending on whether I'm wearing tan and sometimes mix the two! I first tried this out September 2017 when on a cruise and it didn't blow me away because I found it a little too illuminating for me – I love a more matte everyday look! But I repurchased it to test again a few months ago and with the perfect powder on top I love it, super coverage and long lasting, whilst also being super affordable! There are so many foundations I could talk about that I love but I might leave that to a separate post. (YSL & Urban Decay being two of my fav foundation brands!)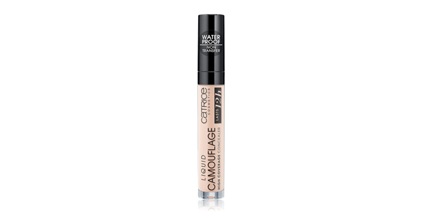 Concealer: This is another new addition to my everyday face – the Catrice Liquid Camouflage High Coverage Waterproof Concealer! I've spoken about this on my Instagram Stories and I love it just as much as my beloved Collection Concealer that I haven't put down in years! The Catrice one is also cheaper and easier to access than Collection but between the two I will keep them in stock at all times.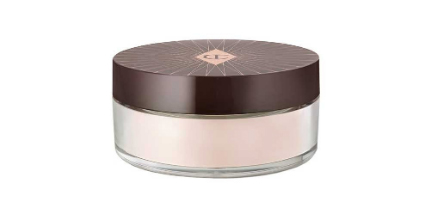 Powder: I had stopped using a setting powder daily and started using Setting Sprays but then I was sent the Charlotte Tilbury's Genius Magic Powder and I haven't put it down since! It's a loose powder that mattifies and gives a more flawless look – it's perfect with the above mentioned foundation! Again this will be of no surprise having spoken about it and recommended it on Instagram over the past while! A little goes a long way too!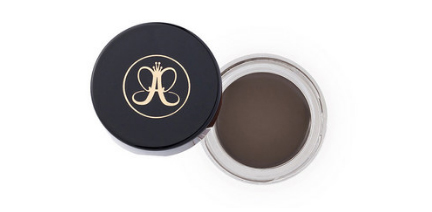 Brows: Becky from The Brow Artist (who just took home Silver at the Image Awards this month!) looks after my brows as you all definitely know by now! I find my makeup looks flawless after an appt with Becky compared to when I do them myself. When I am tasked to do them myself I go with Anastasia Beverly Hills Brow Pomade and then Benefit's Gimme Brow!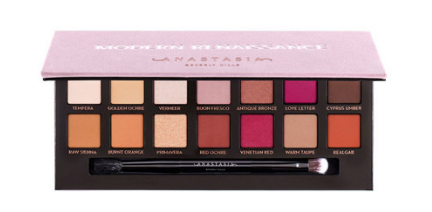 Eyeshadow: I just put a wash of any of my orange/brown toned shades that is within reaching distance. Generally it's the shade Realger from the Anastasia Beverly Hills Modern Renaissance palette – or the shade Henna in the Huda Beauty Rose Gold Remastered palette – or else single eyeshadows would be Riff from Urban Decay or MAC Uninterrupted!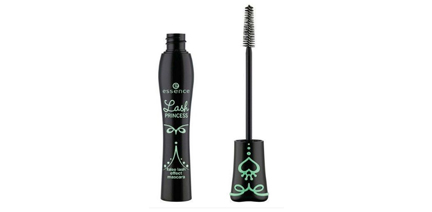 Mascara: The Essence Lash Princess False Lash Effect mascara is just fab! I reached for this randomly from my stash after my beloved Giorgio Armani Eyes to Kill Classico mascara ran out and I loved it – it isn't lasting as long as my Armani one but it is very cheap at around the €5 mark so you can't really complain. But it does give the false lash effect as per the name title!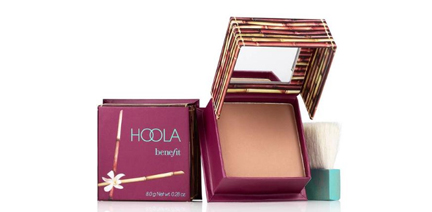 Contour: Benefit's Hoola Bronzer is my everyday makeup contour – you really can't go wrong with this cool toned powder, quick and easy to apply for an everyday look too! I only ever use cream contours in addition when I am going for a specific look. For everyday I just stick with powder!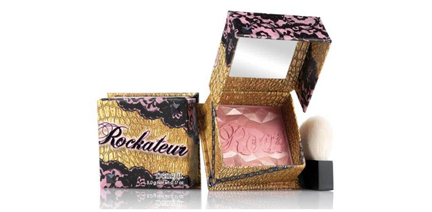 Blush: No surprise here but it's still Rockateur for my go to every day makeup look. As I write this I realise I really should start changing it up and try new bits because I really have been using it forever – so leave it with me! I generally buy Benefit's palette of blushes and bronzer that comes out every year which is why I've stuck with Hoola and Rockateur as my go to (they have a new one out this year called Cheekleader!) so I'll try not be tempted by this years one and start exploring other bits in my stash!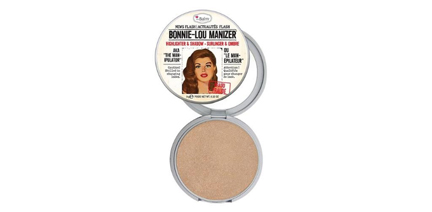 Highlight: The Balm has always been my go to for highlighter – either Mary-Lou Manizer or lately it's been Bonnie-Lou Manizer as it's a little warmer! I have heard a rumour from a follower that this brand is discontinuing so I'll start testing other bits as my go to everyday but for now it's this beauty!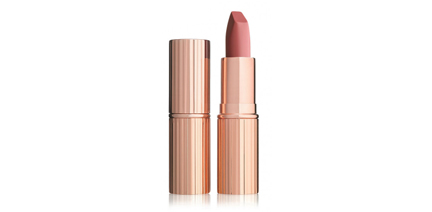 Lips: I don't think I've ever properly gotten through a lipstick, but I'm at the end of my Charlotte Tilbury's Matte Revolution in shade Pillow Talk because I've loved it so much and have worn it almost every day for the last few months (other than as part of one of my weekly challenges where I wore a different lipstick every day for a week!). I pair this either with the matching lip liner or if I want it a little darker I will slightly shade in my lips with Rimmel liner in shade Cappuccino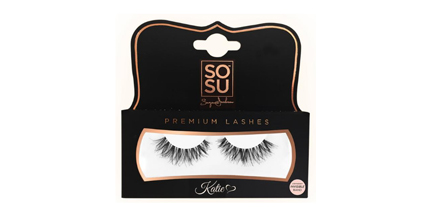 Lashes: In my everyday go to makeup look I don't wear lashes but in the pictures featured in this post I am wearing my fav go to lashes – SoSuBySJ in the Katie range. I used to wear them every day to be honest but it used to prolong my getting ready time in the mornings so I don't bother anymore, but when I've got more time and when I'm away or for a night out, I have to have them on!
So that's pretty much my go to look lately and only takes around 12-ish minutes (without lashes). It goes without saying that my makeup only feels complete when I feel good about my hair – anyone else feel this way? For me it's any time Romina Daniel salon get their hands on my hair, my favourite look is then complete!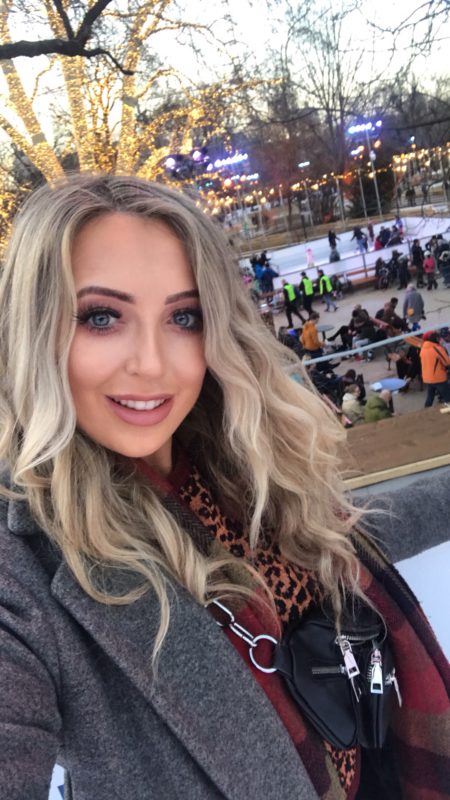 Any questions just shout!
AJ