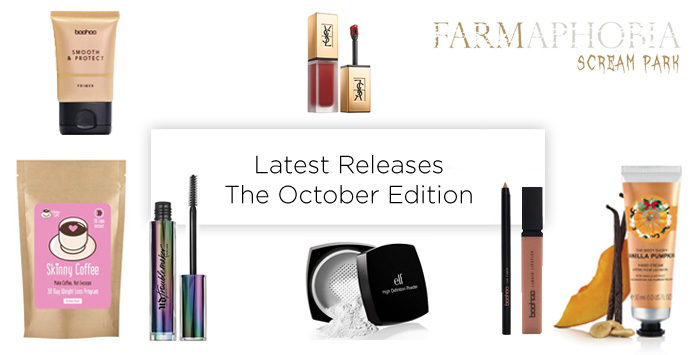 October, Halloween, my favourite time of year! And with that will no doubt lead to some spooky new releases! So here's whats up for this month, there are pumpkin smells and scary events. Enjoy!
Halloween Special Edition Vanilla Pumpkin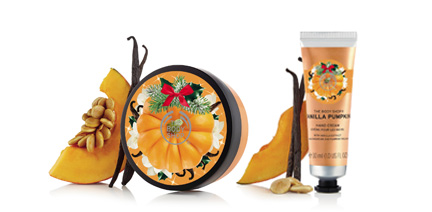 The Bodyshop can do no wrong in my eyes, other than their extensive product range and seasonal releases, they also do huge volume for charity every year with numerous initiatives and campaigns. In true Halloween style they have released a Vanilla Pumpkin range. If you've been following me for a while you know that vanilla rich scents are my absolute favourite and this doesn't disappoint. The packaging looks like a it has a Christmas wreath on it though but I guess that is to see it through to the festive season! It comes in their hand cream, body butter, shimmer mist and shower gel. They're Vegetarian (2 products being Vegan) and I'm already half way through a tube of the handcream!
Primark / Penneys Fright Club Halloween Beauty Boxes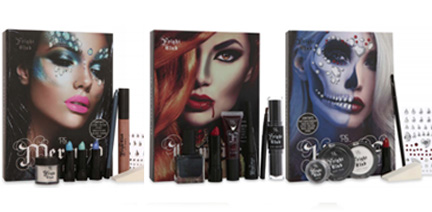 Keeping it Halloween – Primark have released 3 beauty boxes that will help you get costume ready! They have a Vampire, Mermaid and Kiss of Death kits – year after year these are some of the most popular Halloween looks you'll see on a night on the town and for €10 you really can't go wrong! On a side note, the lipsticks can definitely live on post October and into Autumn / Winter for sure, and probably some of the other bits too!
Urban Decay Troublemaker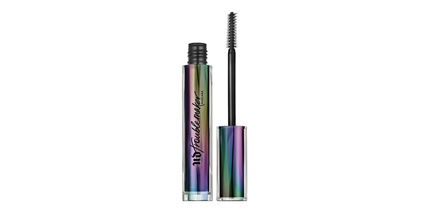 I was just thinking the other day and I came to the conclusion that Urban Decay is probably one of my all time favourite brands. They have a product(s) in almost every category that I would recommend, and that's not something I can personally say about every brand! Mascara is one category with this brand I have not really checked out much but being the pretty package obsessed person that I am I'm looking forward to this one. It claims to be super fat, super long, and sex proof! Well, that's a claim and a half, and it's a claim they've made after testing too. So it gives 13.7x the lash volume, and has two different types of black pigments to make it extra intense. Retailing for €23 and available now in Debenhams and their new Grafton Street store, it has a lot to live up to! #HereComesTrouble
E.L.F Cosmetics arrive in Ireland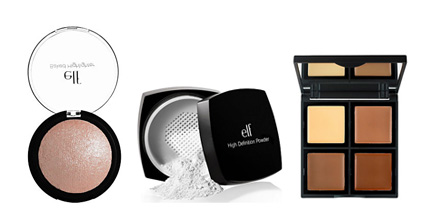 I have a number of items from this brand in my makeup drawer already but I had to buy these online from U.S sites to get my hands on them! But from this month they will be hitting over 300 stores nationwide. It's an affordable brand starting at €4.35 so if you spot it on the shelves do check them out. Personally my favourite product of theirs is the HD under eye setting powder, been using it years! On a side note, I noticed Superdrug have had E.L.F in stock the last few months but I know those stores aren't readily avail to everyone.
Farmaphobia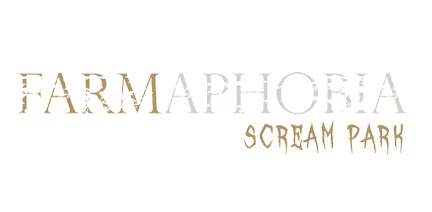 There are a couple of scare attractions that pop up every October, and one of my favs every year has been Farmaphobia! Yes I travel to Meath especially for it, even though there is a scare attraction in the RDS (which I might also check out this year) but I highly recommend Farmaphobia if it is anything like last year for sure! Comes in at approx €27-€32 depending on the time and date for access to all 5 haunts, and then €18 – €20 for just 3 haunts. This year the new haunt is House of Dolls, and then they have Dead & Breakfast, Vamporium, Field of Screams and Mutation Morgue. I noticed on their site they have 3 minute escape rooms for €3 too, I love escape rooms!!  Do check it out, you won;t be disappointed, however you will be scared!! Spooktacular is another one in Meath that is close by (Meath obvs has plenty of fields avail!) and then the RDS one is called The Nightmare Realm.
Boohoo cosmetics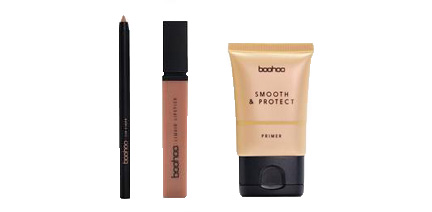 Yes you read that right, Boohoo have just launched their own cosmetics! They have a range of 20 products and are designed to suit both novices and professionals. Having had a quick look on their site I do like the look of their Matte Lip & Liner Kit and their smooth and protect primer. They range from just €5 – €24, so I will be interested in hearing reviews on the products!
The Skinny Caffe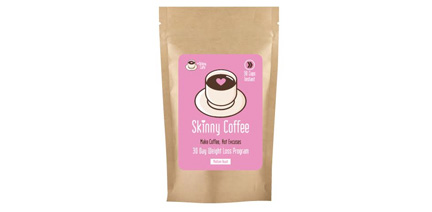 OK this is a controversial one, skinny teas were all the rage and then there was a lot of bad press around them which we won't get into. This brand The Skinny Caffe is natural, vegan, dairy and gluten free containing 9 calories and packed with lots of actives and superfoods like goji berry, acai, coconut milk, green tea, juniper berry, cinnamon and grape seed. Will this make me lose weight? Well, I am of the belief that anything in isolation will not make you lose weight, it has to be a number of things together, but of course, every little helps. And this does contain weight loss linked ingredients such as L carnitine, Raspberry ketones and Garcinia cambogia. It makes lots of claims such as increasing metabolism, decreasing food cravings, boosting energy, reducing bloating and increasing stamina. It comes in Tea, Coffee and Hot Chocolate, and they sent me one of their Coffee ranges! I'll swap out my morning coffee for it and see how I get on, having looked at the ingredients there is nothing in it I wouldn't consume so we'll see! They retail from €27
YSL Tatouage Couture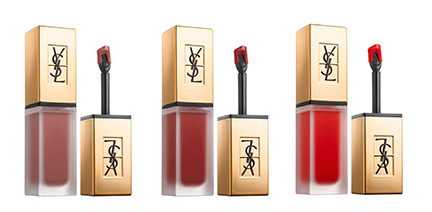 Matte and Liquid lipstick is always music to my ears! Tatouage couture (€35.50) promises a long lasting and an undetectable naked feel. 18 shades and with packaging to die for, as always with YSL! They are also launching Rouge pur couture set and matte lip coat (€28) which basically makes any lipstick matte and seals it for the day. Interesting if you have a fav lippie that you would prefer to be matte, I would be interested to see how this turns out on the lip because I have SO many lipsticks I want to be matte! Dessin des levres (€23) is a creamy precision lip liner which comes in 16 shades. I'm more of a pencil fan when it comes to liner because of the sharp point but this one has a special built in sharpener so that might change my mind! Rouge per couture the mats (€33) is a 6 shade leather matte lipstick, I literally want ALL of the shades. I'm not even going to repeat myself when it comes to mentioning YSL packaging because it is just always stunning.