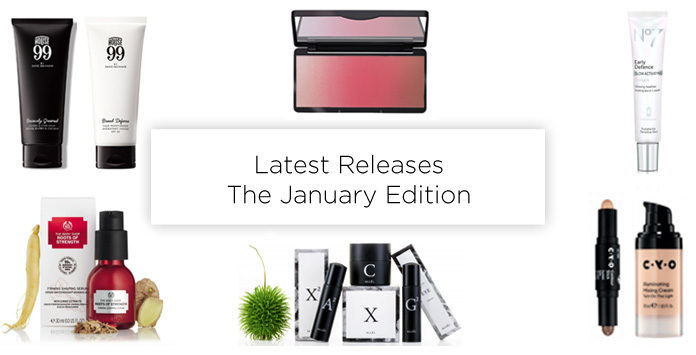 Happy 2018!! Continuing with my New Releases series I started last year to bring you an insight as to what is new to the market in the upcoming month! If I have the product on hand I will also give you a first impression mini review where possible. Writing these posts excite me because they are generally beauty heavy and I am obsessed with learning about and trying out new bits!
The Bodyshop Drops of Youth & Roots of Strength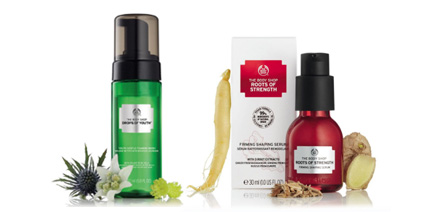 The Bodyshop is one of my favourite brands and they consistently release new and innovative products. In January they have two new skincare launches – the youth enhancing Drops of Youth with a Youth Bouncy Eye Mask (€30.50) & Youth Gentle Foaming Wash (€16.95) and their high performing Roots of Strength with Firming Shaping Essence Lotion (€28), Firming Shaping Cream (€50.50) & Firming Shaping Serum (€45). The Bodyshop products are always packed with natural ingredients and are 100% vegan. Roots of Strength range are powered by Ginger Ginseng and Ruscus Root to help restore your skin's strength.
Allel Skincare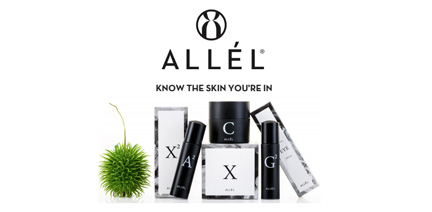 A new brand to Ireland all the way from Sweden, and exclusive to the Beacon Face and Dermatology Clinic in Sandyford! It's a DNA matched skincare and nutritional supplement subscription service. I mentioned this brand on my Snapchat in December as I was invited in to learn all about it and get my DNA tested, and to say I am excited to learn the results is an understatement. It fuses the science of the DNA lab with the expertise and
understanding of scientists, dermatologists and surgeons. I will do a more in depth blog post as soon as I know more! PS – look at the packaging! I love it.
No7 Early Defence Glow Activating Serum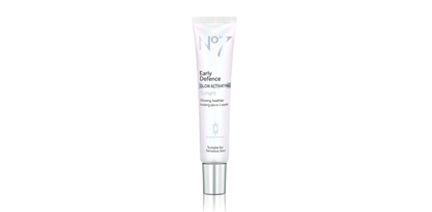 This new release from No7 claims to give you glowing and healthier looking skin in just 1 week for a grand total of €32. It's designed to counter the effects of air pollution on your skin and proven to deliver healthier looking skin. It boosts the skin's natural renewal process, helping clear and refine pores to leave skin looking more radiant, healthier and clearer. Pollution dampens your glow and causes your skin to become dull, lifeless and dry so basically this acts as a barrier to pollution in order to prevent that. Sounds good to me! Available now at Boots.ie
House 99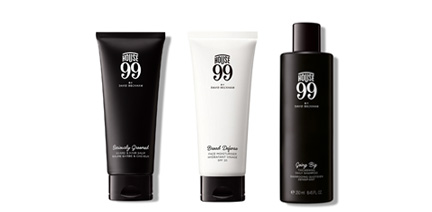 Here is one for the guy in your life! David Beckham has gone launched a global brand in partnership with L'Oreal. I'm surprised this wasn't released pre Christmas but I'm glad it was in partnership with a beauty brand to give it credibility in this space. It isn't in stores until March 1st so that gives us time to recoup the funds from the festive period because I can't imagine the products come cheap! The range includes Shampoo, Beard Scrub, Hair balm, Pomade and Moisturiser. The packaging is as I expected it to be, clean and simple! And if it's good enough for David Beckham..
CYO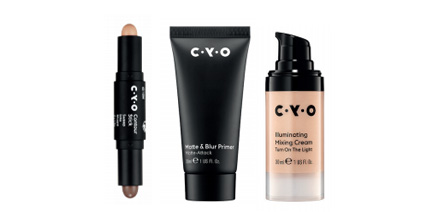 A new brand has landed at Boots this month in the form of CYO  – claiming to be a unique and versatile make-up brand that allows you to get creative! There are 200 products in the range and seem to be a a very affordable price all coming in at less than €10. The matte and blur primer is the most appealing to me so when I'm in Boots next I'll pick up some bits and try them and report back!
Catrice Blush Flush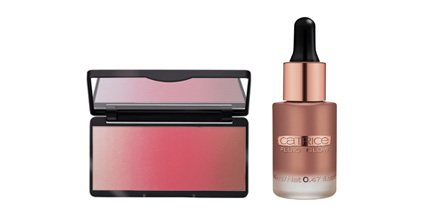 This limited edition collection is only available throughout January and February, and in true Catrice style they all have a very low price point. Whilst the release was inspired by the 'draping' trend I don't think I would be wearing it in this format. But in the 'normal' blush areas perhaps I will! The fluid glow (and the packaging) looks like it's the hero of the range for me and the ombre blush palette a close second!
No7 Face & Neck Multi Action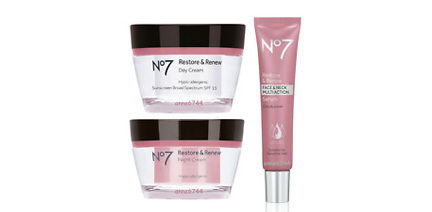 Following the successful launch of their serum, No7 have extended their range to a day, night and eye cream in order to enhance skincare regimes. This was developed to make your skin feel firmer, your wrinkles appear visibly reduced and to even out skin tone. I'm most intrigued about the what it does for your neck – firmer, visibly smoother and less crepey. The word crepey!! I actually don't look after my neck and I really should because it's an area that can really show the signs of aging. The day and night creams retail at €34.50 and the eye cream €23. Available now at Boots stores nationwide!
There you have it – a beauty packed post to kickstart 2018!