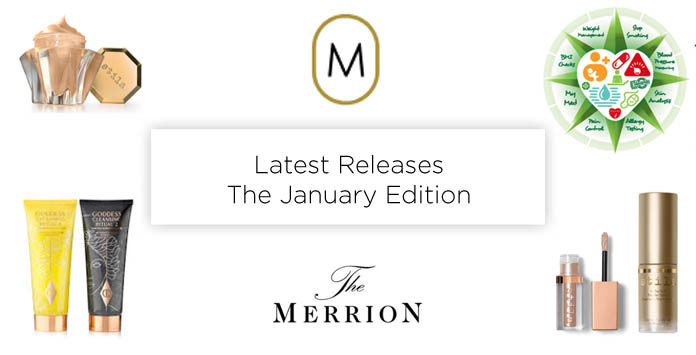 Happy 2019!! I know I know you've just had a few solid months of shopping and prepping for Christmas so the last thing you need (particularly in January) are more reasons to shop! So I'll keep it light, and I've added in some services and experiences rather than just products. It's a week into January so I hope everyone is feeling a little back to normal after the festivities! Enjoy x
Charlotte Tilbury Miracle Spa in a Jar Duo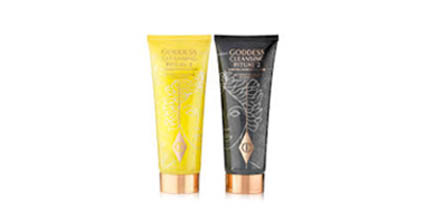 You can now double cleanse with the supernatural powers of a goddess for perfect spa cleansed skin at home thanks to Charlotte Tilbury (a real life goddess when it comes to beauty!) This duo is packed with some super ingredients and retails at just €40. The Citrus Oil Radiance Cleanse is coconut oil based and Vitamin C boosted – it melts makeup and surface impurities. The Purifying Charcoal Cleanse acts like a magnetic sponge to draw out deep pore impurities while restoring skin balance. 
Rejuvapen at The Marker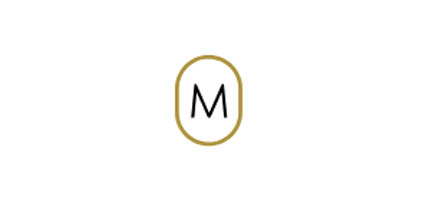 The Marker Hotel is introducing micro-needling this month to its spa. The Rejuvapen is a specialised pen that contains nine precisely spaced micro needles that create invisible perforations into the skin. This skin renewal technique stimulates the production of new collagen using the skin's natural ability to heal itself and treats skin issues such as acne, large pores, scars and lines! Treatments cost €265 for a 75 minute session, or €950 for a course of four. I practically live next door to The Marker so I will definitely consider checking out their spa this year!
Lloyds Pharmacy Change Your Health Direction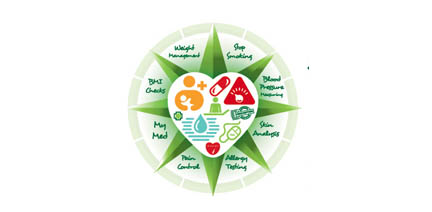 I talked about this on my Instagram Stories and also last year on the blog which you can read all about in detail here. It goes without saying that I think this 8 week programme is a super idea. You meet with trained coaches on a weekly basis about your health goals. They support you as you introduce healthier habits into your lifestyle – whatever those goals may be! Services include Weekly Weigh In, Weight Loss Diary, Blood Pressure Checks, Skin Analysis, Cholesterol Checks, and help to Quit Smoking! Oh, and it's free!
Vegan Menu by Holly White at The Merrion Hotel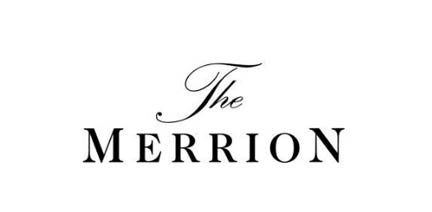 I've known Holly through the blogging industry for many years now and I'm only too delighted to see her one of her passions come to life. She's produced a Vegan menu in partnership with chef Ed Cooney using recipes from her book Vegan-ish. The 3 course set menu is available from the 17th of this month in The Garden Room from €39 per person. Holly's recipes always look delicious so I will definitely pop in to try it out over the coming weeks!
Stila Optimal Illusions – Cloud 10 Beauty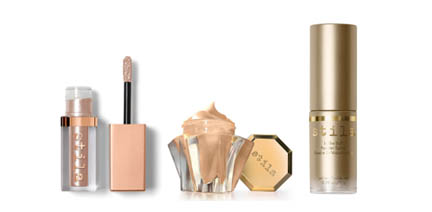 Holographic, colour changing, skin enhancing makeup products from the Stila Spring Collection have landed at Cloud 10 Beauty this month! The products from the range that stand out to me would be the Lingerie Souffle Skin Perfecting Colour – a lightweight translucent tinted veil to perfect your skin (€34.95) the In the Buff Powder Spray – microfine powder that blurs imperfections and sets makeup (€27.95) and then the Glitter and Glow Liquid Eyeshadows have some gorgeous new spring shades (€27.95). 
I hope you enjoyed the mix of new products and experiences this month, and I hope you have a fabulous 2019!
AJ x