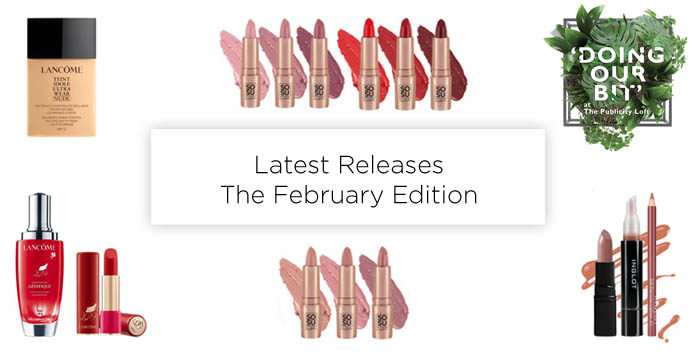 And just like that it's February! Like really, where has the time gone! January did seem like a forever month though, especially for those of us who were doing Dry January or Veganuary. The struggle has been real! But now that it's February I feel like the year is running away from me! There's no pleasing me. This month's post is quite beauty heavy compared to last month – but it might also give you some ideas for Valentine's Day to treat your other half, or yourself!
Lancôme Teint Idole Ultra Wear Nude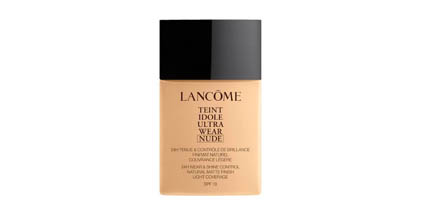 As an evolution to their iconic Teint Idole Ultra Wear – Lancôme have added a new foundation to their range that delivers the same benefits but in a lighter coverage. For those of us that want a 'no makeup look' but that's just as long lasting and comfortable to wear as the original. This new addition has a second skin finish with a light matte coverage and 24 hour lasting power – and did I mention it has a whopping 40 shades in the range! So whether you are feeling full coverage or light coverage, you can now get the Teint Idole Ultra Wear in both! I colour matched at their launch event and I'm shade 04 for those of similar skin tone to myself (with tan) and it's available from Feb 13th nationwide at €40! I'll give it a try this week for sure and report back!
SoSuBySJ So Kiss Me Lip Kits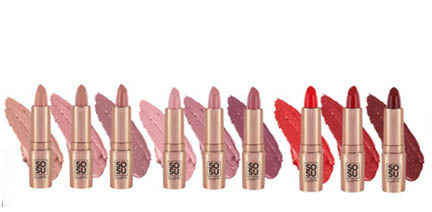 Before I get into this I just want to warn you – you're going to want them all! Suzanne Jackson has added a new collection to her ever growing range of products, in the form of lip kits! They come in 9 beautiful shades – 3 nudes; Bare It, I Like it and Birthday Suit, 3 pinks; Oh Boy, Can't Cope and My Ex Is Calling and 3 reds; Seduction, Te Amo and Wild Thing. They claim to be creamy with a satin finish, long lasting and rich in colour – I just can't wait to get my hands on them to give them a try. They are vegan friendly, cruelty free and retail at €12.95 – and each Lip Kit includes a Lipstick and a Lip Liner. They're available for pre order online now, and in stores nationwide from February 14th. The first few shades on my hit list are I Like It, Birthday Suit and Can't Cope – I'm such a lipstick fiend, so as soon as I get my hands on them I'll let you know my thoughts!
Lancôme Chinese New Year Limited Edition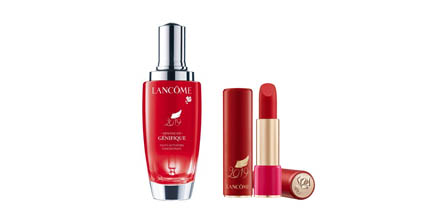 OK back to Lancôme again because the beautiful red bottle of Advanced Genefique and the red edition packaging of their L'Absolu Rouge Matte lipstick is staring right at me on my desk and I'm obsessed! In celebration of Chinese New Year Lancôme have released some limited edition best sellers – namely Advanced Genifique (€100) and the L'Absolu Rouge lipstick in shades #290 Rouge Vintage and #178 Poeme (€30). So while one will give you younger looking and glowing skin, the other will let your lips speak for themselves in these beautiful colours – what better way to celebrate the New Year!
Publicity Loft Goes Green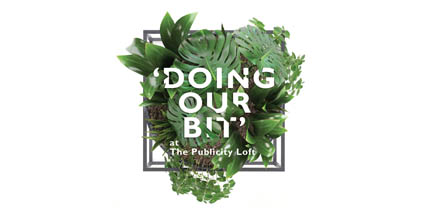 This is an unusual addition to my monthly new releases post but I thought it was a lovely new news story for the month of February so said I would include it! The Publicity Loft is a Dublin based beauty and lifestyle PR agency. Not only are they a fab team of people to work with, they are now kicking off a number of initiatives to ensure they are doing their best to minimise waste, reduce, recycle and use recycled materials where possible! Some of their initiatives include not using any unnecessary packaging in press drops and instead using recycled materials for packaging. They'll also send a recycling bag to those of us receiving press drops in order to recycle packages. They have a call in and collect service at their offices so we can collect press drops and are also putting together a monthly wish list so that we don't receive products to review that we genuinely don't have an interest in trying and testing! I think from a PR company this a huge and amazing leap in the right direction – and great to hear that they are ready and willing to do even more where they can! A big well done to the team from me!
Inglot Lip Kits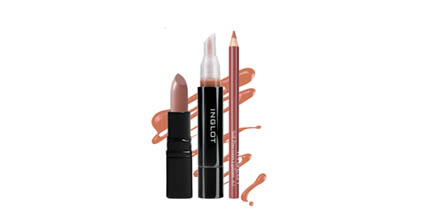 Inglot are releasing three limited edition lip kits this month in a Nude, Pink and Red shade. Each kit has a Lipstick, a Lip Liner and a moisturising glossy Lip Oil. If nude is your go to choice they've got the In The Nude Lip Kit which includes their Soft Precision Lipliner 63, Creamy Lipstick 220 and High Gloss Lip Oil in 03. If you love pink lips then their Kiss Kiss Lip Kit will be for you which includes their Soft Precision Lipliner 74, their ultra long lasting Lipstick 225 and cherry scented Lip Oil in 02. If you're all about a red lip then Born Leader will be your favourite, which includes Soft Precision Lipliner 58, Lipstick 126 and High Gloss Lip Oil in 01 to release your inner diva. These Lip Kits retail at €38 and you're saving around €7 by purchasing them as a Lip Kit instead of separately!
Spring Sensations at The Spa at Druids Glen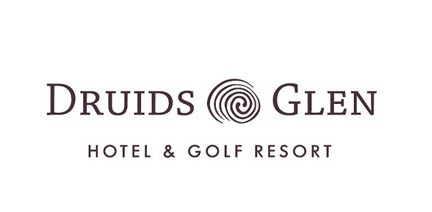 For the month of February and through to mid April, Druids Glen have some special offers on should you feel like treating yourself or your other half! The Face and Body Stone Sensation is on offer down to €105 – it's a 65 minute treatment that includes a hot stone massage combined with a prescribed Elemis skin brightener facial. The Eastern Head Massage is also on offer down to €70 – it's a 40 minute treatment influenced by the principles of Ayurevda, perfect to release tension stored deep within the shoulder, neck and head muscles, whilst also stimulating the scalp! As a Spa guest you can also enjoy a dip in the swimming pool and some time out in the jacuzzi, sauna, plunge pool and steam room. I've never been but I've heard it's fab – and only 40 mins from Dublin city centre!
So that's it for February – I've included all my favourite upcoming releases for this month, some I have my hands on already so will report back, the rest I'll suss out as soon as I can! Any questions on anything I've included, as always please drop me an email or message me on Instagram!
Have a great February
AJ x