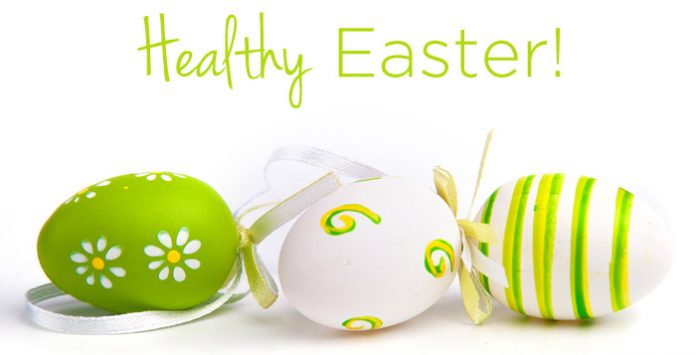 Don't let Easter throw you off track on your healthy eating journey when there are heaps of alternatives! Here are some healthy easter ideas to get you through the day of over indulging If you don't want to engorge in those delish Cadbury's Easter Eggs! Even though they are painfully cheap and available absolutely everywhere!
Dark Chocolate Easter Eggs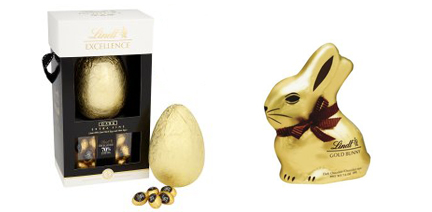 You're more than likely already a Dark Choc lover if you eat clean – chocolate can be hard to give up so I opt for Dark 85%+! But given it's Easter…Lindt are especially good at Dark Choc treats! There's this Lindt Excellence 70% Dark Chocolate Egg and also the Lindt Bunnies. Don't forget the bunnies!! The one with the dark brown collar is the one you're after! Debenhams have some of these too and a Dark Choc Guinness one! Green & Blacks always come up good this time of year too
Dairy Free, Gluten Free & Egg Free Easter Eggs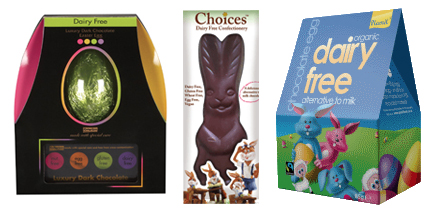 Surprisingly there's actually quite a few of these available but they're 7quite small and come with a price tag! I have never had one of these eggs and to be honest I'm not sure I would opt for this over Dark Chocolate – but if someone is strict on their Dairy intake, or have an intolerance then these are perfect! Kinnertons have a decent size one, & Holland and Barrett have loads!
Chocolate Covered Fruit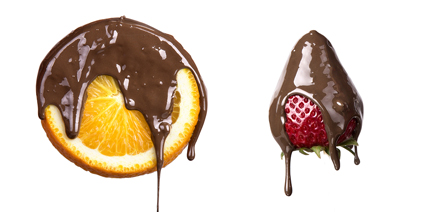 Easter is about any kind of chocolate'y goodness really! So if you want to feel less guilty about indulging you can mix up a healthy chocolate sauce & dip fruit in it! Strawberries are my fav! To make a clean choc dip mix some melted coconut oil with cacao powder and agave/maple syrup and you're flying! Or…just melt some dark chocolate over the stove!
Homemade Healthy Treats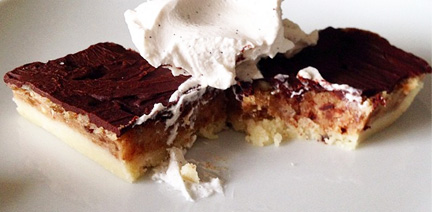 There are TONS of clean desserts you can make, just use Easter as an excuse to treat yourself and over indulge – it's not near as bad as filling yourself with Cadbury's deliciousness! The key ingredients that generally make up healthy treats are Coconut Oil & Flour, Cacao Powder, Cashew Nuts, Mint/Vanilla Essence, Dates, Agave, Avocado & Nut Milk!
Stock up on all things Clean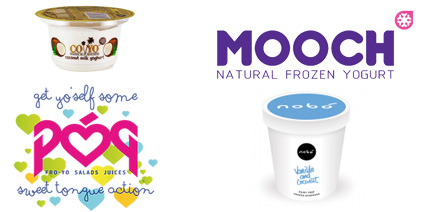 If you're not the best at making homemade treats or just not bothered, but still don't want to take a hit by engorging in Easter Eggs. Then use it as an excuse to engorge on all the clean things! Such as Nobo Icecream, Coyo Yogurt, or pop into Póg for some frozen yogurt or Mooch for some homemade clean treats by model Rozanna Purcell!
Yankee Candle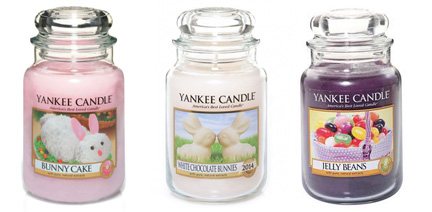 And if you're absolutely set on no treats at all I would use this as a perfect excuse to indulge in an amazing smelling Yankee Candle! I have the White Chocolate Easter Bunnies and LOVE it, I think I'll get Bunny Cake this year but Jelly Beans is one of the new Easter Scents this year! Gonna light my white chocolate bunnies now actually it's too good!
Forget Easter!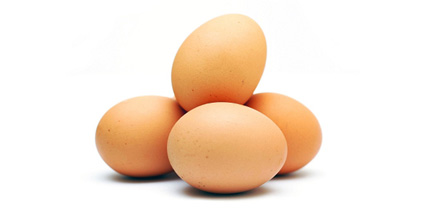 Celebrate with family & friends, and if you've got the strength to steer clear of any of the above, I admire your commitment in advance! Just have poached eggs and be done with it! Whatever you do, have a great one! Me, i'll have poached eggs for breakfast, and probably Dark Choc eggs for lunch and dinner! Now, I'm off to the nearest Yankee Candle store!