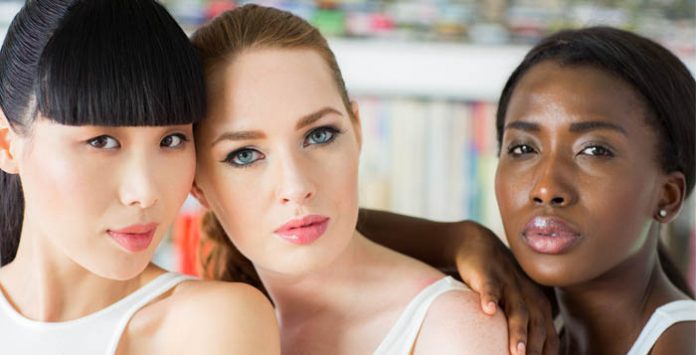 You all know by now how passionate I am about clean eating and a healthy lifestyle, but something I don't shout about too often is the importance of taking care of your skin! Drinking plenty of water will only get you so far because our lovely Irish Weather isn't very forgiving on our skin so we need to take extra care!
This Bank Holiday weekend you will find skincare experts in LloydsPharmacy all around Ireland offering special skin checks ahead of Summer because it's important to know what will work for you. The brands they have chosen to include in their Get Summer Healthy campaign are really no stranger to any of us, from Clarins to Trilogy, Dermalogica to Eucerin we've all probably tried at least one of these brands! They cover both cosmetic and nutritional elements to see you through the summer months, and it really is great to see the promotion of healthy skin.
They have also launched their new SKINeffect product range which ensures hydration and nourishment of the skin, and includes Hydramatrix which I'm told is an innovative little ingredient altogether! It soothes the skin and stimulates cellular regeneration, reduces the oxidative stress from UV rays and renovates the hydration level of the skin day after day – so basically it's all good stuff!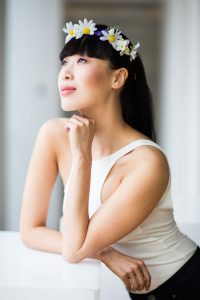 Below is some information on each of the brands included in their Get Summer Healthy campaign, I've been lucky enough to be sent these products to try out AND LloydsPharmacy have kindly given me some of these goodies to give to 1 lucky follower! So head over to my Instagram to be in with a chance to WIN!
I'm looking forward to having very healthy skin this summer for sure thanks to LloydsPharmacy, do try pop into your local store to learn a bit more about your skin and what it needs! If not this weekend then anytime really because their staff are trained to the highest standards to give the best advice possible in order to help you choose the products that will most benefit you. And we'll all be rocking great skin this Summer! Let me know if you've popped in to had a Skin Check!
Brand Information
Avene
Eau Thermale Avène is a dermo-cosmetic brand based on the unique properties of the Avène Thermal Spring Water, clinically proven to be soothing, anti-irritating and low in minerals.  Avène products are developed for all skin types including eczema-prone skin and post‑treatment skin. The products aan be used alongside medical treatments and are clinically proven in efficacy, tolerance and hypoallergenicity.
Caudaile
Caudalie is a beautiful, glamorous French skincare brand, that's combines the latest scientific ingredients with the ancient secrets from our vineyards. Created by Mathilde and Bertrand Thomas in 1995. The couple discovered the amazing antioxidant powers of grape-vine Polyphenols during the harvest on their family of Chateau Smith Haut Lafitte. Mathilde Thomas has dedicated her life to discovering and harnessing the most potent ingredients from nature into very glamourous skincare products that are not only effective, but also natural and luxurious.
Today Caudalie has grown into a truly global company with a presence in over 30 countries. Caudalie's technology and innovation have made them one of the world's top skincare brands, whilst uniquely remaining a 100% independent family owned business. Caudalie has also become a cult favourite amongst celebrities, make-up artists, beauty editors and they have many several esteemed beauty industry awards throughout the world.
Clarins
Clarins was born in 1954 of the passion of one man, Jacques Courtin-Clarins. From the start, he was attracted to beauty, but with a difference: he  was looking for beauty that is not just skin deep. His medical studies confirmed that for women, beauty problems can be just as important as health  problems. Realising that he had a contribution to make, Jacques Courtin-Clarins decided to move from the medical sector to that of beauty care. This commitment has not wavered over the last 50 years.
Dermalogica
The Moment Your Skin Changed. Forever. When Dermalogica meets skin, skin health is redefined. Dermalogica is the number one choice of skincare professionals and consumers worldwide. Why? Because for over 25 years, we've been dedicated to delivering skin health results through education, innovation, and professional recommendation, not through sparkly packaging, promises of miracle cures, or overblown hype.
Eucerin
For more than 100 years EUCERIN has been pioneering dermatological skin science and innovation. Today EUCERIN is recognised as one of the leading and most trustworthy dermo-cosmetic brands, recommended daily all over the world by dermatologists and pharmacists. Many products that are available from pharmacies today, such as ointments, creams, or special lotions for sensitive skin, can trace their roots back to a single basic formulation: EUCERIN. The ointment base produced using the emulsifying agent Eucerit enabled active ingredients in ointment form to be applied directly to the skin.
Neostrata
NeoStrata is a fantastic skincare range which hails from the United States and which has been developed by leading dermatologists, is stocked in pharmacies nationwide in a bid to help combat the everyday harsh conditions that our skin has to endure. NeoStrata cosmetics are medically driven and clinically trialled with astounding results and with this in mind the range has been developed to deal with skin conditions, daily maintenance as well as being treatment specific. NeoStrata products improve the visible signs of aging or sun-damaged skin and treat various dermatological conditions including acne, dry skin hyperkeratosis and hyperpigmentation. Your skin is the largest organ on your body and its crucial job is to keep your body protected from infection and germs. It is important to familiarize yourself with your skin type and recognize when change happens.
NeoStrata products are categorised by the various concentration of AHA and PHA ingredients that it contains and in order to assist the consumer choose the product that is best suited to their skin and lifestyle. NeoStrata has developed six different skincare lines which include, Resurface, Restore, Refine, Skin Active, Targeted and Enlighten with their sole mission to give consumers greater confidence in themselves through healthy, beautiful skin from proven superior skincare treatments that work.
Nuex
Nuxe was created in 1991 by Aliza Jabes, a brand of ultra-feminine natural cosmetology. In just over 20 years Nuxe has become a major international brand available in 60 countries and number 1 in anti-age care in Pharmacies in the French market. Nuxe most iconic product, Huile Prodigieuse was the 1st product created by Aliza. This product is a multi-functional product for hair, face & body that contains natural plant oils (Borage, Hypericum, Sweet Almond, Camellia, Hazelnut and Macadamia) and Vitamin E . Nuxe have sold over 20 million units of Huile Prodigiuse since its creation in 1991.
Revive Active
Revive Active products are awards winning Irish made Health Food Supplements  which have revolutionised the Health Supplement industry worldwide. Revive Active's success is due to formulating the most comprehensive Health Supplement products combining the highest quality ingredients in the precise amounts to give the greatest benefits to our customers.  Revive Active's involvement with Lloyds Pharmacy and their business clinic has yielded tremendous mutual success in Reviving the nation.
SKINeffect
SKINeffect, the new range of skincare products from LloydsPharmacy has launched. The SKINeffect range hydrates and nourishes the skin so that it remains hydrated throughout the day. SKINeffet has been specially formulated with the innovative new ingredient HydraMatrix ®, which is exclusive to the SKINeffect range. HydraMatrix ® hydrates the skin fighting moisture loss; nourishes the skin so asto maintain hydration in time; soothes the skin; stimulates cellular regeneration; stimulates the immune protection mechanism; reduces the oxidative stress of UV rays and renovates the natural hydration level of the skin day after day. All products in the SKINeffect range work to delay the ageing processes.
Trilogy
Simple. Pure. Vital. These three little words are our heart, our foundation, and the core of everything we do.
Powerfully Natural skincare that always has been and always will be everything your skin needs. Nothing it doesn't.
Udos
Udo's Choice®, the brand synonymous with health supplements throughout the world, was founded by Dr. Udo Erasmus over 25 years ago. Dr. Udo developed Udo's Oil, an Organic Omega 3, 6 and 9 seed oil that delivers all the 'good' fats we need in the ideal ratio of 2:1:1 to optimise health, beauty and fitness while enjoying the omega benefits. The range also includes a number of other products including; hi-potency age specific microbiotic blends for all the family; Beyond Greens, a synergistic blend of nature's finest green foods; as well as Digestive Enzymes, formulated maintain digestive health; and many more.