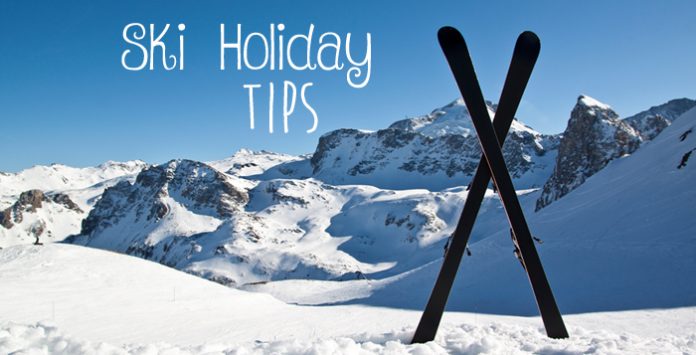 I like to be super organised when it comes to flying off on holiday – I always like to be prepared and can't stand any unexpected surprises! When booking a Ski Holiday though I found very little online that could help me, and relied on word of mouth from family and friends. So I've put a post together on my first ski holiday tips, additional costs to consider and what to expect!
I'll split it up into as many categories as I can to make for easy reading! Any questions do let me know in the comments below!
Booking
Topflight and Crystal Ski are the 2 main ski holiday providers used in Ireland. Here are some things to consider when deciding where to book though!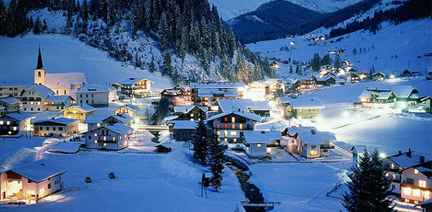 Speak to a Travel Agent! Tell them your ski experience and what you're looking for from the holiday and they will help you out. I don't think a ski holiday is something you should book on a whim online.
You may not even want to just ski! There's other activities such as Skidooing, Dog Sledging, Helicopter Rides, or just chilling in a Spa! Some of the amazing and beautiful resorts might offer skiing only and that just may not be your thing! So choose wisely!
Pick a resort with slopes that suit your ski ability. No point in booking a resort just because it looks pretty if it's full of Black Slopes for pro skiiers when you're only a Beginner!
Find a Hotel that suits your holiday needs. If skiing is your priority you'll want to be near the ski lifts! If Apres Ski is more like what you have in mind then book a hotel in the village! I would prioritise the ski lifts though because you do not want to be lugging your skis and boots too far and have a bus journey to take too! My hotel was located in the centre of the Village and right next to the ski lifts too so I had the best of both worlds!
Check the weather! Make sure your destination will have actual snow over the time you are going to be there!
Additional Costs to Consider
So once you've decided on your Hotel and Destination, and whether you want to go Half Board, Full Board or no board at all, there are other costs you might need to consider! Please note the costs could be over double what I quote it just depends on the resort you go to!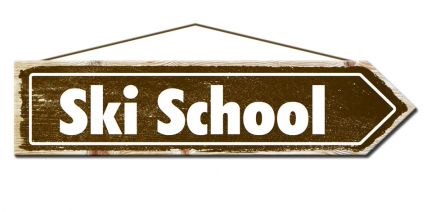 Insurance – You need to have Winter Sports cover if you intend on skiing otherwise you might end up with a not so pretty bill to fork out for! Ouch.
Ski Lift Pass – you cannot use the lifts and therefore cannot get up the mountain to go skiing if you don't have a ski lift pass! The costs of these can vary depending on your destination but they're around the €100-200+ mark!
Ski Hire – unless you already have all the equipment then you're going to need to hire Ski Boots, Ski Poles and Skis in order to actually do the skiing thing! Helmets are becoming mandatory too due to Michael Schumacher's accident – my helmet rental cost €27. The rest was approx. €100. Again all this can double in price depending on the resort you go to so check this all out before booking!
Ski School – you're not going to know how to ski without going to school first and this costs too! Approx. €100
Ski Cage / Locker – unless you want to carry your Ski equipment to the top of the mountain every morning and down again you will want to rent one of these up the mountain! There's no issue with carrying them back to your hotel of course but I found them way too heavy and such a trek to carry around so I left them up the mountain. They cost around €15
Ski Gear / Clothing which I'll talk about next but you should budget up to €500 depending on what brands you end up buying!
You should be able to book your Ski School, Ski Pass and Ski Equipment through the travel agent at a discounted price when you buy it all inclusive. The helmet and ski cage I could only rent when I got there though!
Clothing
You will need the following items in order to hit the slopes in comfort!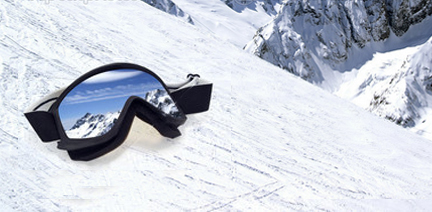 Ski Jacket & Ski Trousers / Salopettes – good quality ones that will withstand the elements and not let the snow get in when you inevitably fall. Loads. Jackets / Trousers can cost anything from €50 to €900 EACH. So shop wisely! Snow + Rock in Dundrum supply ski gear but you might find a gem in TK Maxx! ALDI generally have ski gear offers around Winter too. Skiing might not be your thing though so maybe ask a friend can you borrow theirs before you invest!
Thermals / Base layers – I brought 4 sets of thermals and 2 sets Merino Wool Base layers expecting to wear 2 sets a day together. But it was so warm on the slopes that I only needed 1 layer of thermals on underneath my Ski Gear and even then I was SO warm. This obviously depends on your destination and the temperature there though! Thermals / Marino Base layers can cost around €50 for a set.
Snow Boots – you will need boots to walk around in the snow! Unfortunately your everyday shoes will not withstand trekking around a snowy village or for when you're up the mountain heading to the ski cage to get your equipment!
Ski Goggles – these are SO good for that strong sunny glare up the mountains protecting your eyes from the UV rays, and also to protect you from the wind and cold when you're speeding around the slopes!
Ski Gloves – other than to keep you warm and from getting frostbite, but they also protect you from what I like to call snow burn. OUCH. When you fall on the snow/ice, the first thing you do is put your hands out to try stop yourself and this hurts a lot when you don't have any gloves on!
Balaclava – these pretty much cover your entire face except your eyes and keep your nose and lips lovely and warm. I never needed to wear mine because it was way too warm but you might need it depending on your destination
Ski Socks – yes there are special socks you need to wear! I think they have some kind of silk in them but they're warm and comfortable and cost approx €5 a pair. Ski Boots are uncomfortable to get the socks right!
Sports Bra – don't bother with normal bras throw on one of these instead, you want to be comfortable on the slopes and seeing as you're being quite active it's better to wear a bra that will keep you in check and not bouncing around and need constant fixing!
Warm / Waterproof Jacket – the last thing you want to do is live in your ski jacket because you'll be in it every day on the slopes, so bring a jacket to wear in the evening or if you're hitting the shops! Bring something that's warm because it's cold in the evenings and there won't be any sun to keep you warm! The body of my jacket had Down in it so it was really cosy!!
Hats – for everyday use you will want to be keeping your head and ears warm so bring some stylish pieces to wear out and about. If it will be really cold where you're headed you can wear a hat underneath your helmet – but make sure it doesn't have a bobble on it or your helmet won't fit!
Beauty Essentials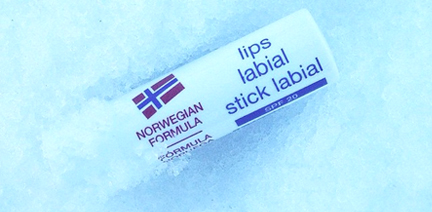 Foundation with SPF – this is important because the snow reflects the UV rays and they're quite intense at that height too. I wore Rimmel's 25 Hour foundation which I mentioned in my Favourite Products of 2014 post and it was so great at lasting too even though I was taking helmets and goggles on and off all day! Any foundation with an SPF of around 15-20 will do the job of protecting you though!
Lip Balm with SPF – again same reason as above in relation to the SPF, your lips are probably the most exposed if you're only wearing goggles and no balaclava. I wore Neutrogena Norwegien formula!
Tangle Teezer – alot of helmet and hat hair will occur!
My skin was amazing in the mountain air so I didn't apply anything extra skincare wise but I would suggest you bring your normal everyday Irish winter stuff with you and apply as necessary! Your skin might get dehydrated from the exposure to the sun so prep for this – mine was fine though!
For your hair I would again bring your usual stuff! Nothing special required. Your hair will be under wraps when you're up on the slopes near the sun so there should be little exposure.
General Tips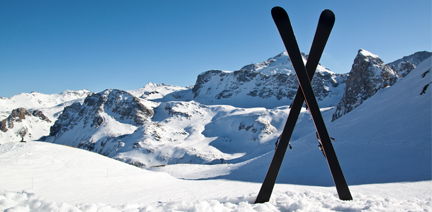 Fitness!! It was SO hard carrying around those skis and ski poles everywhere. They are SO heavy and the boots aren't particularly comfortable so walking is a chore in itself. Try increase your fitness level a bit before this holiday otherwise it's a nightmare!
Try book ski school for the afternoon if you can. Mine was 9am every morning at the top of the mountain and I'm a fan of lie ins so this wasn't fun! Ski school was 5 days a week, twice a day.
Food and Drinks on top of the slopes will be more expensive than in your resort / village so be aware of this!
Apres Ski is from around 5pm, this is where everyone heads to the pub for their well deserved beer after a day on the slopes! The ski lifts shut at around this time too so it's not like you can keep skiing after this time anyways!
Let your bank know you're travelling abroad so they don't stop your card from working – this applies to ALL holidays and trips abroad though but an important one!
If you have any further questions which I haven't covered feel free to comment below or drop me an email! I visited Arinsal in Andorra so if you have any queries about that resort do feel free to ask!