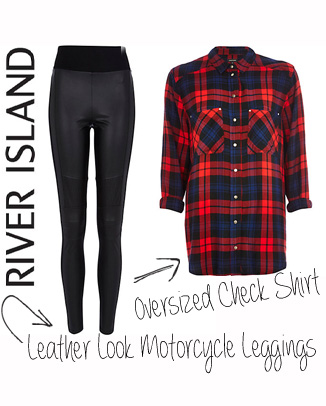 River Island is definitely one of my favourite places to shop. I just cannot walk by without a quick look! And I most certainly couldn't leave without picking these up! Both the River Island Oversized Check Shirt and the Leather Look Motorcycle Leggings are only €37. The shirt is ridiculously comfy and great quality, and the leggings are high waisted with a quilted panel which I love! Great wardrobe staples too so they're a worthy investment!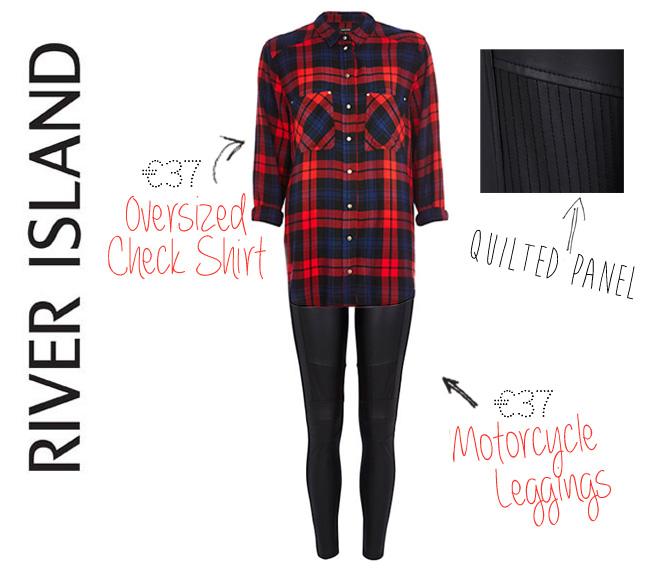 I wore them together with a plain white River Island Tee, my Alex and Ani bracelets, and my Mi Moneda pendants! Nude eye, defined brow with light contouring to go with this casual look x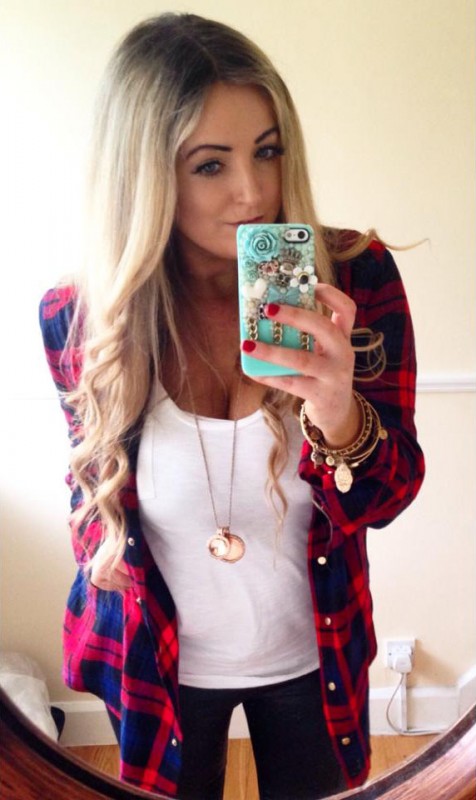 I'm pretty sure you can still get this plain white t-shirt in store but there are plenty of white print t-shirts that would work well with this too!
What do you think of the River Island Oversized Check Shirt? Have you embraced the trend? If you've any recommendations of good quality oversized shirts do let me know!
Happy Shopping! x