The smell, the taste, I love all things Coconut. Of course it's not just for smelling, it has health and beauty benefits too! Coconut Oil alone can be used for absolutely everything – hair mask, makeup remover, teeth whitening etc, and the flour and milk are great substitutes and ingredients for cooking and baking. Coconut Oil is fast becoming hugely popular, I used to only be able to find it in health shops but now it's in pretty much all supermarkets retailing from as little as €2 all the way to €20!
Tip: You need to be getting Organic Virgin Coconut Oil which is more expensive than just the 'pure' coconut oil to get the full benefits!
Anyways, back to the reason for this post – I've put together a few of my favourite Coconut food and beauty related products that you'll always find in my bedroom, cupboard or fridge! If a beauty product is available in a Coconut version that's the one I'll have picked up – ever so slight obsession! I think it's because it reminds me of holidays and summer..
So here's what I'm going (coco) nuts for at the moment..those that you can't eat certainly smell good enough to eat:
Yankee Candle Black Coconut: €24.99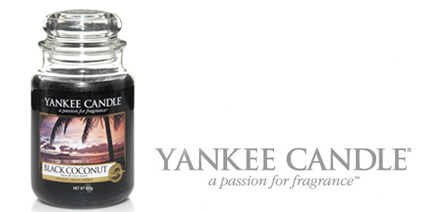 Anyone that knows me knows how obsessed I am with Yankee Candles! There's always a selection on offer at Homestore & More and this one is actually half price at the moment! My favs are Coconut and Vanilla scents! Coconut Bay is definitely a close second – they both remind me of holidays n the sun!
Body Shop Coconut Shimmer Body Butter & Body Mist: €18.95 & €11.95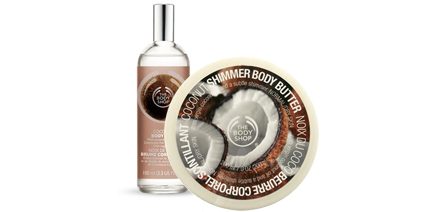 Loving Body and Fragrance Mists in general lately and have been wearing a range of Victoria's Secret during the day when out and about in the sun, but in the evening when I'm staying indoors I love to spray this after a bath/shower, and the body butter is so soft and luxurious! They're also winter favourites of mine!
Vita Coco Coconut Water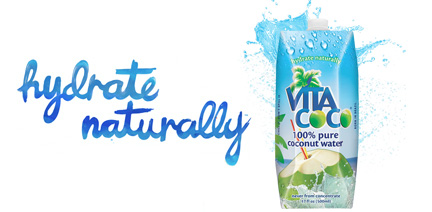 100% pure Coconut Water by Vita Coco. It comes in 330ml, 500ml and 1 litre but I'd drink it by the gallon! Especially when I'm hungover. So hydrating and refreshing! You can get it with added flavours such as Pineapple, Orange & Tropical Fruit too, but you can't go wrong with an ice cold glass of pure coconut water!
Treacle Moon My Coconut Island Bath & Shower Gel: €3.65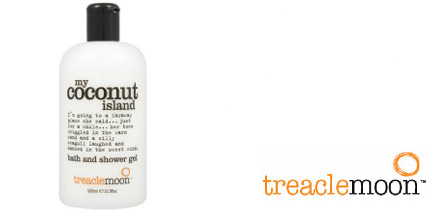 The entire Treacle Moon range smells amazing and I like how they're uniquely named – That Vanilla Moment, The Raspberry Kiss, Lovely Mint Story, Those Lemonade Days etc, & each flavour has a Shower Gel, Body Scrub, Body Butter & Handwash! I generally buy them in Supermarkets such as Tesco.
Rachel's Organic Greek Style Coconut Yogurt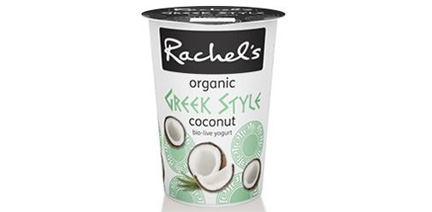 Organic yogurt with fruit has been eaten alot as part of my healthy lifestyle – having this coconut yogurt doesn't feel like a relatively healthy treat at all because it's way too good! Lately I've been having it with Fresh Strawberries & Peaches while they're in season! I wish it was Greek Yogurt and not Greek Style!
Coconut Oil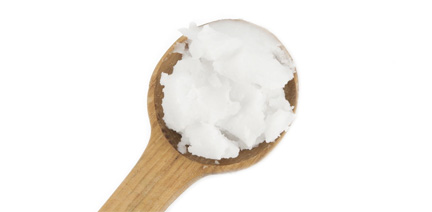 There's so many brands depending on your budget! Ones I've used are Biona & Cocowel! There are endless uses for Coconut Oil – Hair, Skin, Teeth, Consumption, Home Remedies, Health, Baking..have a google, you'll be pleasantly surprised! As mentioned above price varies from €2 to €20 and this does reflect the quality of the product, so purchase wisely depending on what you're using it for! Don't be putting no €2 crap on your skin! Organic Virgin rather than 'Pure' x
Have you any favourite Coconut products to recommend or am I alone in this obsession?