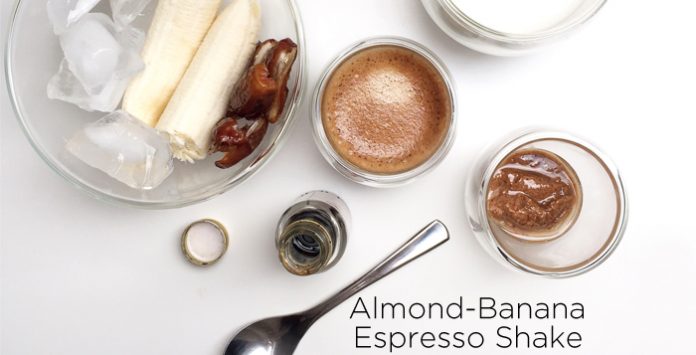 I fancied something a little different this morning! Mondays can be hard enough to get through let alone without coffee!! As you know I generally have a Green Smoothie every morning but checked out my cupboard and fridge for something sweet with a caffeine kick to satisfy my cravings, but also something clean and healthy! And that's where this Almond Banana Espresso Shake came from!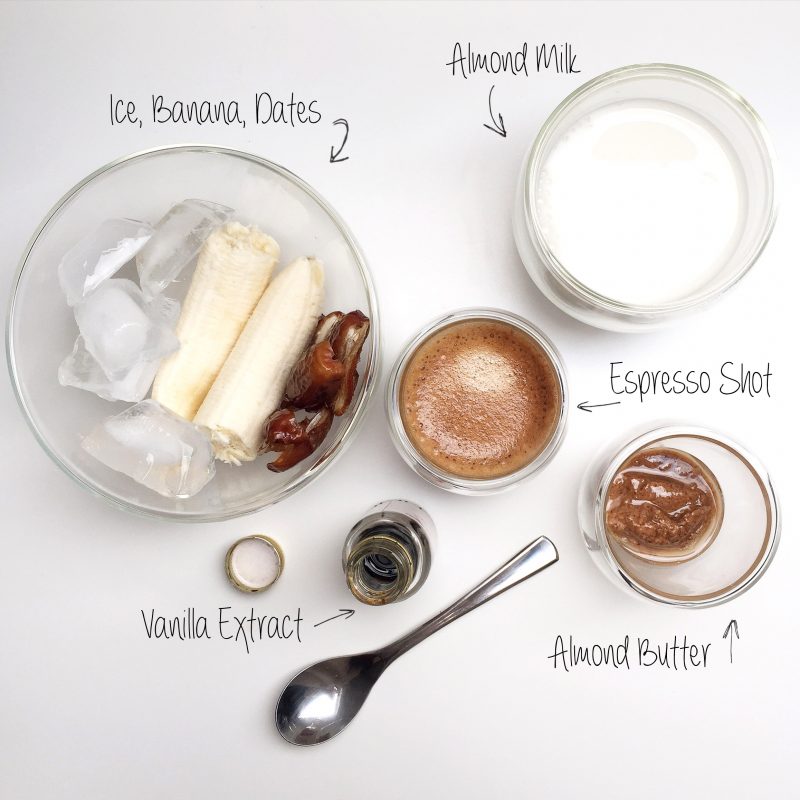 Ingredients:
Handful of Ice
1 Shot of Espresso
3 Dates
1 Banana
1 large tsp of Almond Butter
1 Cup of Almond Milk
Dash of Vanilla Extract
Method:
Blitz it all in your Nutribullet or Blender and serve over Ice! It's that easy!
Substitutions:
Any Nut Milk will do – or Dairy if that's your preference!
Peanut or Cashew Butter could work instead of Almond Butter
I used the Dates and Banana as a sweetener but you could use Agave / Honey or Maple Syrup
Of course using substitutions will alter the taste and the cleanliness of this but do what I did and mess around with the ingredients you have available and see what works for you!
Enjoy!