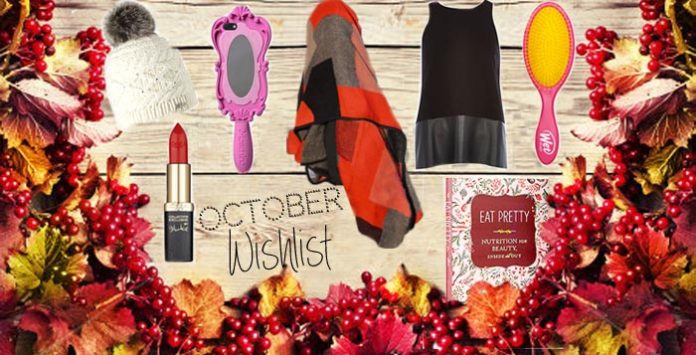 Welcome to my monthly fashion and beauty blogger wishlist! These are some of the items I've discovered over the past few weeks that I just need to have – let me know if you have any other recommendations! x
Dunnes Stores Gallery Checked Red Cape – €25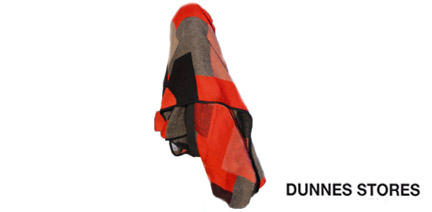 I got very excited when I watched one of the gorgeous models showcase this Burberry inspired Cape at the Dunnes Stores A/W Fashion Show! I immediately thought of Christmas in Andorra and how it would be perfect to walk to the village in for some aprés-ski! I'll definitely be fashion and cold weather ready with this!
L'Oreal Colour Riche Collection Pure Reds – €11.99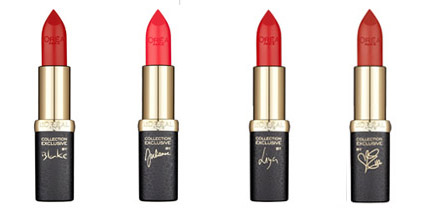 Can't go wrong with a strong red lip in A/W especially if you're not daring enough for Burgundy tones! l'Oreal launched their Pure Reds collection tailored to their 4 spokesmodels – Blake Lively, Eva Longoria, Julianne Moore and Liya Kebede. I want Blake's Ruby Red Matte shade for sure!! With its blue undertone it's perfect for blondes!
Barts Claire Beanie – €45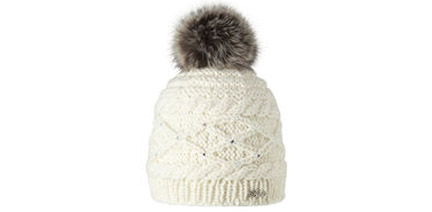 With Andorra looming and my first ever ski trip (on real snow) I want to invest in items that are made with snow in mind! So a regular beanie in River Island may not hack it – so to find something cute and stylish, but that does the job is going to be hard! But I found this in Dundrum in Snow + Rock and I love it! Looks perfect for snowy mountains!
River Island Leather Look Sleeveless Tunic – €40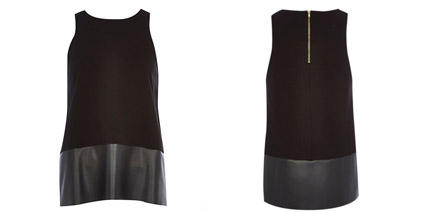 It may not look much in these pictures but I fell in love with this when I saw it in River Island! It has a leather look panel at the bottom, and as you probably already know I love anything with leather effect panelling, and thats not too short in length. This would be perfect with black skinny jeans and heels. Need this in my life! Like now.
The Wet Brush – €15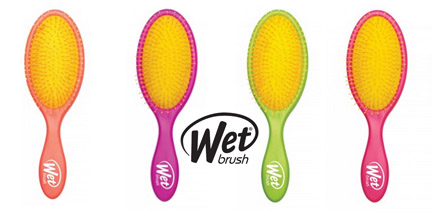 I only heard about this brush recently and sounds great for me! The ultimate mane saving device that detangles hair so that there's no more pulling, tugging or breaking! The Wet Brush is good for post shower knotty hair and something I desperately need – my hair is so long, curly and difficult to manage when wet
Eat Pretty: Nutrition for Beauty, Inside and Out – €16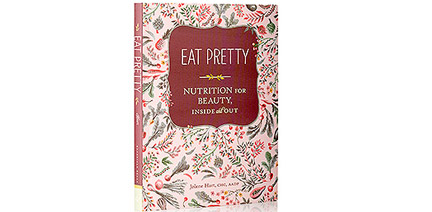 With my change in diet and lifestyle, this book jumped out at me when I spotted it in Urban Outfitters – the title is so true because when you eat good and fill your body with nutritious food it really does reflect the same on the outside. Eating healthy helps your physique, skin, hair & nails, and gives you much more energy too!
Moschino Barbie Vanity Mirror iPhone Case – €55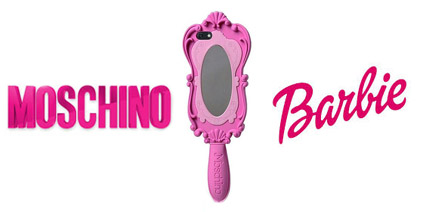 I love the Moschino accessory range and their McD's inspired range was hugely popular! Really wanted the Fries cover but I was afraid of carrying around the constant reminder of the temptation of McD's! The Vanity Mirror though I can certainly handle! Glitz n Pieces have an inspired version of this too for less
Have you purchased any of the above yet? Tell me what's on your October wishlist! x