Love these beauty shots of Ciara Allen who represented Miss Drop Dead Gorjess at Miss Ireland on Saturday, Ciara did amazing and got through to Top 7! Huge achievement, and can you believe she's currently not signed to an agency? Not for long though I bet 🙂
The new DDG Rox range really stands out in these pics, between the bangles and Ciara's eyes I dont know which I'm most distracted by!
Photographer for this shoot was Lili Forberg and Hair Styling by Shauna Spain.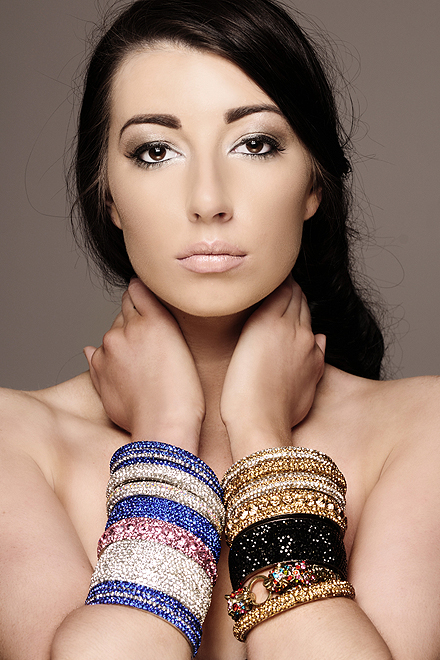 For this shot we went with golds on the eyes and a neutral lip. I used Urban Decay Maui Wowie, and MAC Kid, along with MAC Shroom on the inner eye and MAC white pencil eyeliner. I used some black eyeliner underneath her eye along with the gold and white eyeshadows. Ciara is also wearing Hotlox hair extensions in these photos.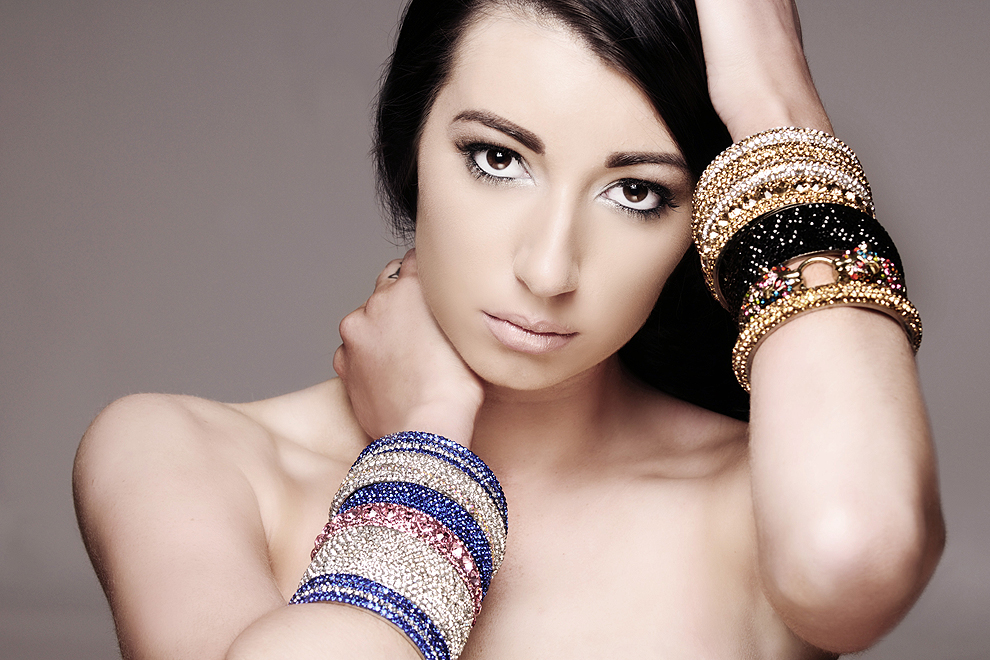 Although it looks like Ciara is wearing the entire DDG Rox range I can assure you she is not! There are lots more available, so if you happen to be a magpie like me you need to add these to your collection 🙂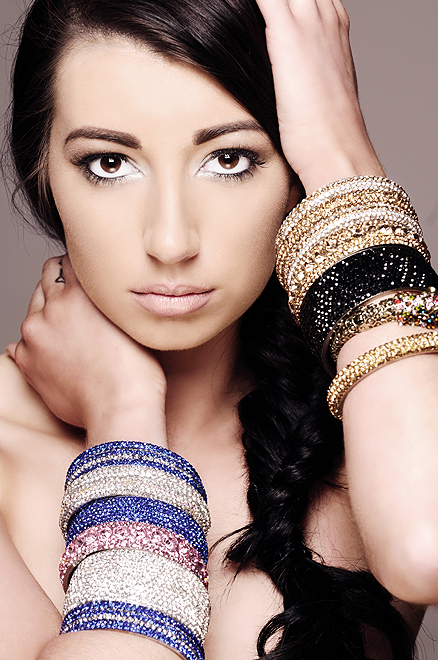 I'm so proud of Ciara for obtaining a place in the Top 7 of Miss Ireland 2012, she left a positive lasting impression on the judges and her fellow contestants like I knew she would! Maire Hughes was crowned the winner on the night only to be stripped of her title days later and 1st Runner Up will now be representing Ireland at this years Miss World in Inner Mongolia, China.
I know Ciara is going to have an amazing modeling career now that she is moving to Dublin next month determined to make her mark, especially if these shots are anything to go by and the ones she did for DDG website which you can view Here.