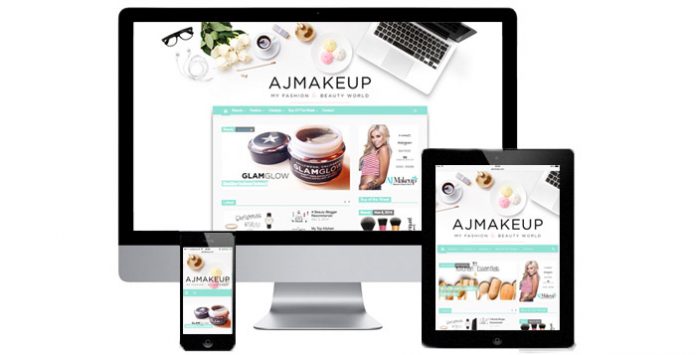 Hope you all really like my newly designed website, featuring Beauty Reviews, Fashion Buys and Healthy Recipes & Tips! It's now mobile optimised and fully responsive for easy reading and navigation on your mobile or tablet! It's a magazine style blog featuring my makeup portfolio, and contains all things fashion and beauty related, with some lifestyle (healthy eating, weight management) posts thrown in there too!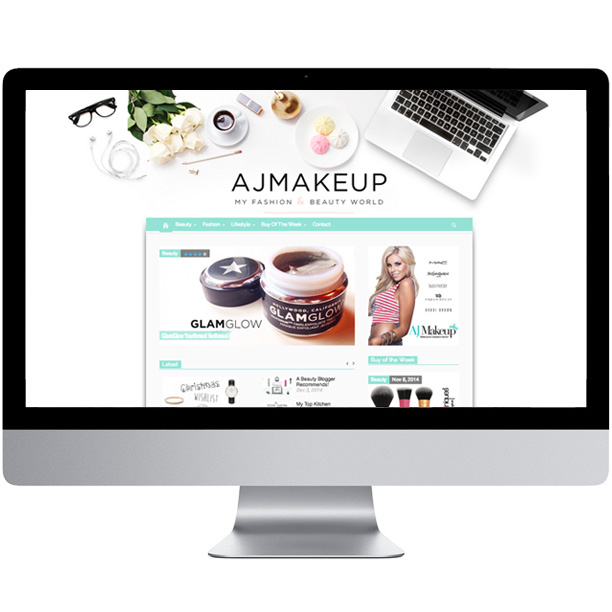 I originally launched my website in 2012, mainly as a showcase for my makeup work, whilst also incorporating a blog section. Unfortunately due to study and work commitments I never had a huge amount of time to dedicate to the blog section so it was rarely updated! Instead, I used social media to talk all things beauty. As you can see below my website was quite dark, all about the bling, and had a curtain draped effect surrounding the site to accentuate the banner area in the centre which flicked through some of my portfolio.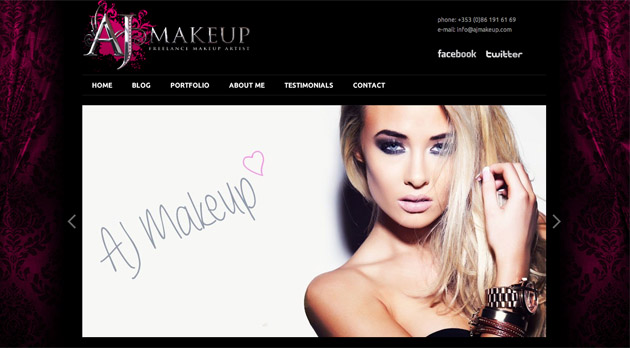 A lot has changed in the past few years and it was about time my website grew up with me! This time round the Blog will take main centrepiece, but users will still have full access to my portfolio and makeup offerings. After almost a year of chopping and editing it, it's went through a few offline changes, one of the most recent layouts being the below: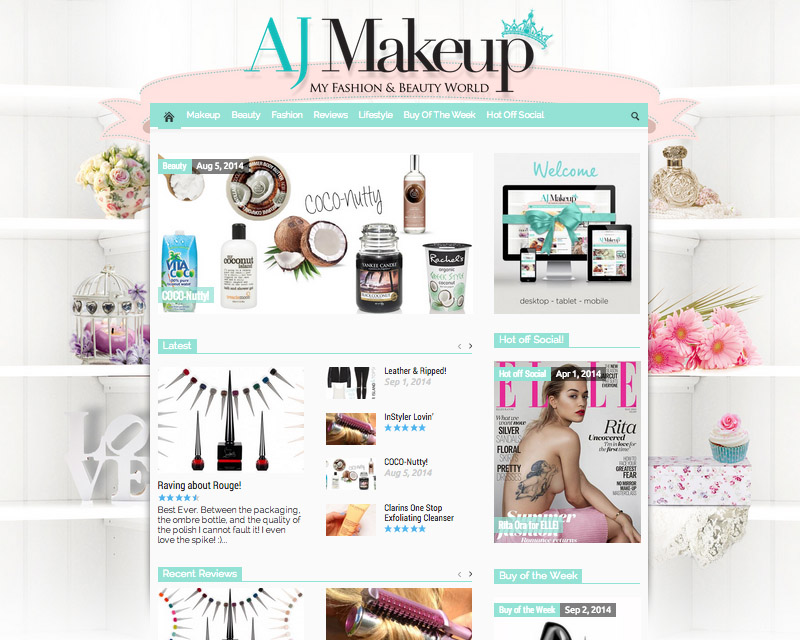 But I still wasn't happy! I wanted it cleaner, user friendly, easy to navigate and to represent me within the background. And I think I have finally nailed just that! My logo has lost the chrome affect and the bling, and has been stripped completely back and I love it!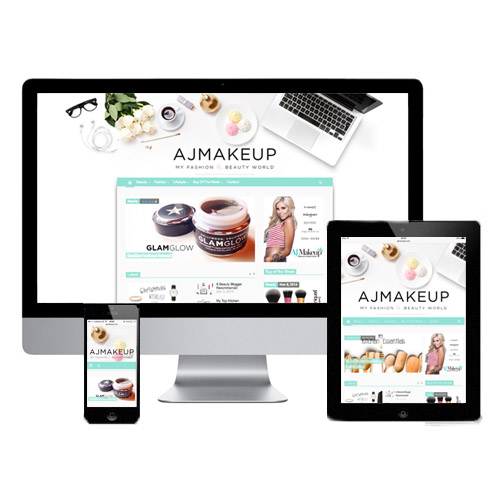 Big thank you to the guys at Ocean Design Studio and Gigastence for being so super patient with me and my pickiness at getting this just perfect!! They developed and designed my last website too so they knew what they were getting themselves in to!! x
Below is a little bit of info about the new (and resurfacing) Categories in my blog!
You'll find all things Makeup, Hair and Beauty related here! I've recently started paying huge attention to caring for my skin, because I reckon I've a limited amount of time left before I can keep getting away with giving it little or no attention! I've been very lucky to date but I hope you enjoy following me on my journey to find the Holy Grail of Beauty products – and definitely supply me with some recommendations! I'm also an absolute magpie when it comes to pretty branding and anyone that ever sees my bedroom or ensuite tells me I have a problem, because I have a seriously frightening amount of products! Oops.

Fashion
I'm far from a Stylist, I'm an average sized girl with a serious appetite for shopping and will impulse buy pretty much anything and embrace each new trend in my own way. I dress for my body shape, size & height so it's not likely you will see every style/trend here but I'll do my best to post what I think people would like to see! I have a bad habit of wearing Black so I'm using this section as an excuse to embrace new colours. I wear anything from Penneys to Michael Kors on any given day, and I'll happily invest in some great pieces when it comes to fashion!

I decided on including this section because since January 2014 I've changed my diet to something more nutritious and paleo friendly. Anytime I post photos of my food on Facebook I get inundated with emails and requests for recipes and info! I'm still learning about the Do's and Don'ts but I'm thoroughly enjoying my journey to becoming fitter and healthier for sure! I work full time and cook for just myself so I thought I'd use this section to show that you can have a hectic lifestyle and still have time to eat well, cook for 1 and work out! I'll also include insights into events and premieres I attend in this section too!

If there's a section you would like to see, or any requests for reviews or posts – do let me know! xx