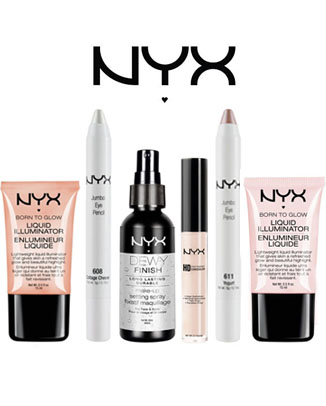 NYX Makeup has been on the tip of every irish bloggers tongue lately! I might be slightly late to this game but I blame that on my geographical location! I live in Blackrock in Dublin and I've not seen it in any of the 342 pharmacies there! I mainly shop in Dundrum and not seen it there either, and Liffey Valley there was no sign either! Littlewoods online seemed to be my only real option but I prefer to examine the testers – although I won't physically touch them because I'm a hygiene freak! Trousers and Makeup are generally a no no for me with online purchases.
I was in Sam McAuleys in Carlow for a little look see and didn't expect to see NYX there at all so it was a nice surprise!! There wasn't a huge range but I picked up the below: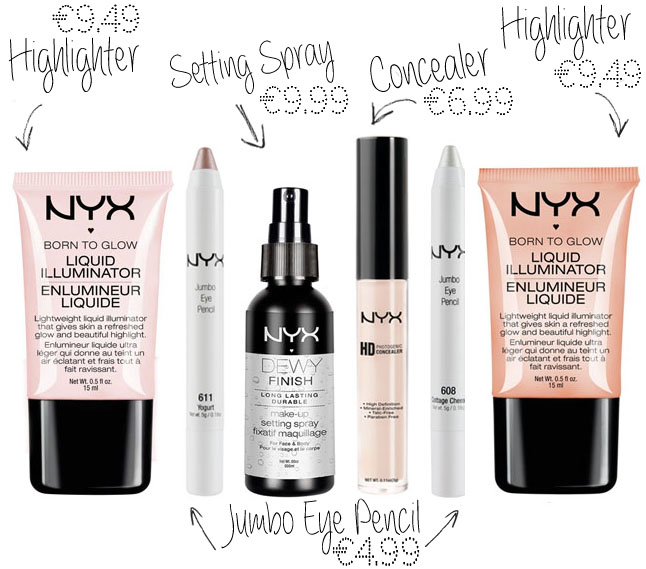 I loved how both of these highlighters looked so I couldn't decide which to buy so got both! I'm obsessed with both Highlighters and Concealers lately so had to pick up this wand too! I got light shimmery Eye Pencils for the inner corners of my eyes, and the Dewy Finish Setting Spray. I would've picked up the Matte Spray too but it wasn't there!
I used the Cottage Cheese Jumbo pencil that evening, the Sunbeam highlighter and also the Concealer applied with my new Real Techniques sponge and here's a quick photo from Halloween night! I'll post a full review of all the products soon!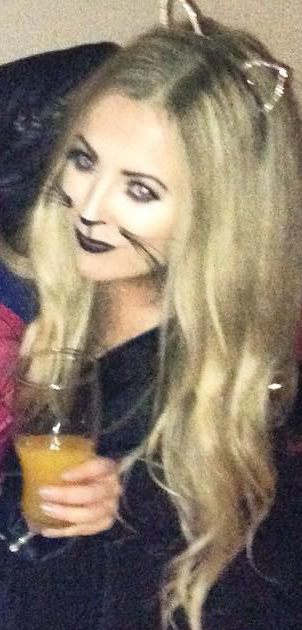 There's a couple more things on my hit list for NYX but weren't there and they are the following:
Baked Blush in all of the shades! Foreplay, Wanderlust and Ladylike
I've heard some good things about the Butter lipstick and lip creme range but I'm such a MAC girl when it comes to my lips!! But maybe i'll pick up some to trial!
Have any of you tried the NYX range? Let me know what you think! x