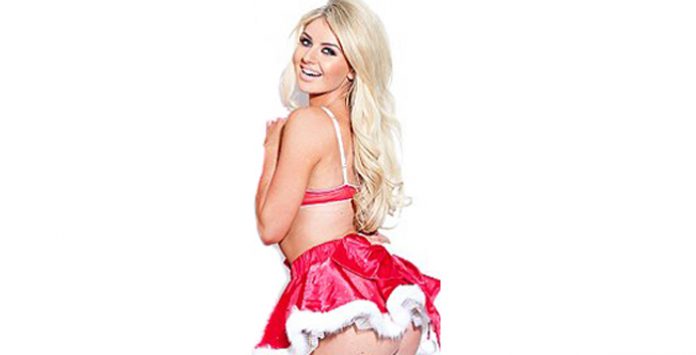 I couldn't love Rachel Wallace more!! These photo's speak for themselves, and Evan Doherty is such a brill photographer I didn't expect anything less than Rachel to be looking extremely hot in next to nothing! This was a Christmas shoot for The Sun newspaper featuring Rachel along with Nicola Hughes and Kerri Nicole Blanc, all from Andrea Roche Model Agency!  All I'll say is..You're welcome! x
Photography was by Evan Doherty  and Hair Extensions by Great Lengths!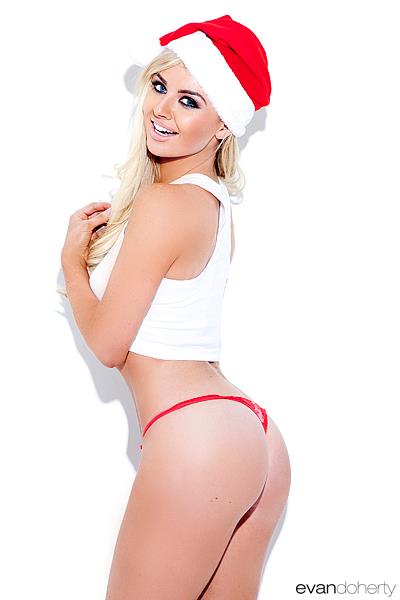 This is the photo that featured in The Sun 🙂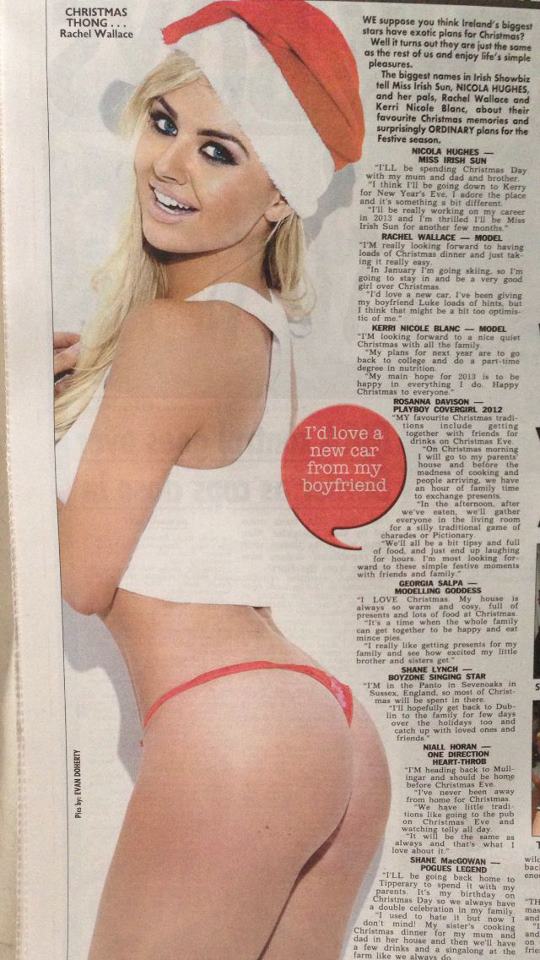 Here's a shot of the 3 hot Andrea Roche Models together! Kerri Nicole Blanc, Nicola Hughes and Rachel Wallace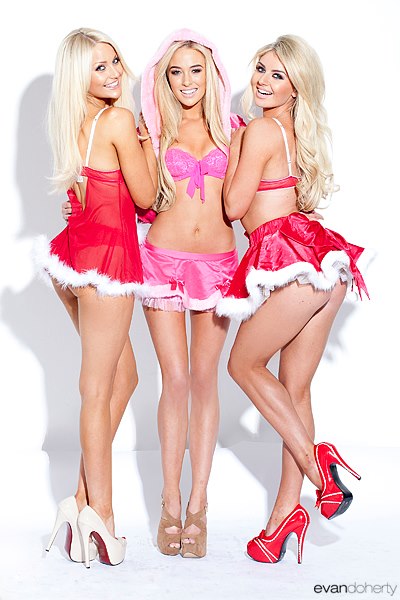 And here's the girls at Evan's infamous desk!