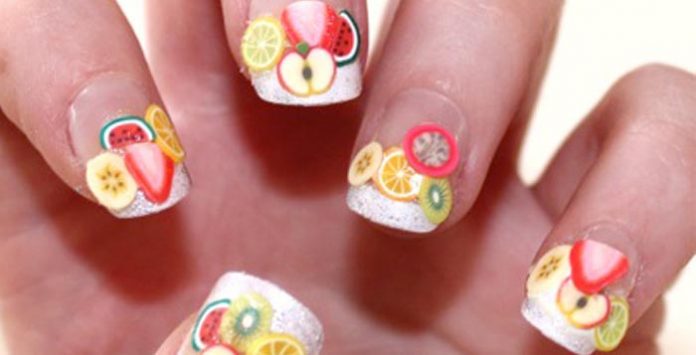 Overview
Definitely turn heads with these nails, but you will need a talented 3rd party to help apply the fruit pieces 🙂
Now that Summer has commenced and we're getting the rare few days of sun, While chomping down on a yummy watermelon for breakfast this morning I decided I'd love some fruit salad nails!
Who else did I turn to only AJmakeup's resident lacquerista and nail fanatic Dani! Here's a step by step guide to how she got this juicy summer look on my nails!
Inspiration for these nails was my Watermelon breakfast in the sun! Mouthwatering!! – I want more!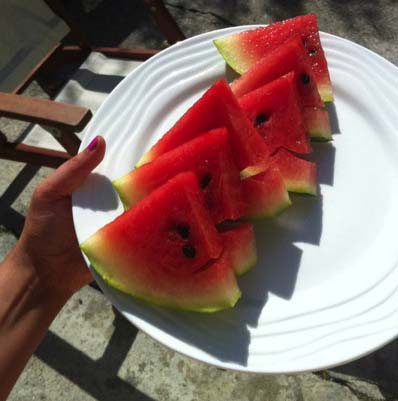 Firstly she applied a base coat, base coats are important to protect the nail, the brand she used here was Essie Ridge Filler Base Coat, this also gives a smooth appearance to the nails!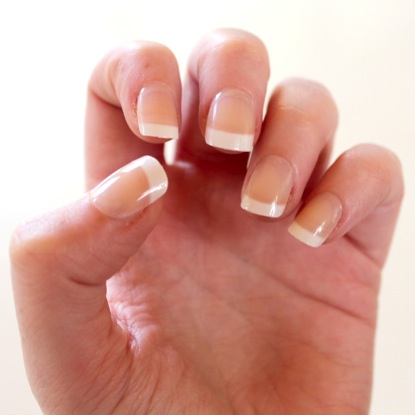 I'm wearing false nails here in these pictures because my own nails weren't long enough for this look and I wanted lots of fruit on mine! The shorter the nails the less fruit you probably should apply but there's no strict guidelines just have fun with it! On the tips of my nails she applied a China Glaze Silver Glitter Polish just to add that subtle bit of sparkle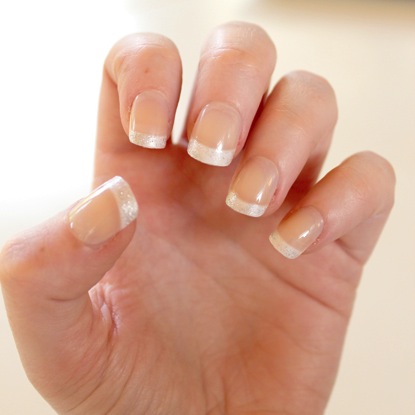 She then applied each fruit piece one by one! Again there's no set way of applying them but probably best not to duplicate a fruit piece on each nail! You can use as little or as many pieces you like! She applied these using a tweezers, and eyelash DUO glue!
This was trial and error as we didn't have any nail glue to hand, she tried using a clear top coat polish first to act as a glue but it was very finicky! With the DUO glue it applies messy as the glue is white, but it makes the fruit pieces much easier to manipulate and apply, and looks perfect because the eyelash glue dries clear so no need to worry when it initially starts to look messy!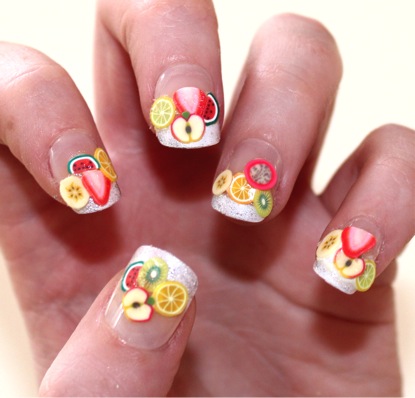 After it dried she then applied a clear top coat to set the fruit to the nail because the eyelash glue isn't obviously meant to be long lasting,this sealed the fruit to the nails to prevent the falling off! She used Sally Hansen Mega Shine Extended Wear Top Coat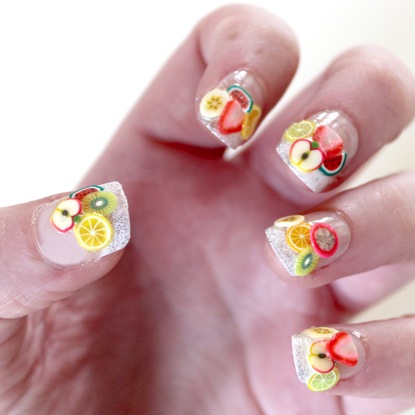 These fruit pieces were from the Fruit Salad Cina Nail Art Kit bought in Salon Services for €4.49 and you get approximately 80 pieces, comprising of the following fruits;
Watermelon, Orange, Strawberry, Lime, Lemon, Dragonfruit, Apple, Starfruit, Banana and Kiwi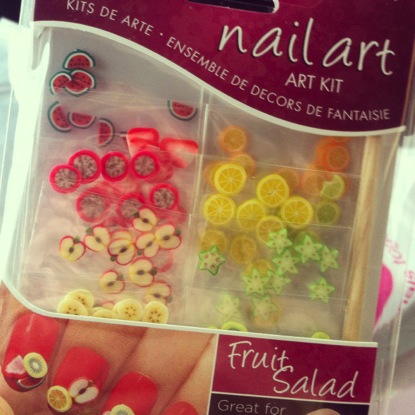 I went for a quite minimal base coat colour as I thought it made the fruit pieces stand out but you could apply a nice hot pink underneath or even glitter the whole nail! Your choice 🙂
Delighted with my fruit salad nails! You will see future blog posts from Dani on AJmakeup.com so be sure to check back for more nail related blogs! xx